Sometimes adult jokes get past censors. It is understandable, you can't expect censors to be able to get the meanings of every joke in every cartoon. However, sometimes you just have to stop and wonder how some jokes were able to sail right over their heads due to being so unsubtle that the show's writers might as well be hitting the audience over the head with these adult jokes. Here are ten of our most favorite adult jokes that found their way past the censors and into our favorite children's cartoons:
10: Cow and Chicken's "Carpet Munchers" Joke
"Buffalo Gals" is the 13th episode of the second season for the Cartoon Network cartoon Cow and Chicken. In this episode, the writers were able to slip in a very not-so-subtle adult joke that the censors somehow did not catch. The whole episode centers on an all-female biker gang invading Cow and Chicken's house and doing things like being raucous and loud and specifically inviting only the titular female character, Cow, to a friendly game of softball. Oh, and also they literally start chowing down on the carpet in the house.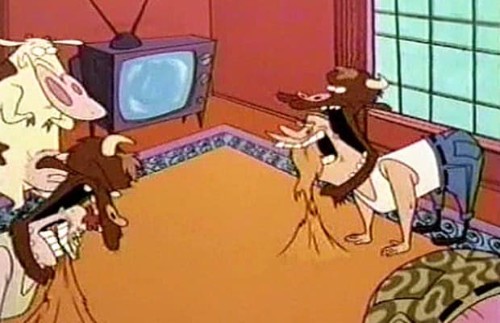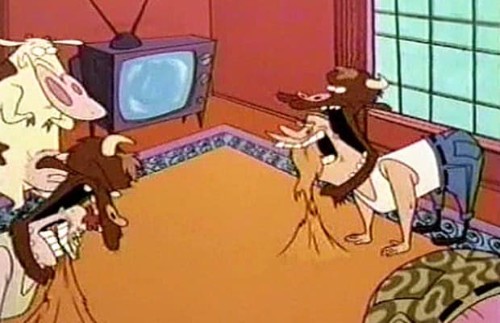 These biker gals are meant to act as a painfully obvious–and fairly negative–caricature of lesbian culture and mannerisms. Despite the censors missing the joke entirely, parents of kids that were actually paying attention to the episode were outraged, which ultimately led to the episode being aired only a single time, later being replaced with the more kid-friendly episode "Orthodontic Police."
9: Spongebob Squarepants' Don't Drop the Soap 😉 Joke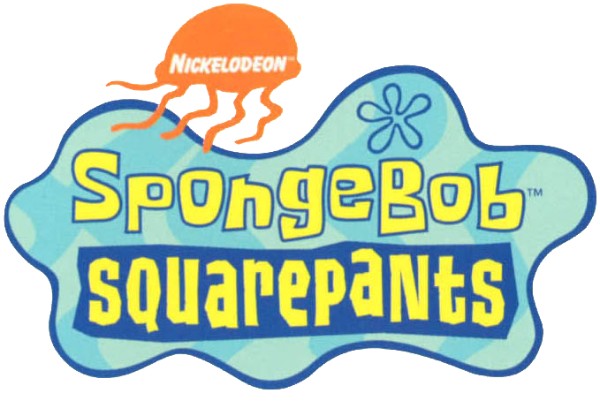 In the Spongebob Squarepants episode "Gary Takes a Bath" (season 2, episode 25) titular character Spongebob Squarepants is trying to convince his pet snail, Gary, to take a bath. Spongebob tries to make bath time seem more fun in various ways, one of which is by dressing up as a pirate. As a swashbucklin' pirate, Spongebob offers Gary two bars of soap which he claims are gold doubloons. As he is offering to Gary these pieces of pirate booty, Spongebob tells him to make sure and not "drop 'em" while giving Gary a knowing wink.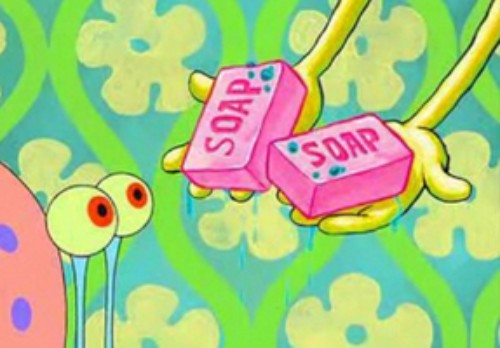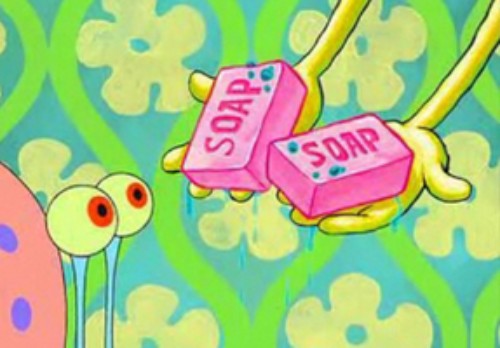 Obviously, this joke is in reference to the trope that if you drop your soap in the showers in prison, you will be taken advantage of sexually. This quip is blatantly too adult, inappropriate and–frankly–dark for a cartoon intended for children. How this got past the censors is anyone's guess, really.
8: The Animaniacs' Fingerprints Joke
In the 25th episode of season 1 ("Disasterpiece Theatre / Hercule Yakko / Home on De-Nile / A Midsummer Night's Dream"), there is an exchange that occurs between Yakko and Dot that somehow slipped past the censors. The exchange utilizes homophones as the crux of the adult-oriented joke:
Yakko: "Dust for prints."
Dot: "I found Prince!"
Yakko: "No, no, no. FINGERprints!"
Dot: "I don't think so…"
This exchange takes place with Dot holding songwriter Prince Rogers Nelson and, before she delivers the punchline, Dot gives Prince a dubious look. This joke is so well delivered and hilarious that it has become practically infamous, but it is still a highly questionable joke for a children's cartoon.
7: Rugrats' Lonely Space Vixens Joke
In "Grandpa's Date" (season 2, episode 8) Grandpa Lou Pickles rents Tommy and Chucky two Reptar movies (Reptar Come Home and Reptar Redux, the two best Reptar movies, clearly) to preoccupy them while he is babysitting.
The adult joke in this typically wholesome cartoon is the third movie that Grandpa Lou also rented; Lonely Space Vixens. Grandpa Lou explains with a wry chuckle that this particular movie is for "after you (the kids) go to bed." We aren't trying to kink-shame Grandpa Lou, but it's a little confusing that he decided to inform Tommy and Chucky of his, erm, extracurricular activities. It is also baffling how this naughty joke was okayed by the censors, as it isn't even subtle at all.
6: Johnny Bravo's Blindfold Joke
The Johnny Bravo episode "Blarney Buddies / Over the Hump / Johnny Meets Farrah Fawcett" (season 1, episode 6) features an adult joke that somehow made it past the censors.
In the segment "Johnny Meets Farrah Fawcett" actress Farrah Fawcett attends her cousin's–Little Suzy–birthday party. At the birthday party, Farrah gets blindfolded to play Pin the Tail on the Donkey. During this party game, Farrah Fawcett says the following lines, "This is so much fun! I can't remember the last time I was blindfolded…" and then delivers the punchline in a fourth wall-breaking manner, "Oh wait, yes I do." Who knew that Farrah Fawcett was into more kinky things in the bedroom? Apparently not the censors that were in charge of catching any potential inappropriate jokes in this episode.
5: Ed, Edd n' Eddy's Masturbation Joke
In the Ed, Edd n' Eddy episode "Eeny, Meeny, Miney, Ed" (season 2, episode 5) we are provided with a shot of Double-D's bathroom. Stuck to the bathroom's walls are numerous different notes that are instructions and reminders from Edd's parents, as this is a running gag of how his parents remind him of the proper Do's and Don't's in the house.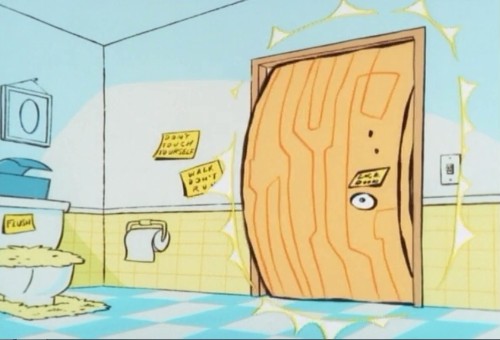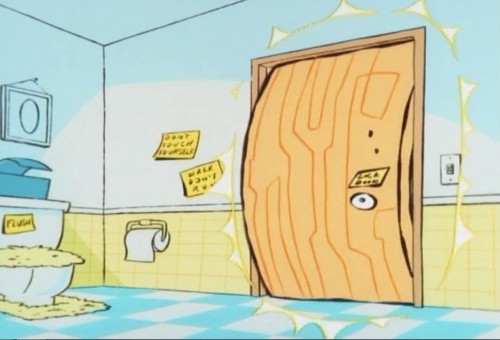 The adult joke in this episode is a sight gag that many people will easily miss while watching the episode, clearly including the censors. Some of the notes say innocuous things such as, "Flush" on the toilet and "Walk, Don't Run." However, positioned directly above the toilet paper holder is a note that proclaims, "Don't Touch Yourself." Apparently, while Ed is trying to figure out how to best scam the neighborhood kids and Eddy is obsessing over buttered toast, Edd is struggling with the more adult side-effects of puberty.
4: Rocko's Modern Life's Also Masturbation Joke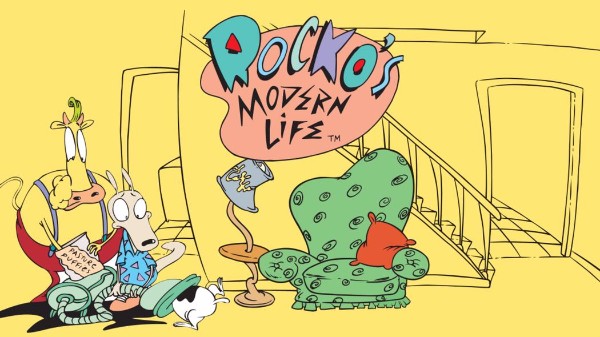 In season 4, episode 12 of Rocko's Modern Life ("Put out to Pasture" and "Future Schlock"), Heffer overdoses on a snack called Pasture Puffies in the "Put out to Pasture" segment. While he is comatose in the hospital, his friends all stand around him and recount their fond memories of him. At the end of this segment, Heffer wakes up, and his friends are relieved to see him, but then quickly get angry at him for all of the trouble that he has caused them.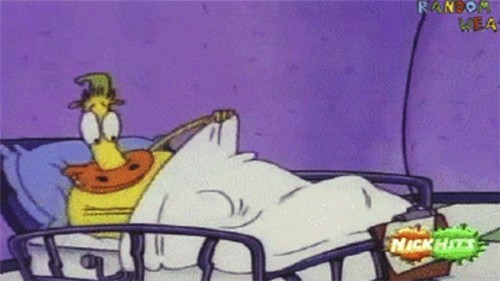 After they all leave, Heffer is seen digging around under the sheets to pull out a bag of Pasture Puffies. The issue is, for the few moments that he is digging for the bag of snacks, it looks suspiciously like he is masturbating. This sight gag could be completely unintentional, but considering the source material's long list of other adult-oriented jokes, we are going to assume that it was meant to come off as a masturbation joke. It's funnier that way, at least!
3: Freakazoid's Gay Joke
In the season 2 episode of Freakazoid ("Freak-A-Panel" and "Tomb of Invisibo") which is the tenth episode of the second season, Freakazoid, and Sergeant Mike Cosgrove are sitting outside the diner Brisket o' Beef and are talking. Freakazoid asks Cosgrove why he never got married, and Cosgrove responds with "Because I like meat too much." Freakazoid lets Cosgrove know that "You could be married and still eat a lot of meat." Cosgrove lets Freakazoid know that he didn't know that.
Now, Freakazoid is full of many non-sequiturs and nonsensical quips, but this particular joke still feels a little too… dirty for it to have not been meant as a joke about Cosgrove's sexual orientation. Not that there's anything wrong with that!
2: Justice League's Over in a Flash Joke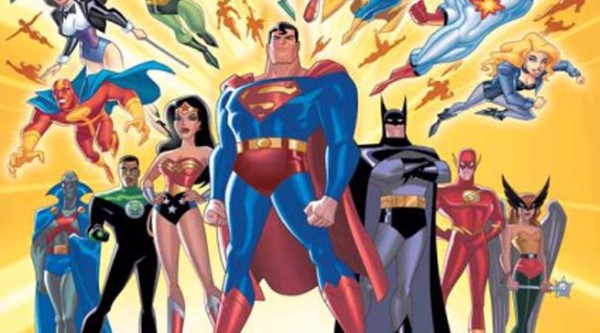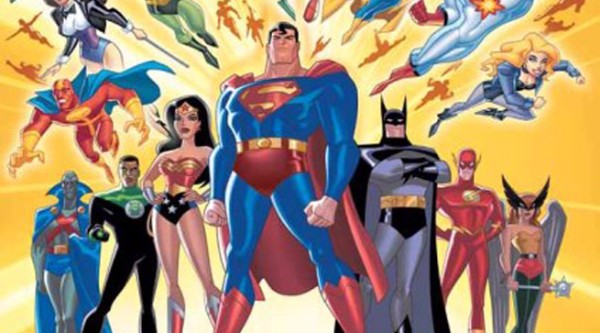 Justice League's target audience is not only young children but also adults that grew up as fans of the superheroes that star in the show. As such, sometimes the show's writers try and slip in jokes that will sail over the heads of the show's younger audience.
This joke from the episode "Eclipsed" (season 2, episode 3) is one of those such times. The joke takes place after The Flash brags that he is "the fastest man alive." To this Hawkgirl shoots back with, "Which might explain why you can't get a date." This joke is delivered so expertly and deadpan that it's not too surprising that the censors missed this one. And it is a good thing that they did, as this is one of the best adult jokes in the entire Justice League series.
1: Powerpuff Girls' Manly Manhood Joke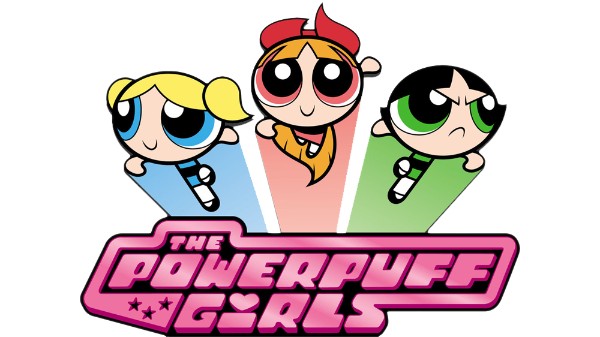 This joke appears in the episode of the Powerpuff Girls titled "Members Only" (season four, episode five). In this episode, the titular characters–Blossom, Bubbles, and Buttercup–fight against a villain known as Mascumax.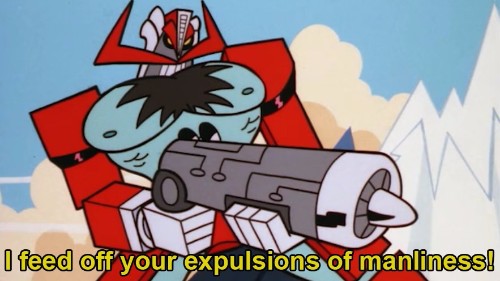 So, what's the joke? Well, the villain introduces himself to the members of Association of World Super Men (AWSM) with the following proclamation: "Men of Earth! Witness the coming of…Mascumax! Breaker of Men! Taker of Worlds! Be there any true men amongst thee? Step forth, and bring thy manhood against mine own, so that we might see who has the upper hand upon the measuring stick!" and then later in the episode, after beating many of the members of AWSM, he quips "Fools! I feed off your expulsions of manliness! The more manhood you bring against me, the harder I become!"
The strong sexual overtones of Mascumax's dialogue is so obvious; it causes one to wonder if the censors fell asleep on the job while reviewing this episode.
---
Related Brainz Content: