The 90's were a golden age of cartoons. We had a blast putting together the 20 best, and we're sure this list will inspire some discussion. Our only criteria was that the cartoon had to start in the 90's, meaning a couple of very late in the decade entries were still eligible. We did make a small exception for one show, but we think you'll agree it was warranted. Enjoy!
20. Darkwing Duck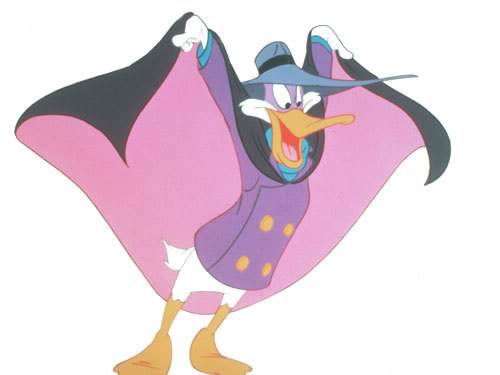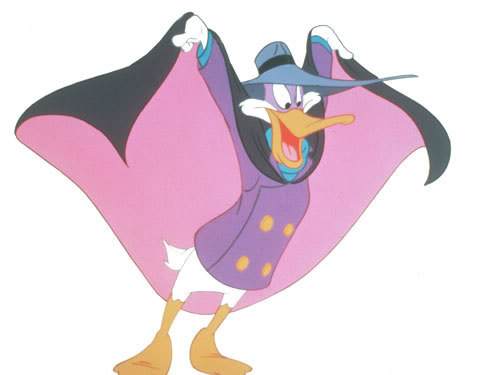 Production Period: 1991-1995
This Disney smash followed Drake Ballard and his alter-ego, Darkwing Duck. Darkwing and his adopted daughter, Gosalyn Mallard resided in the town of St. Canard and used their powers to perform good acts all over their town. Darkwing Duck was a spin off of the Disney Series Duck Tales.
19. Doug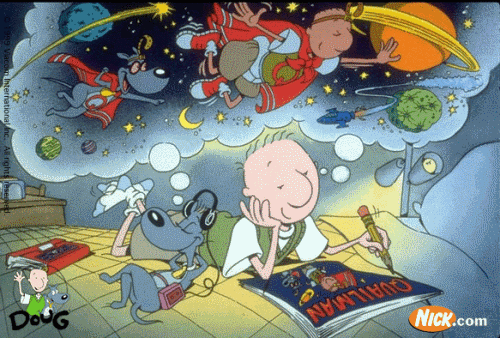 Production Period: 1991-1994, later 1996-1999
Doug Funnie and his best friend Skeeter got into all kind of adventures in the fictional town of Bluffington. Alongside Doug's dog Porkchop, the trio got into all kind of trouble. Although the show eventually switched from Nickelodeon to Disney, it ran for a total of 116 episodes and even spawned one feature film.
18. Talespin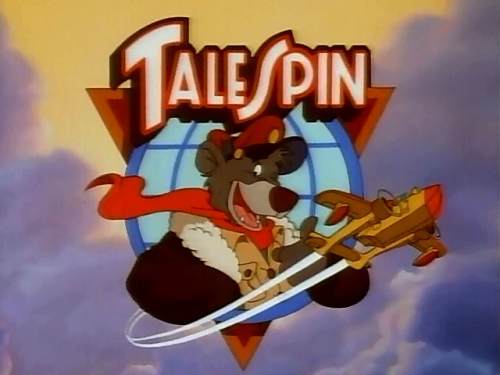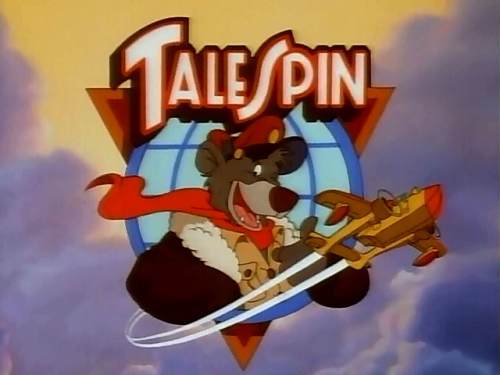 Production Period: 1990-1994
Using characters adapted from the 1967 movie, The Jungle Book, Talespin was set in the town of Cape Suzette. Baloo the Bear is out of work until he lands a job as a pilot. An orphan boy and former air pirate named Kit Cloudkicker attaches to Baloo and becomes his navigator. The pair share their adventures as Baloo becomes a permanent fixture in the child's life.
17. Rocko's Modern Life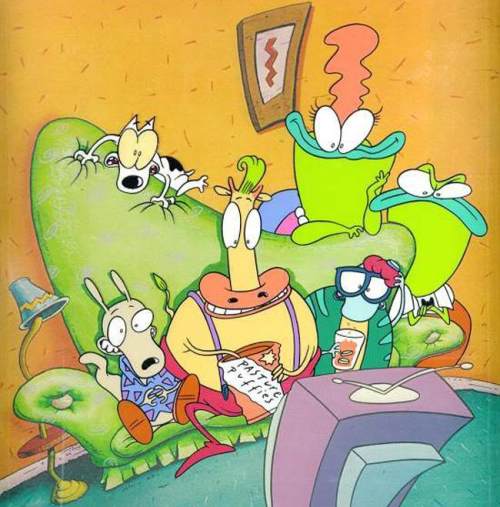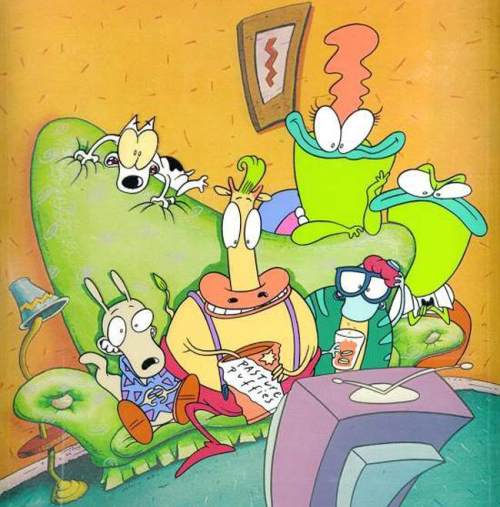 Production Period: 1993-1996
Rocko's Modern life followed the life of wallaby Rocko. The show, which was more adult than anyone could have imagined, was full of sexual innuendos and was written by a man who had no experience with cartoons or kids. After 52 episodes, the show called it quits, but the unique animation and brilliant storylines earned it a place on our list.
16. Pinky and The Brain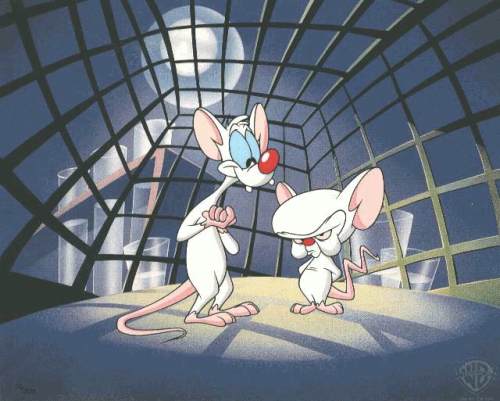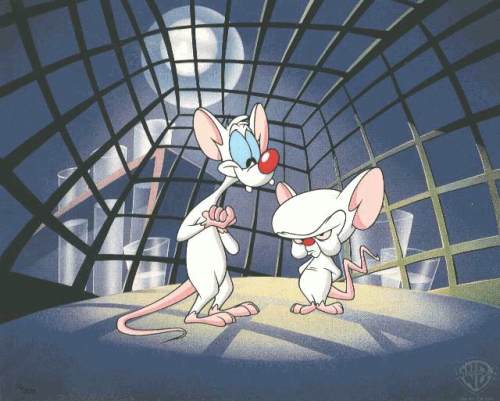 Production Period: 1995-1999
Originally starting as a recurring segment on the hit show Animaniacs, Pinky and The Brain finally landed their own show in 1995. Pinky and Brain are genetically enhanced laboratory mice who reside in a cage in the Acme Labs research facility. Each episode involves one of Brain's plans for world domination with Pinky's assistance, and the ultimate failure of that plan. The series took home several Emmys, including the 1996 Award for Best Animated series.
15. The Critic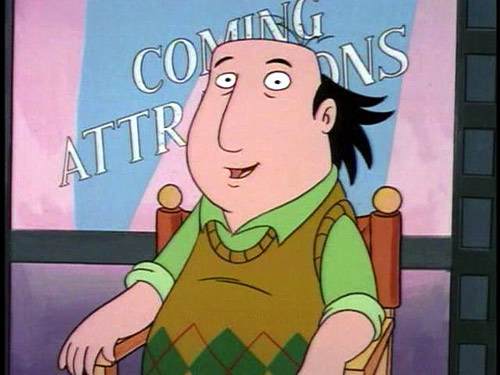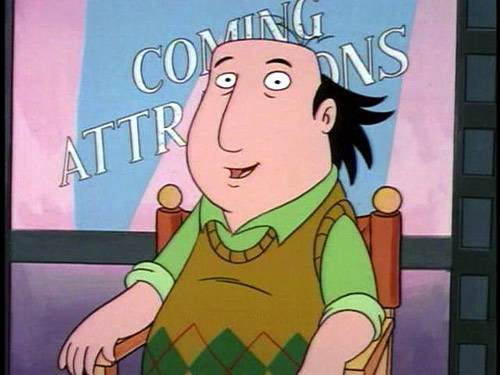 Production Period: 1994-1995
The Critic focused on movie-critic Jay Sherman, who gained a reputation for hating most films he saw. The Critic brought satire to the masses, in his negative review of each film, frequently offering a list of diseases he would rather have than seeing a movie again. The show ran for only 2 seasons, getting canceled after just 23 episodes. We think it was just a little too brilliant for it's time.
14. Tiny Toon Adventures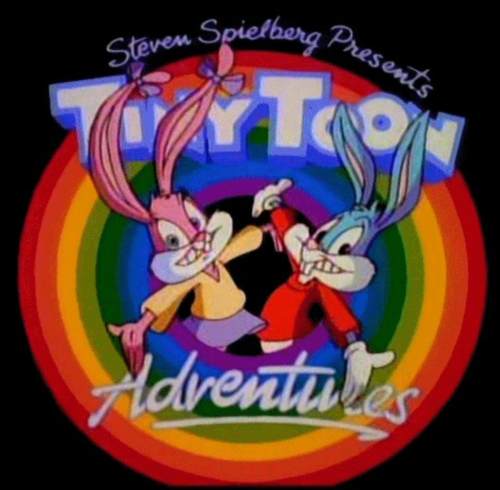 Production Period: 1990-1995
Another animated venture by the great Steven Spielberg, Tiny Toon Adventures followed the toons at Acme Acres. Following the everyday lives of characters set to resemble Bugs Bunny, Daffy Duck, Sylvester the Cat and Elmer Fudd, they attended school at Acme Looniversity, where they learned how to be funny. Tiny Toon Adventures took home 2 different Daytime Emmy Awards for Animated Show and is ranked 41st in the Top 100 Animated TV Shows.
13. Bobby's World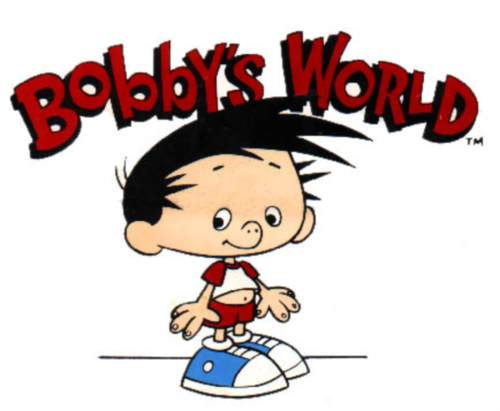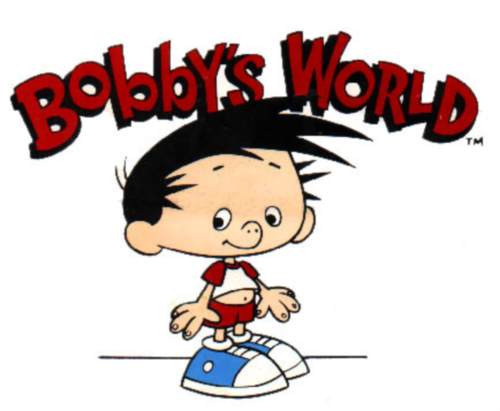 Production Period: 1990-1998
Bobby's World was truly a unique show. Created by Howie Mandel, the world was shown through four-year-old Bobby Generic's over-imaginative eyes. Bobby faced the same trials as most young kids, but dealt with it through comedy and laughter. The show ended its run on February 23 1998 after an 80 episode run. FOX Kids has released some episodes on DVD, and even created a game based on the intellectual property.
12. Animaniacs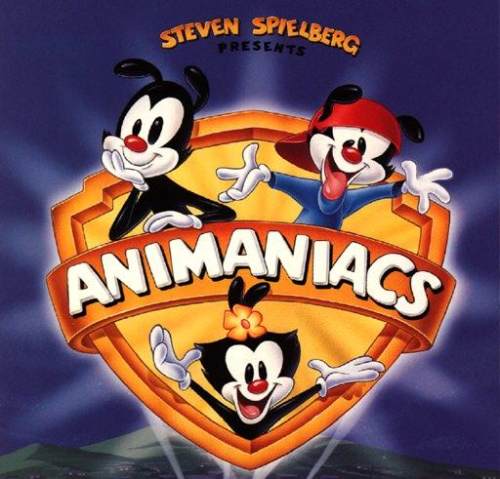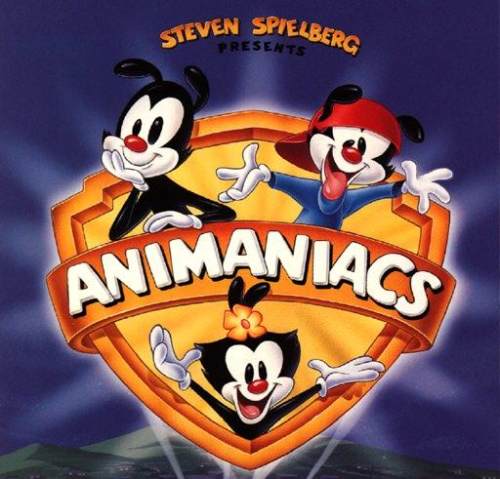 Production Period: 1993-1998
Animaniacs was presented by Steven Spielberg and was the second highest rated cartoon in the 2–11 and children ages 6–11 demographics. The storyline followed The Warners, Yakko, Wakko, and Dot, three cartoon stars from the 1930s that were locked away in the Warner Bros. water tower until the 1990s. Upon their escape, they often interacted with some of the human characters working at the studio. The Animanics took home several awards, including multiple Daytime Emmy Awards. It also comes in at #17 on the All-Time Best Cartoon Lists.
11. King of the Hill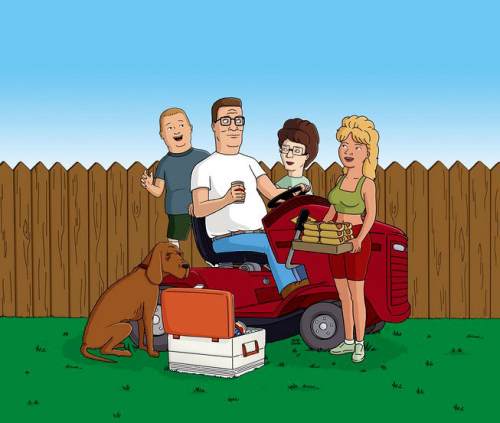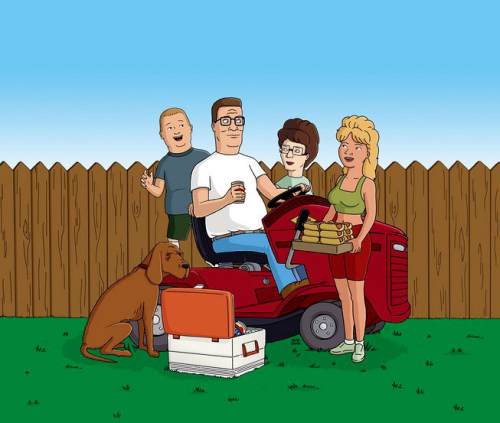 Production Period: 1997-2009
King of the Hill follows the Hills, a Methodist family from Texas, and their mundane, everyday sort of life. Since it's creation in 97, King of the Hill has been nominated for 7 Emmy's with 2 wins, and was even named one of Time Magazines Top 100 Television shows of all times. 'Hill' was recently canceled to make way for 'The Cleveland Show' (a Family Guy spin off), but the show finishes as one of the longest running prime time animated shows of all time.
10. Space Ghost Coast to Coast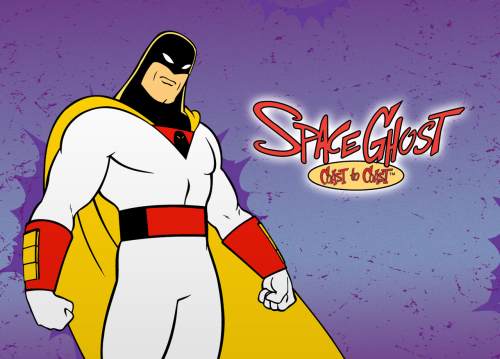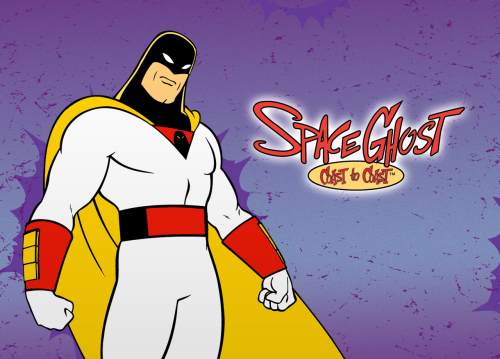 Production Period: 1994-2004
Space Ghost Coast to Coast was one of the most refreshing and inventive cartoons to come out of the nineties. Set up like an animated talk show, the series brought back 60's cartoon Space Ghost as the awkward, and sometimes painful show's host. Space Ghost's question often left the guests feeling confused and the audience was sometime led to believe the guests didn't even realize they were on a talk show. The cartoon was even equipped with a laugh track. Space Ghost opened up the network to other "talk show" concepts, which eventually made the way for spin offs like Cartoon Planet and The Brak Show.
9. The Tick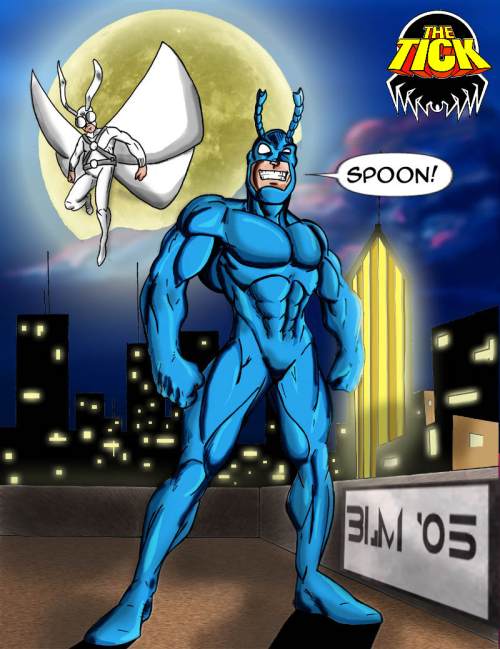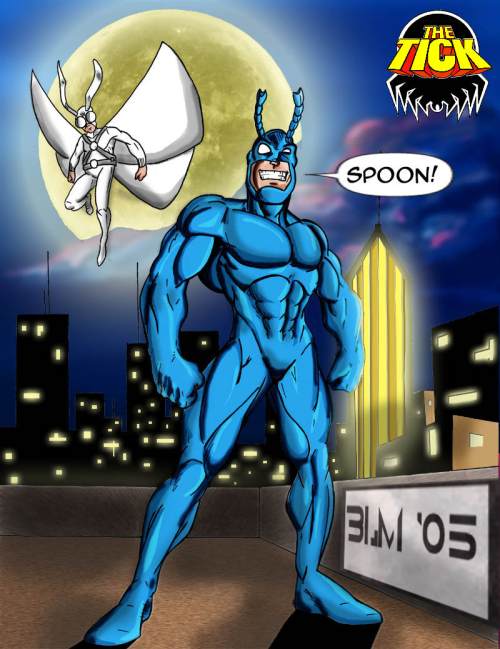 Production Period: 1994-1996
The Tick is one of the animated series that didn't run for very long, but reached cult status quickly. The Tick focused on a super hero who was well known for his "Spooooooon!" battle cry and his skin-tight blue suit. This satirical take on the super hero craze is considered one of the best animated series of all time, even though it only ran for 36 episodes.
8. Ren and Stimpy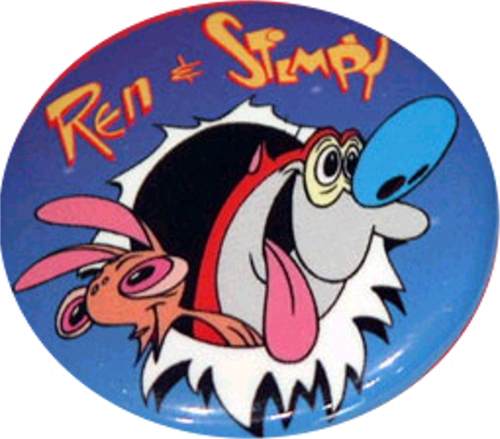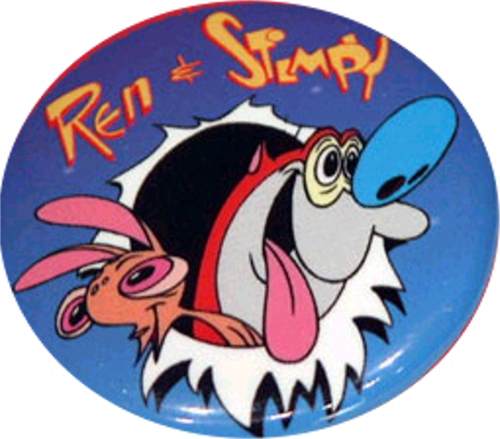 Production Period: 1991-1996, later 2003
Ren and Stimpy, a dog/cat pair, were one of the most neurotic duo's to hit television in the 90's. When the show first started, it was described as frightening and often violent, which paired with the slow production schedule, caused the shows first director to be fired. When the show came back in 1993, it was re-formatted to suit the masses, and eventually led to four years of success for the show. The duo returned to television briefly in 2003, only to be removed once it began delving into plot-lines that were considered "too adult" for television.
7. Spongebob Squarepants
<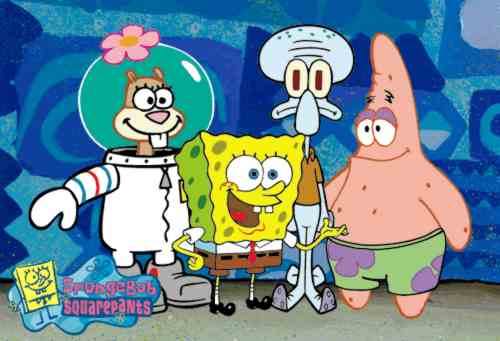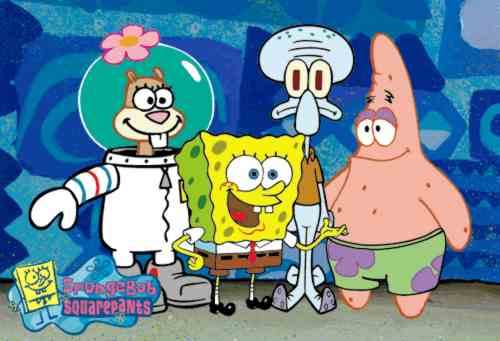 Production period: 1999-Present
When Spongebob Squarepants premiered on May 1 after the 1999 Kids Choice Awards, Nickelodeon didn't know they had just launched one of the most popular kids cartoons of all times. Spongebob reached popularity in the middle of its second season, and hasn't slowed down since. The low-budget show proved that you didn't have spend a lot of money to make a lot, and eventually made way for cartoons like 'The Fairly Odd Parents' and 'Avatar: The Last Airbender'. The show follows a sea sponge (Spongebob) and his best friend star fish (Patrick) on several of their adventures around their hometown of Bikini Bottom. The show is made to be enjoyed by kids and their parents by including more adult innuendos and soundtracks that feature artists like Wilco, The Shins, Twisted Sister and David Bowie (who appeared in the shows most watched episode of all times). Spongebob is still going strong and can be viewed on Nickelodeon!
6. Daria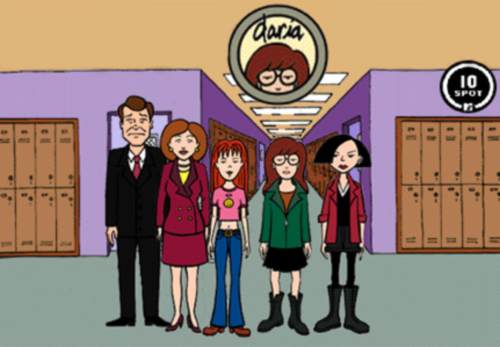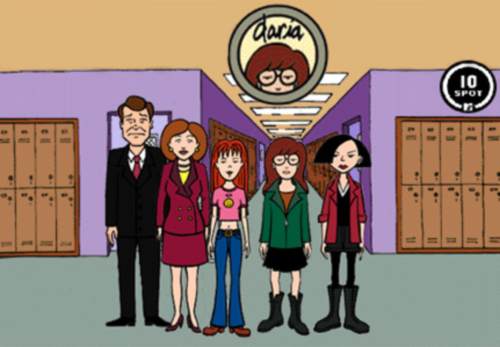 Production Period: 1997-2002
Daria, a spin-off of Beavis and Butt-head, also aired on MTV. Daria followed a misanthropic, intelligent high school aged girl (Daria) and her daily encounters with the world around her. The show often referred to the unfortunate circumstances that usually affect teens as well as references to pop culture, especially music. The series followed Daria through her awkward high school years and ended eventually with her graduation and acceptance into college. After 65 episodes and 2 TV movies, the series called it quits on January 21st of 2002.
5. Family Guy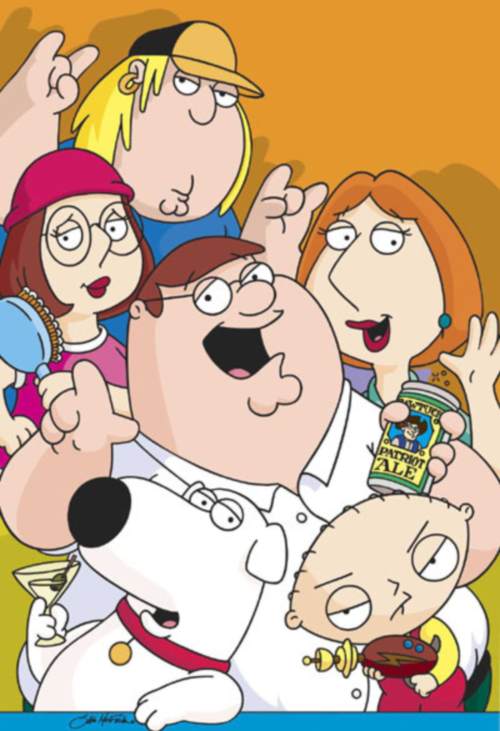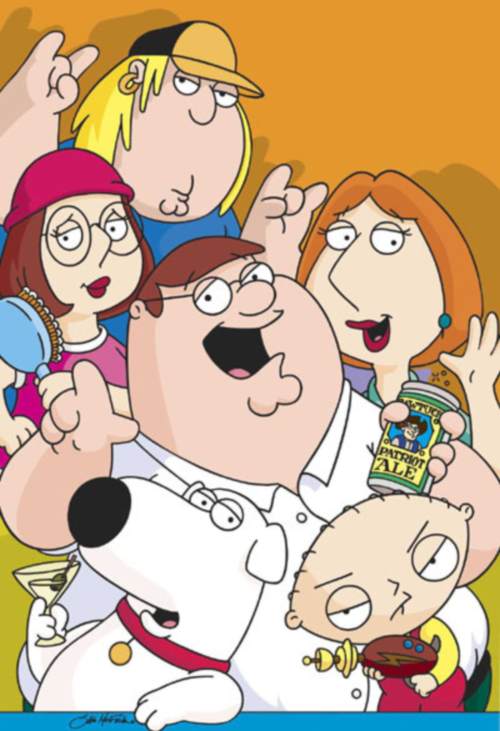 Production Period: 1999-2002, 2005-Present
Much like Futurama, Family Guy took everything positive from the cartoons of the early 90's combined it with the lack of political correctness of the 2000's and forged it's way through the depths of animated comedies. Family Guy, which first aired on January 31 of 1999, is one of the most iconic cartoons of all time, even producing a spin off show in 'The Cleveland Show'. Focusing on the Griffin family, the show follows their day-to-day life in suburbia. The show often features other characters (Cleveland, Quagmire) but most story lines revolve around Peter, Lois, Chris, Meg, Stewie and their trusty talking dog, Brian. Nothing on Family Guys is what it seems, but it seems like everything you'd want to see in a cartoon.
4. Futurama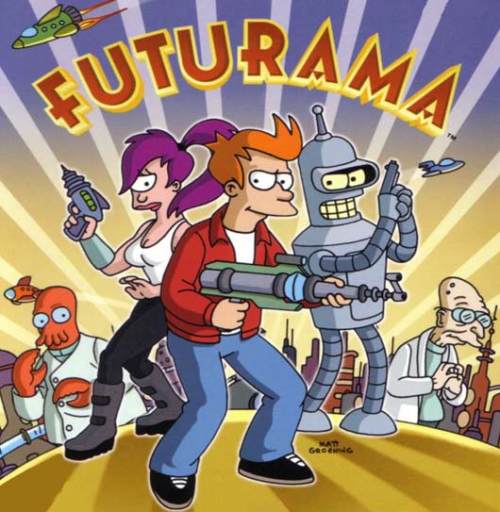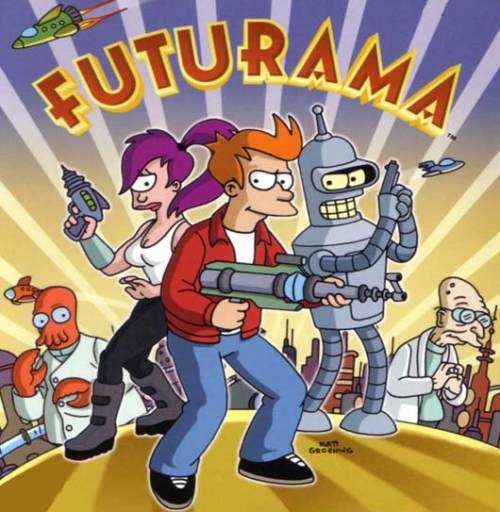 Production Period: 1999-2003
Futurama might barely make our list, only premiering on March 28, of 1999, but the quality of the show makes it a must include. The show is essentially a workplace comedy, focusing on three main characters, Bender, Leela and Fry as they go about their days as 'Planet Express' delivery employees. Futurama was officially canceled in 2003, but can still be seen as syndication on Comedy Central.
3. Beavis and Butt-head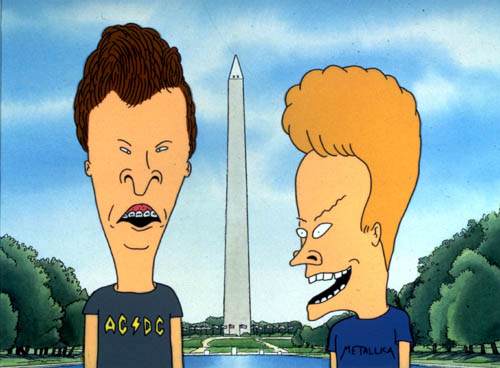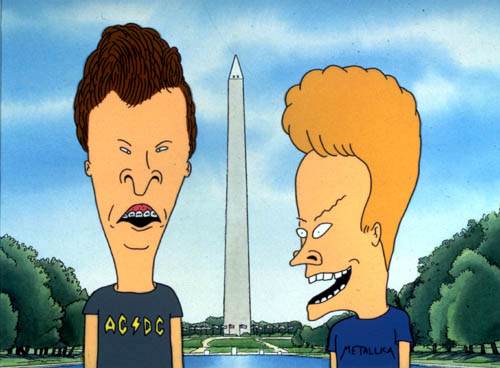 Production Period: 1993-1997
Beavis and Butt-head first appeared on television on MTV back in 1993. Beavis and Butt-head are two teenage guys who get by obsessing over music videos, contemplating their sarcastic version of life and testing out really bad ideas. The show ended in 97, but it is still considered a pop icon of the nineties.
2. South Park
Production Period: 1997-Present
A cartoon that focuses on 3rd graders at a Colorado elementary school. It doesn't exactly sound the like the recipe for a successful television series. But South Park is possibly the most successful animated series of all times. Since 1997, Stan, Kyle, Cartman and Kenny have been presenting political topics and taboo topics with a comedic ease that leaves audiences laughing, even when they know they shouldn't be. In 2000, the boys made the switch from third to fourth grade, where they have remained ever since. During the first 5 seasons, the show was infamous for killing Kenny near the end of every episode, then bringing him back the next week with no explanation of his death or return. The show always reflects pop culture phenomenons, or current fads in society, addressing everything from 'High School Musical' hysteria to 'The Lord of the Rings' madness. After a motion picture and over 180 episodes, South Park is still going strong, and will be for at least a couple of more years as it has been renewed through 2011!
1. The Simpsons
Production Period: 1989-present
Probably one of the most iconic cartoons of all times, we realize 'The Simpsons' didn't technically get their start in the 90's, but since it was just a couple weeks shy we felt we could bend the rules a bit. The original run date was December 17, 1989, which was a date that set the bar for all cartoons in the next decade. The Simpsons quality has certainly declined of late, but during the 90's it was consistently cranking out top notch entertainment, and easily takes the top spot on our list of best 90's cartoons.
---
Related Brainz Content: