In the Age of Influencers, our culture is saturated with gurus, experts, motivators, and inspirational figures (also, trolls). Health and fitness is no different. Finding the best online personal trainer is subjective, but there are figures in the world of wellness, nutrition, fitness, and athletics who have risen to the top. They bring inventive ideas, creative approaches, motivating messages, and more to Instagram, Twitter, and Facebook. Some of them are household names, and some are strictly for those in the know, but the best online fitness coaches and health gurus are here for your inspiration.
Will these top online personal trainers substitute for a real-life mentor or coach who can help you overcome your own individual challenges every day? No. But they can give you ideas, techniques, and confidence to go out and take control of your own health and fitness. (They're also champions of digital marketing.)
The best online personal trainers of 2020 are ranked according to their social media reach as influencers.
1. Michelle Lewin
@michelle_lewin — 13.5 million
Michelle Lewin is a Venezuelan bodybuilder, self-proclaimed bikini babe, a hip-hop video model, and one of the most beautiful fitness models on the planet. She started out working in a clinic in Venezuela, but she soon rose to stardom and fame as a fitness icon. Now based in South Florida, she is one of the best online personal trainer, known for The Hot Body Diet: The Plan to Radically Transform Your Body in 28 Days. She promotes workouts and products that help her fans to get fit and stay healthy. Her svelte figure has appeared on more than 30 magazine covers, including Playboy, and she's inspired millions of fans and followers to achieve a better state of health and fitness.
2. Jennifer Selter
@jenselter — 12.8 million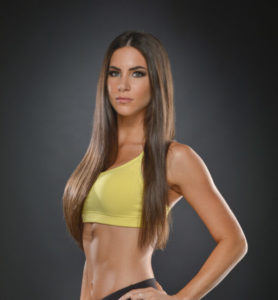 Jen Selter is an American fitness model and celebrity, but she started her journey as the front-desk at a local gym. While her fitness obsession started out as more of a hobby, she quickly became famous as one of the best online fitness coaches at an early age due largely to her huge following on Instagram. She promotes products and workouts for her fans, with a focus on motivational fitness.
3. Kayla Itsines
@kayla_itsines — 11.9 million
Kayla Itsines is one of Australia's top online personal trainers, as well as being an entrepreneur and author. Named "The Internet's Workout Queen," she became instafamous, which opened up a range of opportunities. She created her Bikini Body Guides, a series of fitness ebooks, along with Sweat with Kayla, a workout application. Combined, her products make up the best online personal training program. She says it's her mission to "bring incredible confidence and pride to women all around the world."
4. Simeon Panda
@simeonpanda — 5.8 million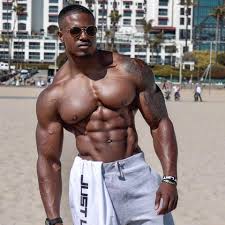 Simeon Panda is one of the best online fitness coaches. Born in London, England, he is a world-renowned influencer and actor. Forbes even listed him as one of the most "influential fitness professionals in the world." He's also a fitness entrepreneur, who built upon his success as a bodybuilder and model. When he started out at 16, he improvised and then really started reading and doing research to better understand his muscles and symmetry.
5. Lauren Drain Kagan
@laurendrainfit — 3.9 million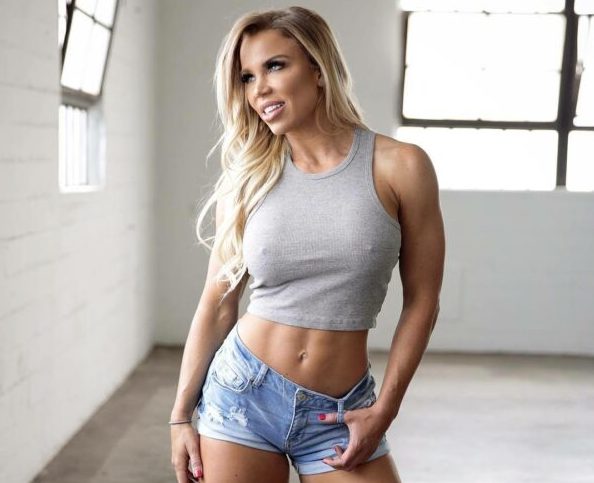 Lauren Drain Kagan is a top online personal trainer, CrossFit athlete, WBFF bikini pro, adventure racer, and fitness model. With accounts on Facebook and Instagram, she features motivational content and fitness routines. In addition to her training as a nurse, she also wrote a NYT bestselling book, Banished, in 2013, which detailed her tumultuous relationship with her church and her family.
6. Bradley Martyn
@bradleymartyn — 3.3 million
Bradley Martyn is one of the best online personal trainers, although there has been some controversy surrounding his fitness routine. He's known as an American YouTuber and influencer, who owns his own gym, Zoo Culture Gym. He launched the Culture Cast podcast to discuss health and fitness. Beyond his internet celebrity status, He created his own fitness program, BMFit. He promotes the best training apparel and gear. He created the Origin Supplements.
7. Joe Wicks
@thebodycoach — 2.9 million
Joe Wicks, an English fitness coach, author, and TV presenter, is known as "The Body Coach." His short-but-intensive workouts feature High Intensity Interval Training. He's recognized as the best online personal trainer. With the launch of his Brand New 90 Day Plan, he offers a program that focuses on a 2020 transformation with workouts that are designed to achieve a happier, healthier, stronger, and fitter body fitness. He specializes in cooking and fitness books, with Veggie Lean in 15: 15-minute Veggie Meals with Workouts and other books, which offers a platform for his passion for veggies, health, and fitness.
8. Massy Arias
@massy.arias — 2.6 million
Massiel "Massy" Indhira Arias is a top online trainer and health coach. She is the CEO of Tru Supplements and the Founder of the MA Warrior Challenge. Born in the Dominican Republic, Massy lives and trains in Los Angeles. She is an exuberant and knowledgeable Certified Personal Train, who focuses on and encourages a healthy diet and active diet. Her motto is: "Striving for Progress, Not Perfection." For her role as a fitness guru and role model, Arias received the "Wellness Award" at the Hispanic Heritage Awards. The award from the Hispanic Heritage Foundation recognized her achievement as a Latino leader.
9. Emily Skye
@emilyskyefit — 2.5 million
Emily Skye is an Australian trainer and fitness model. She's been called the best online personal trainer, with her 6-week Booty Challenge. With options for training at home or at the gym, her Emily Skye Fit program features meal plans, weight training, and workouts. She's also a qualified beautician and makeup artist. Beyond helping her fans love their selfie, she focuses on putting in the work to get the results.
10. Lyzabeth Lopez
@lyzabethlopez — 1.8 million
Lyzabeth Lopez is one of the best online personal trainers and nutritionist. She's an award-winning holistic nutritionist, personal trainer, writer, TV host, social media influencer, and fitness instructor, famous for her Hourglass Workout. She focuses on tips that help her fans achieve "a rounder booty" while becoming more confident and healthier. She also offers recommendations on supplements to achieve health and wellness.
11. Heidi Somers
@buffbunny — 1.7 million
Heidi Somers, aka the Buff Bunny, is one of the best online fitness trainers. Born and raised in North Pole, Alaska, she moved to Texas and reinvented herself as a YouTube star, internet celebrity, and influencer. She's now a personal trainer, fitness competitor, world-renowned model, and bodybuilder. She posts everything from diet tricks and workouts to vlogs for her fans.
12. Cassey Ho
@blogilates — 1.5 million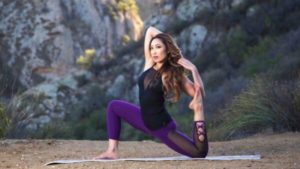 Cassey Ho is an internet personality, a fitness blogger, and a social media fitness entrepreneur. She's become a rising international star with her Blogilates YouTube channel, and she also sells fitness apparel. She received the Shorty Award for social fitness in 2013. She posted her first Pilates video to YouTube for her students at the gym in 2009, but her brand and mission has evolved since then. She focuses on ways to sculpt the body, while having fun.
13. Camille Leblanc-Bazinet
@camillelbaz — 1.4 million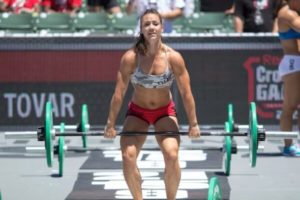 Camille Leblanc-Bazinet is a Canadian athlete and veteran of the CrossFit Games. She was once named the "fittest woman on Earth," as she finished in the top 10 for 4-of-7 CrossFit Games. Beyond her training and competing, she earned a degree in Chemical Engineering. After 10 years competing in the CrossFit Games, she is turning her attention to her new business, Feroce Fitness, working to help people achieve health and fitness through nutrition and training.
14. Julian Smith
@smith.julian — 1.3 million
Julian Smith is one of the best online fitness coaches, as a proponent of the fitness lifestyle and natural bodybuilding, based out of Hillsboro, Oregon. He also launched The Quad Guy, which takes fitness training to the "next level." He's a fitness freak and celebrity, who posts his daily workout as "The Daily Pump" for a completely unique routine. He's also at the center of one of the biggest fitness brands on Instagram.
15. Anna Victoria
@annavictoria — 1.2 million
Anna Victoria is a top online personal trainer. With Fit Body with Anna, she helps thousands of women achieve their fitness goals with three workout programs and a custom meal-plan app. The combo is designed to meet the specific needs of each person. Her motto is: "Feel Strong, Confident, and In Control!"
16. Melissa Alcantara
@fitgurlmel — 967k
Melissa Alcantara is a high-profile trainer and all-natural athlete, known as FitGurlMel. She has helped to shape famous online personalities, including Kim Kardashian. Beyond offering the best online personal training program, she focuses on coaching, encouraging lifestyle changes, and what she calls "a bit of fitness magic." With her FitPlan app, she offers tips and workouts designed to help her fans gain control over mind-and-body, while losing the weight.
17. Kaisa Keranen
@kaisafit — 951k
Kaisa Keranen is the best online personal trainer and nutritionist from Seattle. She encourages an active lifestyle and always being on the move, but she's also a fitness educator and social media influencer. Her videos are energetic, fun, flexible, and full of movement. She also promotes self-acceptance as a key ingredient to the best and most lasting results in fitness. She's all about "making the world her gym," traveling the world in search of adventure and the perfect workout. No matter where she finds herself in the world, her philosophy holds true: "Having the BEST time… loving EVERY minute of it." With a smile and constantly moving forward, what more could one want?
18. Mackenzie Dern
@mackenziedern — 748k
Mackenzie Dern is an American mixed martial artist, formerly ranked #1 as an IBJJF competitor, and ranked 6th in female divisions. She began training with her parents at 3 years old, and she was competing in adult divisions by 14. She took a hiatus in 2019 due to her pregnancy, but she's back to competitive combat (after just 124 days) as a Pro MMA Fighter, ranked #24 as a Top Women Strawweight fighter. She has been called one of the top Jiu Jitsu competitors of her generation.
19. Dylan Werner
@dylanwerneryoga — 663k
Dylan Werner is the best free online personal trainer and internationally renowned yoga instructor. He travels the world, offering workshops and retreats, as well as online practice via his Alofit, the best free online fitness program trial offer. He offers categories in strength, inversions, flexibility, pranayama, and meditation.
20. Alice Liveing
@aliceliveing — 635k
Alice Liveing is one of the best online trainers. She is also a blogger and bestselling author of books like The Body Bible, who works to educate her fans on health and fitness topics. After developing unhealthy eating and fitness habits to try to lose weight via yo-yo dieting, while also battling Polysystic Ovary Syndrome (PCOS), she is a self-trained expert with tips, advice, and hand-on knowledge on how to become healthier and happier. She recommends top products. Her success via social media evolved as a way to track her progress and eventually success. As a qualified personal trainer and nutritionist, though, her posts are no longer just a social diary, they've become inspiration missives and words of advice from a role model.
21. Base Body Babes
@basebodybabes — 608k
The Base Body Babes, run by the personal trainer sisters Felicia and Diana, are some of the best online fitness trainers on a training platform that is one of a kind. It's been called "personal training at its best." The Australian Health and Fitness experts are there through the entire process to offer tips on fitness, health, food, activewear, etc. They specialize in offering training resources for women.
22. Eric Leija
@primal.swoledier — 566k
Eric Leija is the best online personal trainer, with untraditional workouts that include dumbbells and clubs. He's created coursework and videos, Let's Get Primal, to help people build lean muscles, while gaining strength and fighting fat. Once an MMA fighter and Onnit warehouse worker, he is now an internet personality and phenomenon, who focuses on workouts and diet plans that help each individual achieve their goals.
23. Heba Ali
@evolve.nation — 563k
Heba Ali, a Jordanian-American fitness star, is the best online fitness coach, as well as the CEO of Evolve Nation, a fitness program. She's a body builder and power lifter, who is compared to Wonder Woman because of her superhero-like strength, stamina, and speed. She specializes in and focuses on hybrid training, which combines powerlifting and bodybuilding, to achieve the level of results she needs. Her background also makes her an important voice on women and regional conflict.
24. Mary Helen Bowers
@balletbeautiful –557k
Mary Helen Bowers is a professional ballerina, who is also one of the best online fitness coaches and gurus. She is the creator of the "Ballet Beautiful workout method," inspired by the beauty, grace, and strength that's so essential in the ballet practice. She grew up in North Carolina before becoming a New York City Ballet dancer, but she's also turned her ballet background into the framework for her entrepreneur success. She was even famously Natalie Portman's trainer for Black Swan.
25. Natalie Jill
@nataliejillfit — 469k
Natalie Jill is one of the top online personal trainers, but her claim to fame is her "Age in Reverse" and "Level Up" workouts. She also launched the Back to Basix Challenge. Her focus is on killing F.A.T., which stands for "False Assumed Truths." She's developed a series of programs, recipe books, and award-winning workout DVD that are all designed to deliver results for beginners through advanced.
26. Hannah Eden
@hannaheden_fitness – 439k; @pumpfit_club
Hannah Eden is the founder & Co-owner of the Pumpfit Club, but she's also one of the best online fitness coaches. She is a well-known CrossFit athlete and online fitness personality. She shares how she took the leap out of a lifestyle enmired in partying and drugs, and into the fit-and-healthy CrossFit training and coaching life. Now, she's a force of nature, with her own 30-Day Fitness Plan, and inspiring lessons on how to get fit and healthy.
27. Kenneth Gallarzo
@/progressive_calisthenics — 388k
Kenneth Gallarzo is the head coach, co-founder, and vice president of the World Calisthenics Organization. He is an internationally renowned personal trainer and Calisthenics educator, with a focus on mindset mastery. He's an Instagram star and internet celebrity, with the majority of posts focusing on outdoor fitness. For him, motivation is key.
28. Lucy Mountain
@lucymountain — 309k
Lucy Mountain is the best online trainer from London, England, but she is also the famous fitness blogger of The Fashion Fitness Foodie. She's also an Instagram influencer and fitness instructor, who offers tips, tricks, advice, as well as workouts and self-help sage wisdom. She focuses on body image and being ok with herself and how she looks regardless of gaining weight and BMI. After all, it's not the end of the world for her.
29. Dr. John Berardi — Precision Nutrition
@drjohnberardi — 16.4k; @precisionnutrition — 253k
Dr. John Berardi is the best online personal trainer and nutritionist. He is the co-founder of Precision Nutrition, the world's largest nutrition education, coaching, and software company. He's also a Canadian-American entrepreneur and the founder of Change Maker Academy, which works with individuals to turn passion into purpose in the realms of health, fitness, and career success. Beyond his business ventures, he's been an adjunct professor at the University of Texas, and a course instructor at Eastern Michigan University.
30. Ryan Hurst
@ryhurst — 22.6K; @gmbfitness — 111k
Ryan Hurst is a cofounder, head coach, and program director at GMB Fitness. After injuries put an end to his competitive gymnastics career, he turned to martial arts, and then turned to personal training. He is the best free online personal trainer, with a focus on an individualized and sustainable directive for fitness. With 20 years as a personal trainer, he encourages strength and movement exercises, but also wants fitness to be enjoyable and fun.
Related:
Best Health Apps for Mind and Body
15 Hacks To Improve Your Life As An Adult
---
Related Brainz Content: