If Mad Men presented a rarified world where advertisers were the secret puppeteers of American life, the real world of digital marketing today is just as thrilling. Technological advances in data analytics mean that we can understand consumer behavior in a way that makes the old-fashioned "throw it against the wall and see what sticks" method seems Medieval. Plus, social media has opened up the playing field far beyond the newspapers, magazines, and three TV networks that once dominated advertising. It's a good time to be in marketing.
What are Digital Agencies?
Digital marketing agencies are responsible for promoting a business in a virtual space. Online marketing firms are driven by measurable results within digital spaces such as search engines and social media sites. Most of the digital marketing big companies offer the same services as traditional ad companies. The agency builds a brand and develops ideas using design tools to appeal to potential clients. One of the main differences between traditional ad agencies and digital ad agencies is the latter also considers user experience within online spaces.
What Does an Internet Marketing Company Do?
Like most creative agencies, digital marketing ad agencies develop strategies to generate leads and increase sales. Different methodologies such as creating display advertisements, mobile applications, and blog generation can be used to achieve the client's goals. All types of electronics are encompassed under digital marketing agency services. Internet marketing agencies look for ways to reach customers through email, social media, websites, and mobile devices.
Examples of online marketing for marketing agencies can include search engine optimization, social media advertising, content marketing, pay per click ads, email marketing, and affiliate marketing. Services from digital marketing ad agencies are typically customizable to the client's specific needs.
When it comes to hiring a digital marketing company, start with the best. The following is a list of digital marketing agencies and a brief overview of each company's successes and specialties. Note: We are only presenting the firms in alphabetical order. They are all unique and great on their own merits, so we don't want to pit them against each other – just highlight the advances they are bringing to the business.
1. 3 Media Web – Hudson, MA
As a top digital marketing firm, 3 Media Web provides exceptional services to both established businesses and newly launched companies. Team members have collaborated on projects for more than 20 years with previous designs earning creative awards through Communicator Awards, Davey Awards, IWA Awards, Interactive Media Awards, and W3 Awards. The online marketing agency follows a multi-faceted process to ensure quality assurance when designing a new website for each client. Analytics and ongoing support is provided to confirm all client goals are being surpassed.
2. 97 Switch – Chicago, IL
The first thing potential clients tend to notice is 97 Switch's eye-catching designs on their own business website. Their unique web design confirms the creative energy among the online marketing agency's team members. All types of digital services are provided for one-stop marketing including custom websites, content development, search engine marketing, social media advertising, and re-branding. Virtual portfolios with client reviews confirm the agency's successes. Past clients include 444 Social, the Wit, Accident Treatment Centers, and Smash Hotels.
3. Absolute Mobile Solutions – Tampa, FL
Looking to stand out from other online marketing firms, Absolute Mobile Solutions specializes in responsive web design and mobile application development. By hiring the agency, clients can have their websites re-designed for search engine optimization and improved user experience. The mobile application team employs strategies to keep users engaged while using a company app. Recent clients Taco Bus and Laser Locators had positive experiences to share about the company and praised the team's creativity and innovative ideas.
4. Agile Digital Marketing – Walnut Creek, CA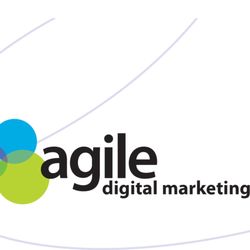 Agile Digital Marketing has over 15 years of experience in the field of digital advertising. Their portfolio includes over 100 successfully completed projects. Services provided by their experienced agents include inbound marketing, search engine optimization, social media management, and content marketing. Agile Digital Marketing was honored by Clutch as being one of the top digital marketing agencies in the San Francisco area. The company provides complimentary consultations to interested clients who are looking to improve their digital presence.
5. BayCreative – San Francisco, CA
BayCreative specializes in working with B2B clients. As a full-service online marketing agency, employees collaborate with clients to achieve goals such as improved sales figures, re-branding, lead generation, and the development of long-term marketing strategies. Brand awareness campaigns are launched on different online platforms including websites, social media sites, and mobile devices. Featured clients of the agency include Cisco, Box, Blue Clover, and 24-7 Ride.
6. Big Leap – Lehi, UT
Big Leap is a top digital marketing firm for search engine optimization services. The agency uses surefire methods to improve rankings when potential customers perform Google searches. Big Leap is also one of the few agencies to offer reputation management services to assist clients in having their companies regarded in a positive light. Social media services build brand awareness and looks for different ways to engage a company's targeted audience. On the company website, Big Leap presents analytics from former campaigns. For instance, at the end of a campaign for Venafi, the client had 105 percent increase in organic traffic and 115 percent lead growth.
7. Boostability – Lehi, UT
Boostability specializes in creating ways for customers to connect with local businesses through online searches. Services provided through the online marketing agency include mobile web design, search engine optimization, website content creation, and link building. Boostability has a massive client base with more than 26,000 active businesses using their services. The agency has won awards through publications such as Clutch and the Salt Lake City Tribune. Prospective clients interested in their services can request a free website analysis via the agency website.
8. Bright Vessel – Jupiter, FL
Another top digital marketing firm is Bright Vessel, an agency specializing in WordPress web design and WooCommerce support. The online marketing agency helps build a company website before promoting through social media and paid advertising campaigns. Website management is available to guarantee WordPress sites stay secured and updated routinely. The company has collaborated on projects for more than 500 companies with past clients that include Parker's Real Maple, Endeavor Schools, Brecher Trading, and Black River Caviar.
9. Brolik – Philadelphia, PA
Although one of the digital marketing big companies, Brolik sees themselves as growth strategists rather than a traditional online marketing firm. Brolik's goals are to help each client evolve and confirm all advertisements are reaching the right audience. Services provided by Brolik include website optimization, online ad creation, branding, logo creation, and video production creation. On the Brolik website, project examples can be viewed by potential clients with attached case studies demonstrating measurable lead or sales growth.
10. Directive Consulting – Costa Mesa, CA
Directive Consulting looks to achieve a measurable return on investment for each of its client. The agency avoids strategies that only bring spam traffic to a website. Through their past clients, the online marketing firm has achieved an average of 135 percent more organic traffic, 12 percent decrease in bounce rates, 84 percent more inbound leads, and 32 percent lower cost per click. A dedicated team is assigned to each client with daily check-ins to evaluate current SEO, pay per click campaigns, social media ads, and content marketing strategies.
11. Disruptive Advertising – Lindon, Utah
Digital ad agencies like Disruptive Advertising aim to reduce a company's wasted marketing budget. The agency provides auditing services for Facebook and AdWords clients who are not seeing positive results from past campaigns. Each audit examines 32 points within the campaign that could be negatively impacting audience reach. Disruptive Advertising also provides user experience feedback for client websites to find out ways for the brand to increase conversions. The award-winning company offers free proposals for prospective pay per click clients.
12. Egochi – Sun Prairie, WI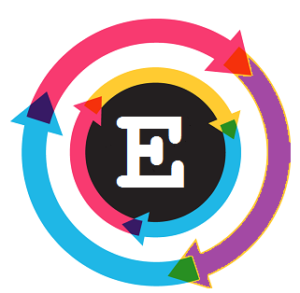 Egochi aims to create meaningful partnerships with clients that are looking to add a fresh creative energy to their marketing materials. The agency has an expertise in website development and design, mobile app development, and search engine optimization. Egochi is flexible and can design services that meets any company budget. Past SEO clients of Egochi include The Pioneer Woman, Select Hotels, Pitchfork, and Toshiba.
13. Fuel Online – Boston, MA
Fuel Online's creative goal is to design campaigns that help a company go viral. Fuel Online has the distinction of being one of the very first SEO companies with the agency launching back in 1988. Since that time, competitive online marketing firms have attempted to emulate the process Fuel Online first created. Over the years, service offerings have expanded with social media management, pay per click campaign management, and link building now available. Entrepreneur Magazine, Forbes, and CNN have featured Fuel Online in past media spots.
14. Hanapin Marketing – Bloomington, IN

When searching for the best qualities for online marketing firms, businesses should consider the team from Hanapin Marketing. Instead of services, Hanapin has solutions: paid search campaign management, social media ad creation, Amazon advertising, and conversion rate optimization. Hanapin Marketing has designed campaigns for large corporations such as NPR, The Weather Channel, Home Depot, and Ugg Australia. Case studies from Hanapin Marketing clients show impressive results: 300 percent increase in mobile traffic, 425 percent increase in conversions, and 72 percent product revenue.
15. Integrated Digital Strategies – Newburyport, MA
Integration Digital Strategies aims to be a one-stop shop for those looking for digital ad agencies. An integrated strategy is recommended to each client with solutions that may include web development, content creation, SEO, social media, paid searches, and email marketing. The agency specializes in working with franchises and has been awarded the Top Franchise Supplier honor by Entrepreneur Magazine in 2018 and 2019.
16. L7 Creative – Carlsbad, CA
L7 Creative has worked with thousands of past clients and has an exceptional record for assisting businesses with attracting thousands of new prospects each day. The agency specializes in branding as a way to improve recognition and add value to the company. For digital marketing services, a step-by-step timeline will be created to achieve measurable conversion goals. Each client receives a customized plan that may have strategies such as search engine marketing, social media management, and direct email campaigns.
17. LAD Solutions – Los Angeles, CA
Digital marketing agency names to consider include LAD Solutions—an expert in search engine optimization. LAD Solutions provides detailed audits to determine ways for the company to outrank competitors. LAD Solutions also concentrates on improving local SEO results for businesses big and small. Corporations such as ReMax, Apparel Zoo, and PB Financial Group have hired LAD Solutions for both SEO projects and web development.
18. Link2City – Miami, FL
Link2City consistently appears on Clutch's list of digital marketing agencies that are top performers in the United States. With over 18 years of past professional experience, the creative team from Link2City provides clients with services such as web design, web security, content marketing, branding solutions, PPC advertisements, and SEO. Interested clients can contact the firm for a free SEO analysis of their web pages.
19. Mad Fish Digital – Portland, Oregon
Mad Fish Digital offers multiple services to companies, but they are specialists in the area of content creation. Through design and copywriting, the creative team will find a way to tell a company's story in an engaging way. User experience also shapes web design goals. In addition, the copywriting team from Mad Fish Digital is available to assist with improved SEO and paid social media and search engine marketing campaigns.
20. OneIMS – Skokie, IL
OneIMS develops custom proposals based on each client's specific needs. The online marketing agency specializes in inbound marketing solutions with approaches that include social media management, PPC, SEO, content marketing, and online reputation management. The company has also developed software to better track analytics such as keyword ranking, site visitors, referral URLs, and competitor results. Video reviews are highlighted on the agency website with success stories from clients such as Netcom, G2 Crowd, Florock, City Acupuncture, and Star Vending Services.
21. PB&J Marketing – New York, NY
PB&J Marketing has an astounding reputation for successfully improving the digital presence of companies located in the New York City and Washington DC area. The online marketing firm offers solutions not limited to ecommerce marketing, Google AdWords management, search engine marketing, and social media marketing. Past clients have reported campaign results such as 25 times more leads, 55 percent reduced ad costs, and 200 percent increase in ad clicks.
22. Perfect Search Media – Chicago, IL
Perfect Search Media positions itself as one of the niche digital ad agencies. Perfect Search Media has developed innovative technology to analyze client's digital platforms and zero in on areas that need improvement. Team members focus on paid campaigns with high conversion results. SEO and content management services are developed to improve organic search results with past clients seeing a 30 percent increase and more. Perfect Search Media specializes in working with e-commerce clients like Dylan's Candy Bar and educational service providers like Columbia University.
23. Performics – Chicago, IL
Each client of Performics is assigned a dedicated team member to assist them in being seen across multiple digital channels. Media planning sessions analyze a company's digital strengths and weaknesses to choose optimal services. Digital management options include paid searches, social media management, affiliate marketing, content creation and distribution, and search engine optimization. Performics has a team of more than 3,400 employees who work with clients in 57 different countries.
24. Ranksharks – Los Angeles, CA
Ranksharks take their agency name very seriously—they aim to get each client's brand to outrank any competitors. Solutions provided through Ranksharks allow businesses to get noticed on social media and search engines. The Ranksharks team manages thousands of social media pages for brands such as Tommy Hilfiger, Cartier, and Eleven Paris. For search engine optimization, media managers use tools such as on-site optimization and content creation.
25. Silverback Strategies – Washington DC
Increased sales figures are one of the top goals for the online marketing agency Silverback Strategies. Media managers from the firm closely monitor paid search campaigns to make sure the media is increasing conversion results. SEO specialists employ strategies to improve organic search results and check for any technical issues that could be detrimental to page ranking. Past clients of Silverback Strategies include AARP, Mattress Warehouse, Discovery Education, and Gallup.
26. SoMe Connect – Chicago, IL
SoMe Connect's strategy for success is to create campaigns that are creatively and technically strong. The agency's solutions are built on the foundation of a superior search engine management strategy. Team members are well versed on the latest techniques that bring websites to the top of search results. Additional marketing avenues used include PPC, social media management, content creation and distribution, brand strategizing, and digital analytics.
27. Thrive Internet Marketing Agency – Arlington, TX
Thrive Internet Marketing Agency has the distinction of being one of the few digital marketing big companies with hundreds of five-star reviews on Google, Facebook, and Clutch. Services range from improving online presence to a complete online reputation overhaul. Thrive Internet Marketing Agency specializes in WordPress design, ecommerce web design, ecommerce optimization, local SEO, and social media marketing. Past clients include local real estate agencies, physician's offices, construction firms, and law offices with campaigns leading to an average increase of more than 150 percent online leads.
28. VisualFizz – Chicago, IL
With a distinct creative voice, VisualFizz aims to tell a company's story in a meaningful way that creates new leads. The agency works with new companies who wish to build brand awareness and established Fortune 500 corporations looking to reinvigorate their marketing campaigns. Each client's services are personalized with strategies that may include social media management, content creation, and digital presentations. Notable past clients include One Hope United, Toyota, and Mac & Cheese Festival of Chicago.
29. Volume Nine – Denver, CO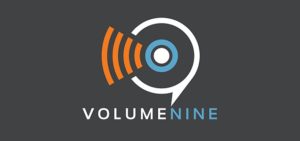 Volume Nine has three distinct digital marketing goals: build brand awareness, increase online traffic, and drive up sales. Volume Nine can take over management of a company's online ad campaigns, websites, and social media pages. The agency specializes in working with B2B companies and ecommerce brands. The company's portfolio includes projects for Vitamin World, Land's End, and O'Reilly Auto Parts.
30. WebFX – Harrisburg, PA
While coming up for a short list of digital marketing agency names, companies are likely to come across WebFX. WebFX is a full-service Internet marketer with a specialization in SEO. Solutions are geared toward mid-sized and large companies in need of web design, local search engine optimization, PPC management, Amazon product optimization, and much more. The average traffic increase for WebFX client websites is 23 percent.
---
Related Brainz Content: