Our mobile phones are incredibly useful tools, even though many of us aren't using them to their potential. These 25 medical apps and their companion websites help put you in the driver's seat of your health by putting all of the power and control in the palm of your hand. These Android, iPhone and iOS apps help you see a doctor sooner, ask essential medical questions, save money on treatment and more.
We have linked to the website of each medical app so that you can check them out, decide which ones appeal to you and easily download the Android, iPhone or iOS apps you choose.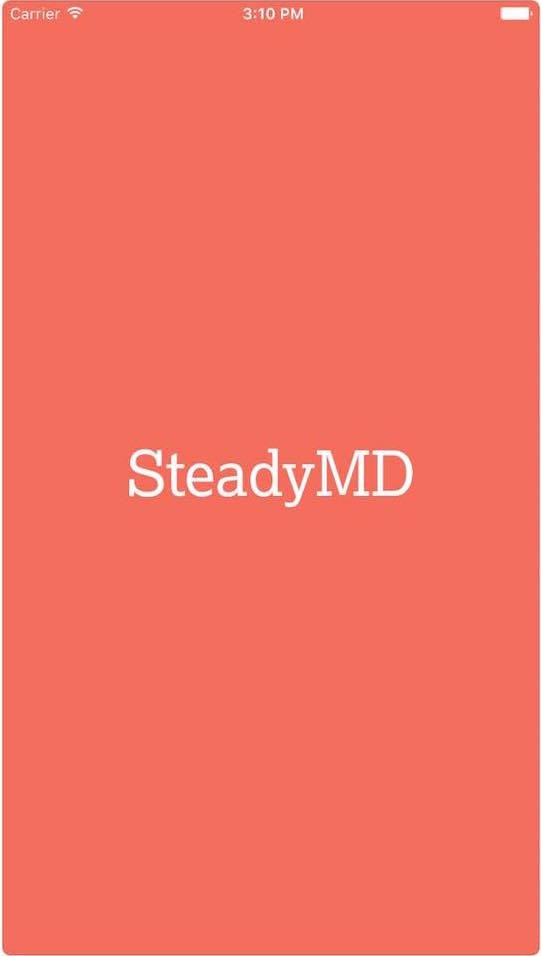 This website and smartphone allows patients to make a personal connection with their primary care doctor through an easy-to-use app. Using SteadyMD will help you to establish stronger relationships with your doctors and help you get more personalized care.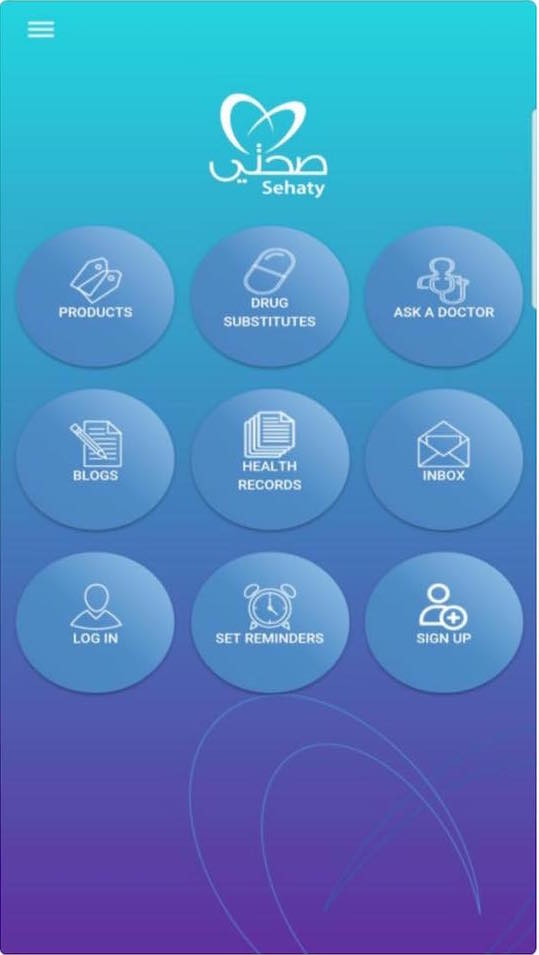 This iPhone and Android medical app can help you locate a doctor near you, store important medical records, read medical news, check for drug substitutions, and more. An optional membership card also gives you access to additional features.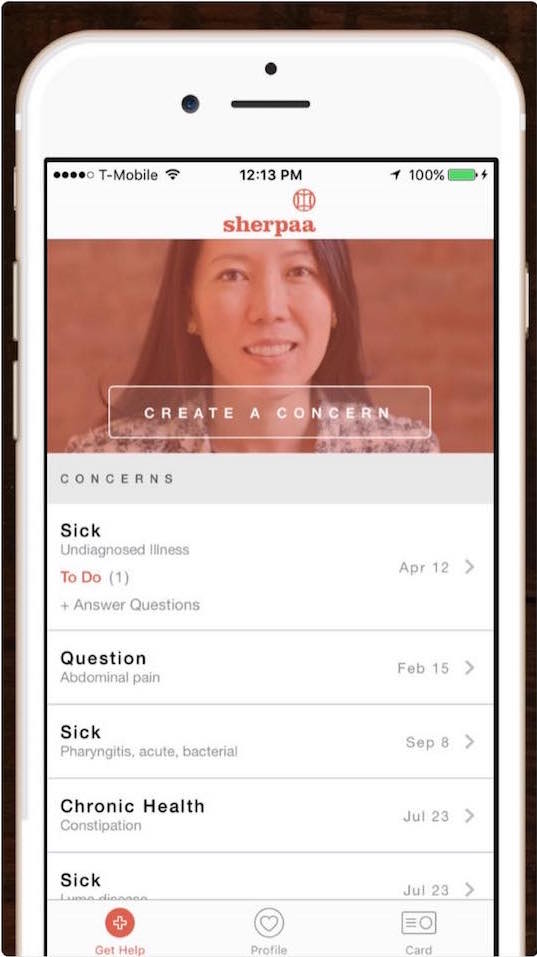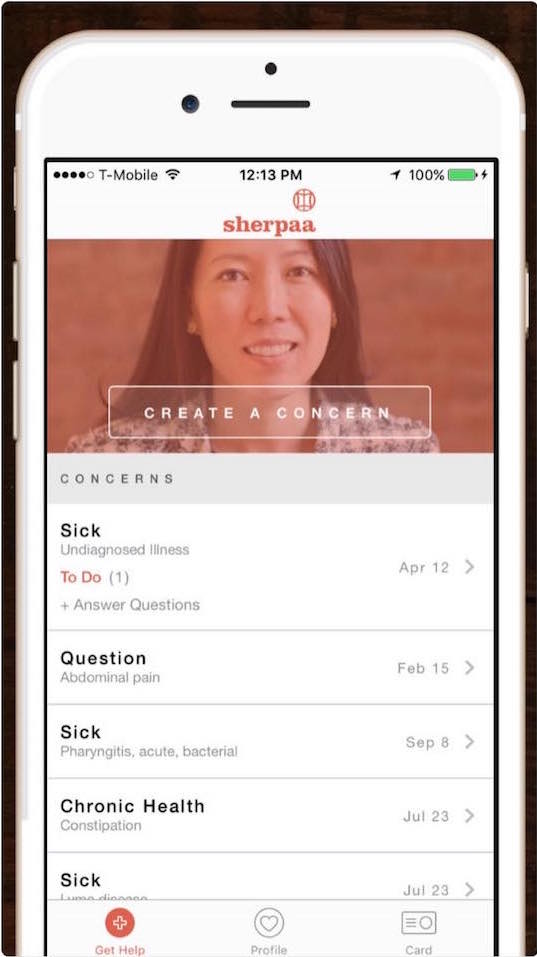 Sherpaa boasts that they resolve 70% of all medical concerns raised to their doctors. If you need to get in touch with a doctor after hours, or you have a particular question, or maybe you'd like to find a doctor that takes your insurance, this website and companion smartphone app will help you.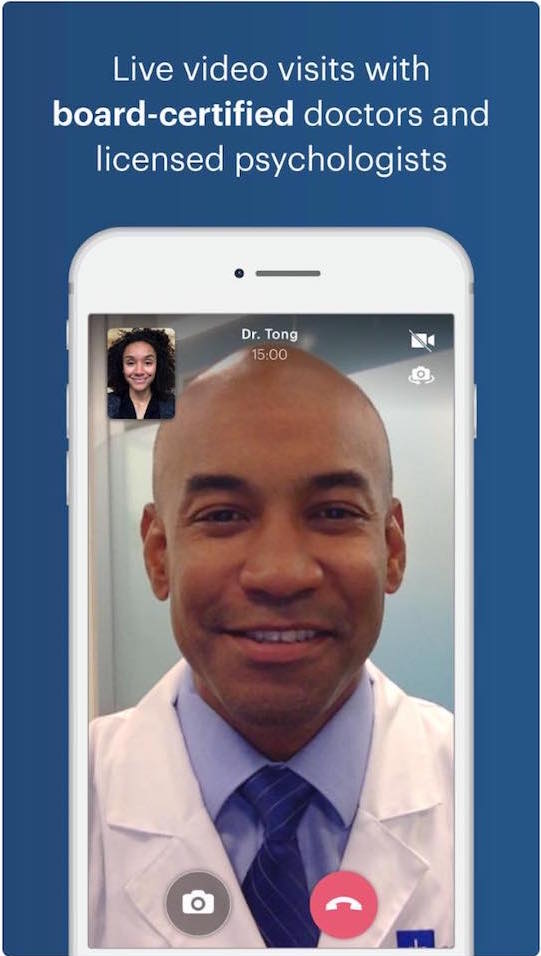 This smartphone app, developed by Dr. Phil McGraw and his son, was one of the first of its kind and allows iPhone and Android users to have a secure video chat with a doctor 24/7 with no monthly fees. You can see how much each call will cost before you start and the developers have partnerships with many different employers and insurance companies to help lower costs for you and your family.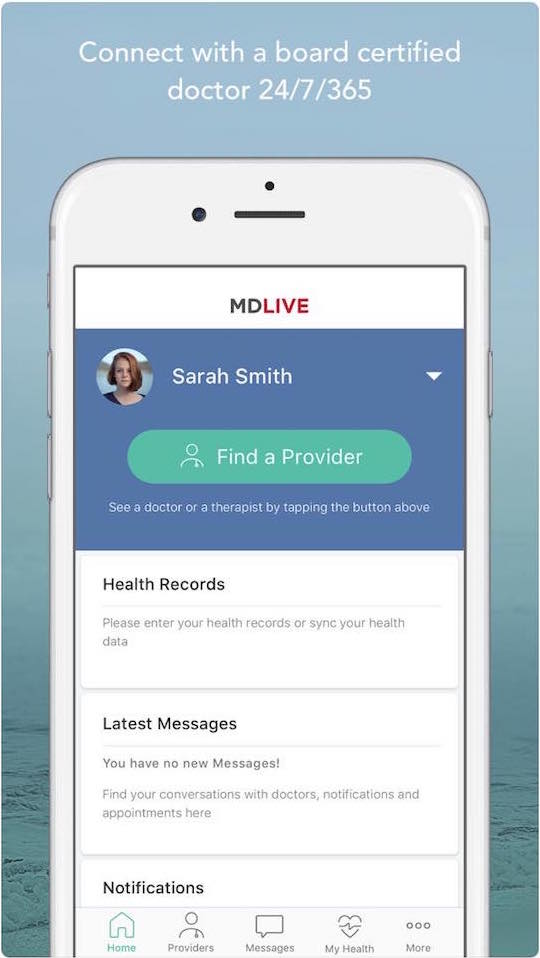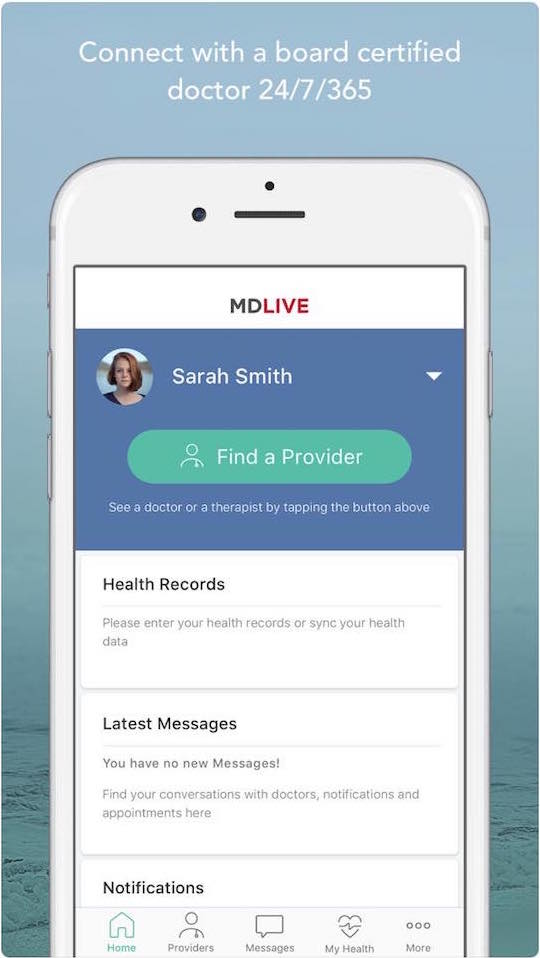 The MDLive Android or iPhone app is the perfect answer for those times where you're not having a medical emergency that warrants a trip to the ER, but you can't get in to see your doctor soon enough. You can connect to a board-certified physician any time and any day of the year, no matter where you are in the world.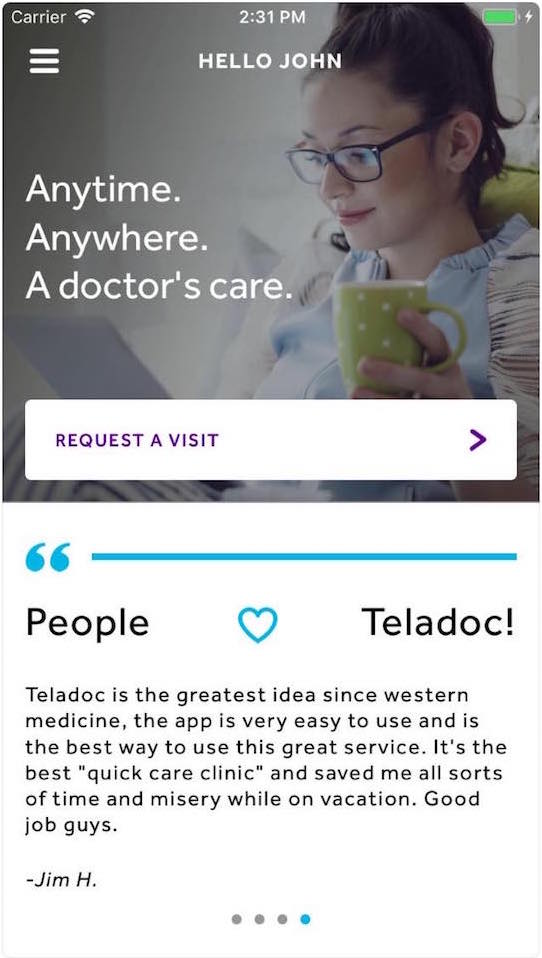 Teladoc is a website with companion mobile apps for iPhone and Android phones, provided through select insurance companies or by individual employers. It is another service that allows you to talk to a doctor whenever you may need to. Doctors that you talk to via video or text chat can also issue prescriptions to a pharmacy near you if your condition warrants it.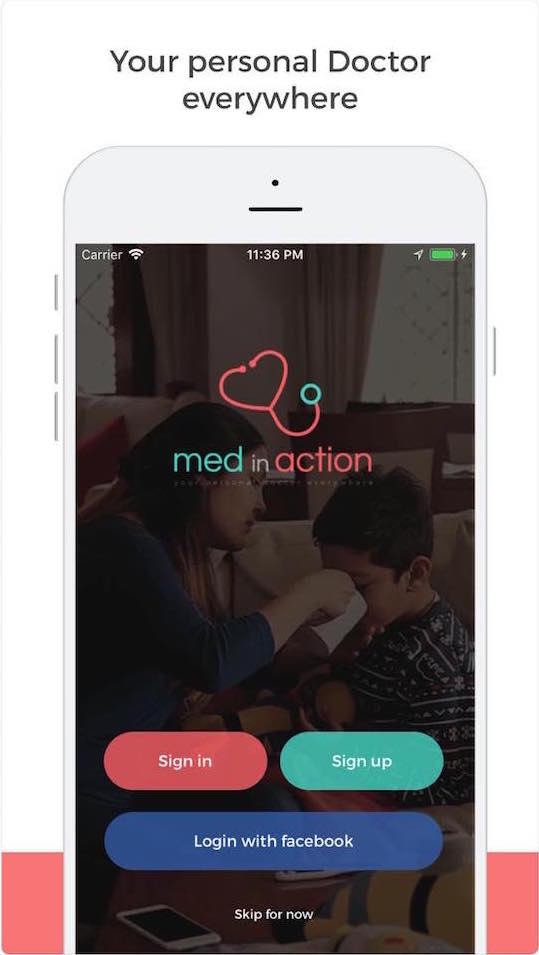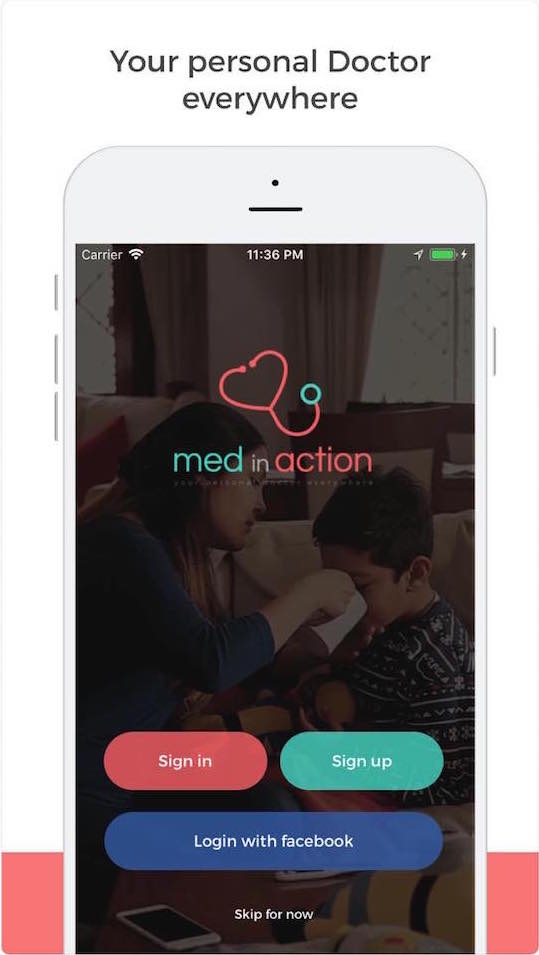 MedinAction is a smartphone app that allows you to request house calls from a doctor to your home, office, hotel, or wherever you are. This iPhone app makes it easy for you to find a qualified English-speaking doctor when traveling internationally.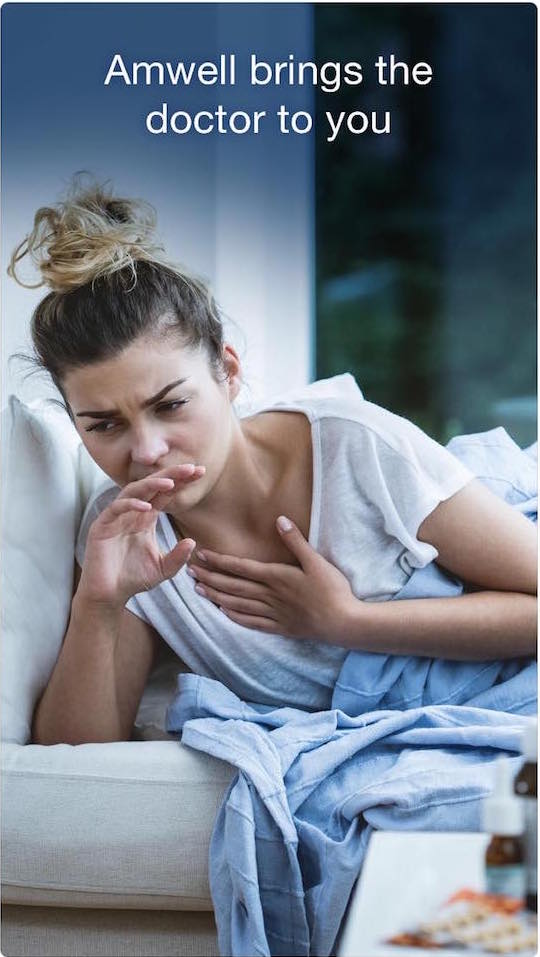 Amwell lets users of the Android or iPhone app contact a doctor on-demand, or set up an appointment whenever it's convenient — often with next day availability. Urgent care, therapy, psychiatry, nutrition, and even lactation consulting, no matter what you need, you can get it affordably (starting at $69 for urgent care) and in the palm of your hand with Amwell.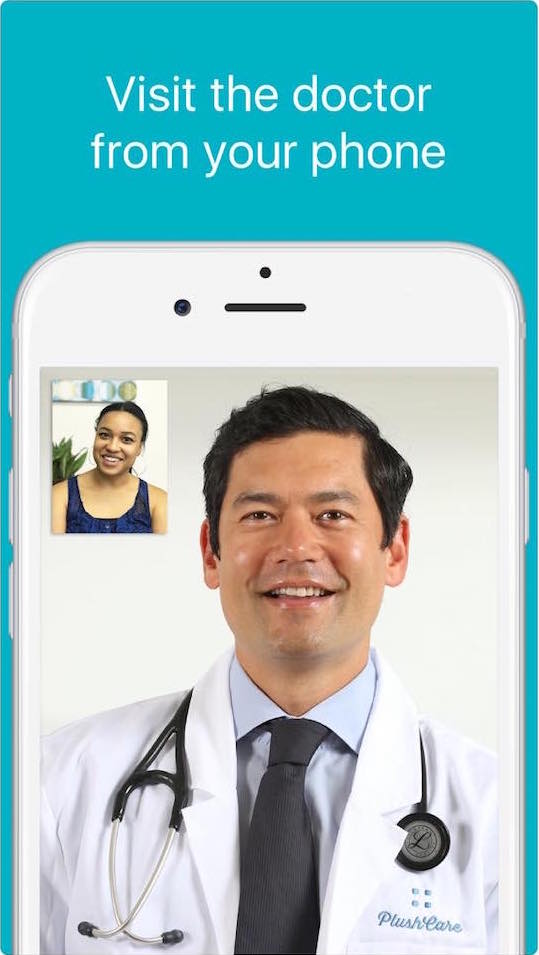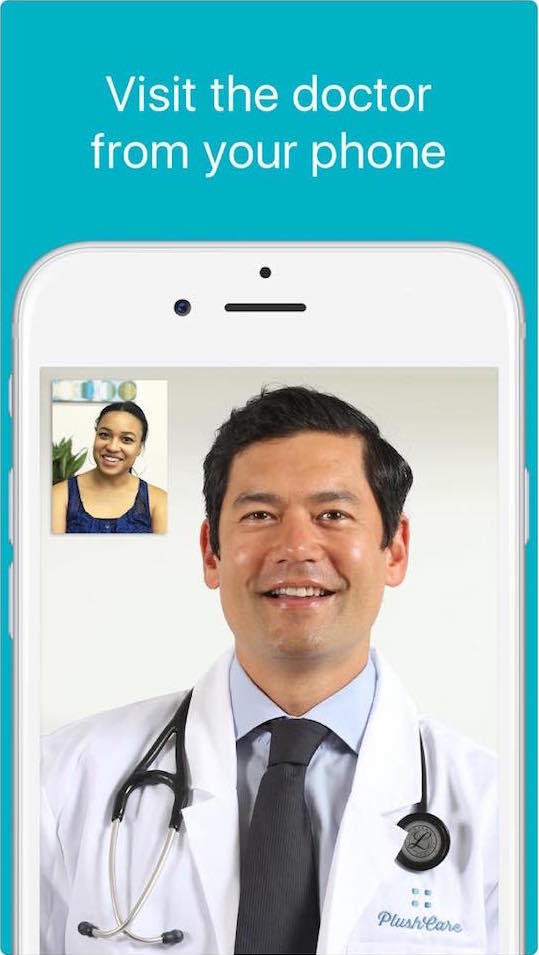 PlushCare lets you access quality doctors any day or time, like many other smartphone apps. What sets PlushCare apart is that there is a fixed price of just $99 a visit, which is an incredible price for those who are struggling with health coverage. PlushCare is available for Android and iPhones.
Epic Haiku is an app for medical professionals, but it is so useful that we didn't want to leave it out of this list. This allows authorized medical providers to access records, test results and notes all from their Apple devices whenever they need to.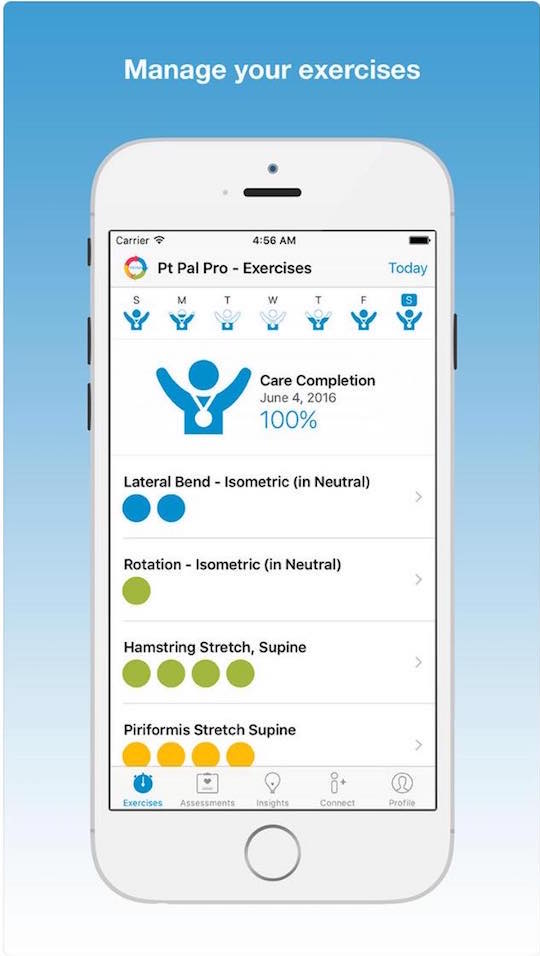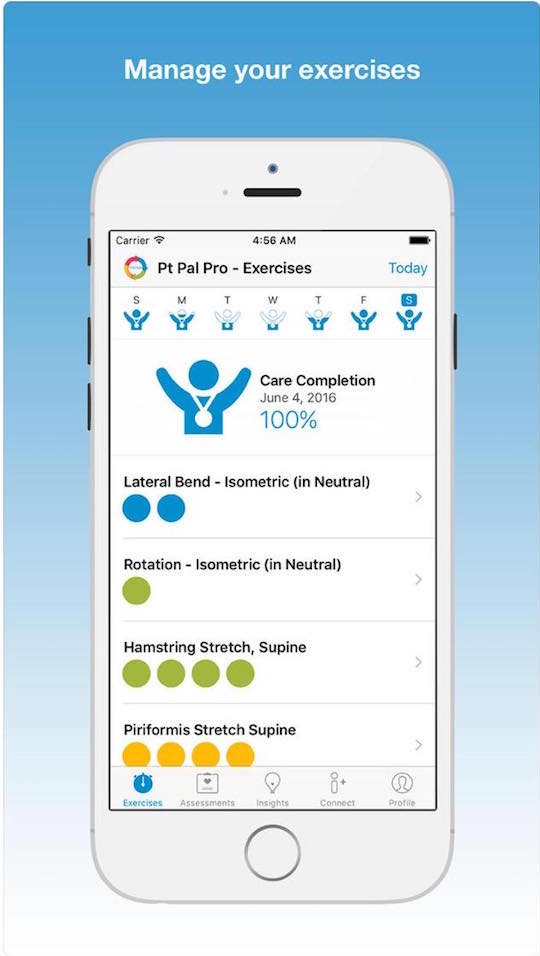 PT Pal Pro is a medical app for those who have been registered by their clinician. However, the smartphone app is very useful for clinicians to provide care instructions to patients and caregivers whether they're using the app for occupational therapy, physical therapy, or any other uses.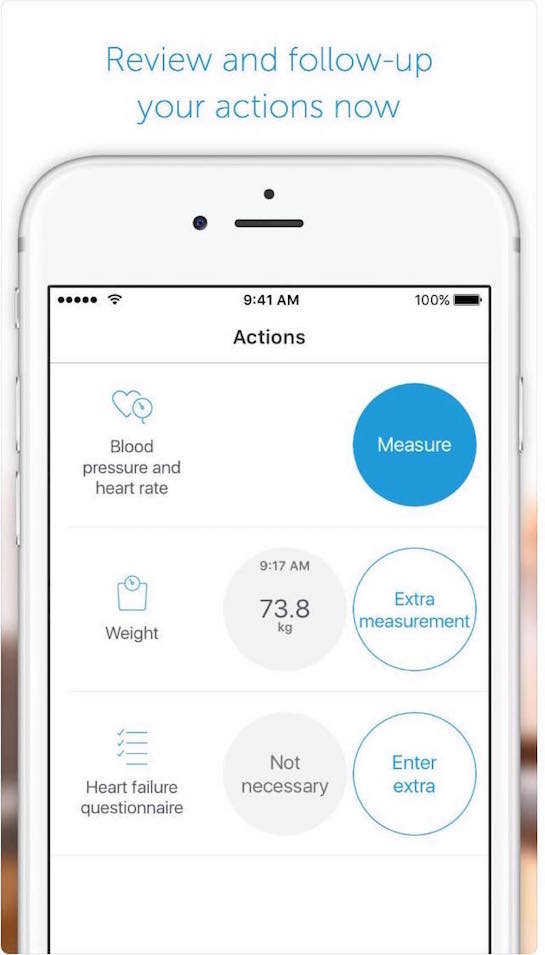 cVitals offers a demo version of the smartphone app, but must be prescribed by your doctor for you to access the full version. This app allows you to communicate essential health information to your doctor in real time such as weight, heart rate, blood pressure, and more.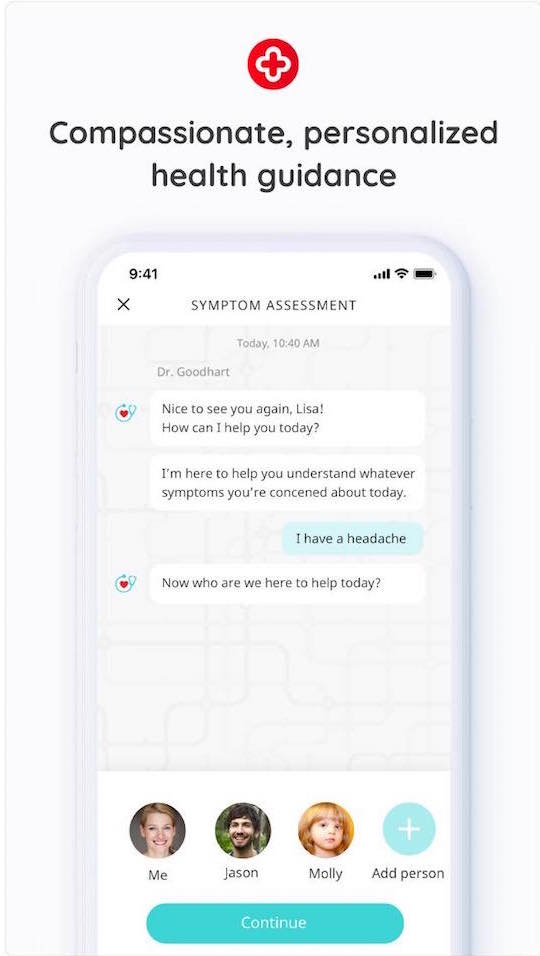 This iOS and Android app lets you consult with doctors 24/7 with your smartphone, but the key feature of this medical app is the questions feature. HealthTap enables you to ask medical questions and get free answers from over 100,000 doctors worldwide like a forum.
The First Opinion iPhone app is the answer for those of you who try to quickly look up your symptoms and fall down the WebMD rabbit hole and get freaked out. This app says that you can ask doctors personalized questions at any time, completely free, instead of doing a web search.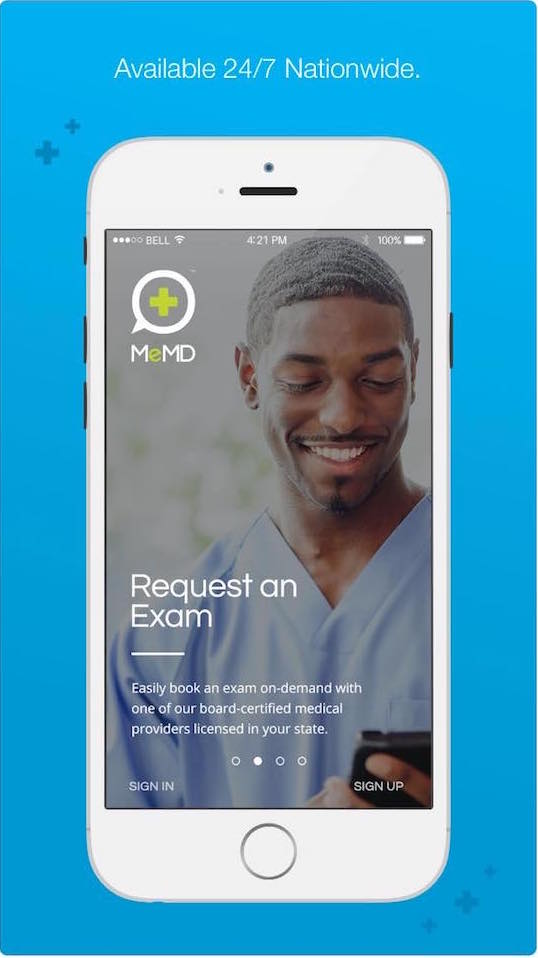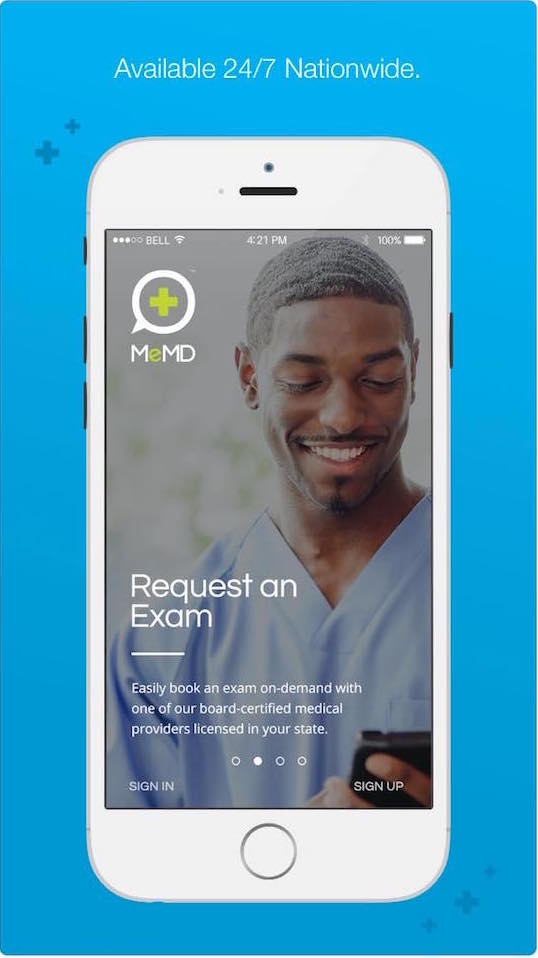 MeMD is a medical app for iPhone or Android that lets you access a doctor anytime. Whether it is a small ailment, a short-term medication refill, travel medications, or something else, MeMD enables you to talk to a certified doctor whenever and wherever you need to.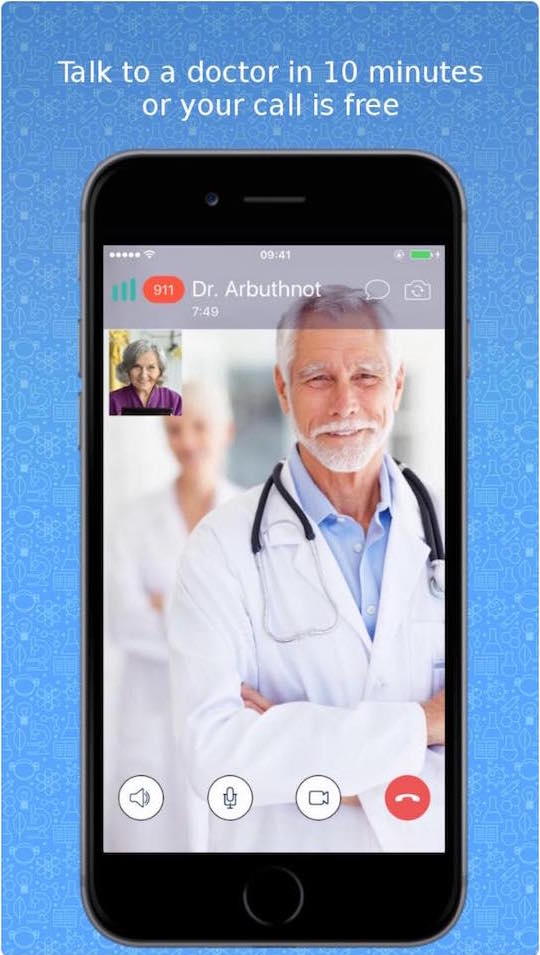 DocChat has a flat price of just $50 per call, and there are doctors available any time that you need them. DocChat can also bill your insurance and offers reimbursement if you're covered, and you can purchase an unlimited subscription to the medical app to avoid the $50 copay. DocChat can be downloaded from the App Store, Google Play or Amazon.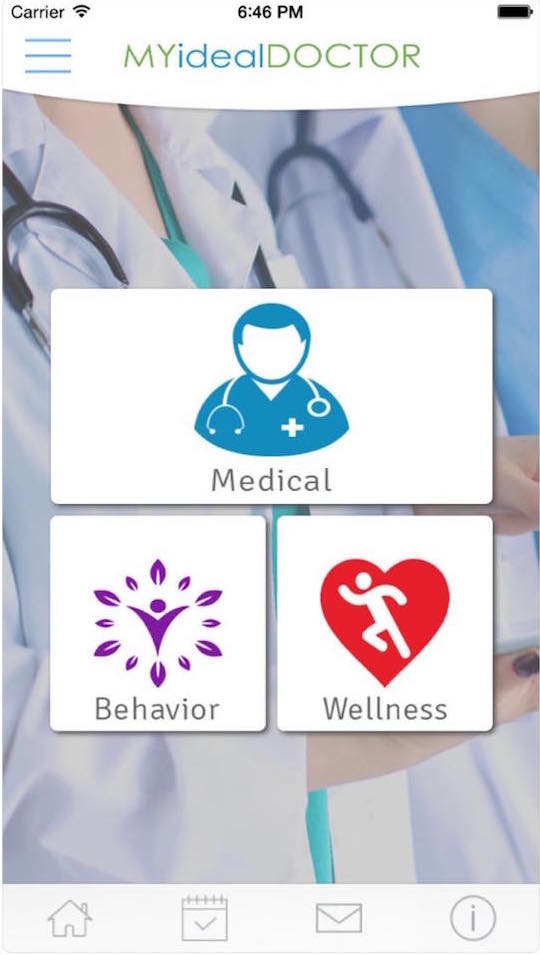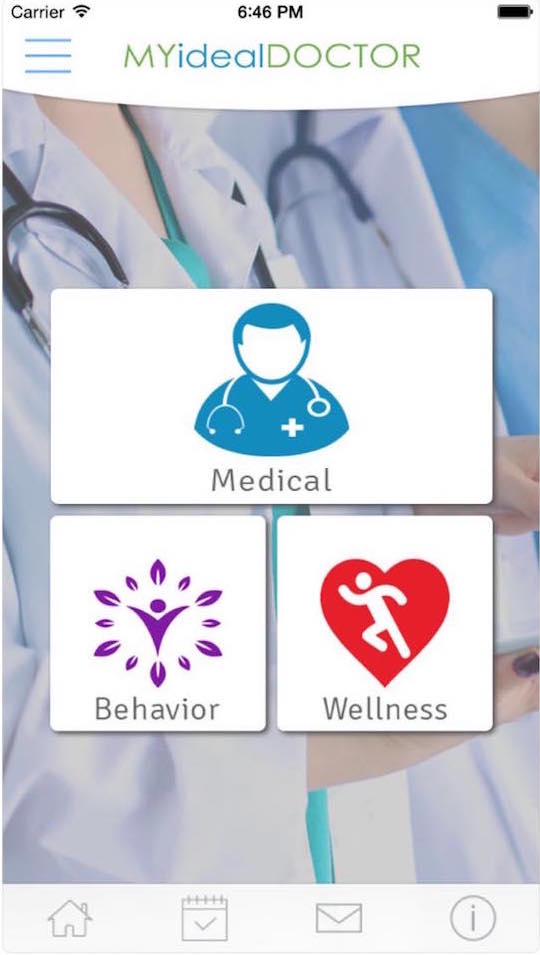 MYidealDOCTOR is a medical app available on iOS only. The iOS app allows you to talk to a doctor usually in under twenty minutes, cutting out all the annoying parts of going to a doctor in person. You can chat or video call with a doctor 24/7, and if you wait longer than ten minutes, your visit is free.
Salus Telemedicine is a website with companion apps available for Android and iOS devices lets you talk to a doctor without disrupting your life to make your appointments. There are over 40 different kinds of specialists available, offering more than just a primary care doctor's perspective, all for the cost of a copay.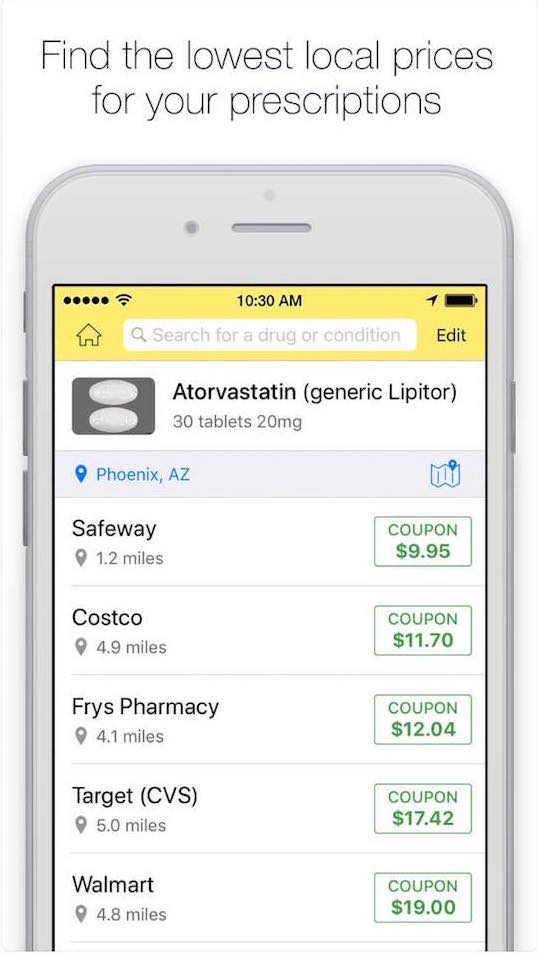 GoodRx is a free prescription discount app for iPhone and Android phones. All you have to do is look up the medication you need. No matter what medication you may be taking, you could receive up to 80% your out of pocket cost when you present a GoodRx coupon to your pharmacist. According to the GoodRx website, this is the #1 medical app for iOS and Android.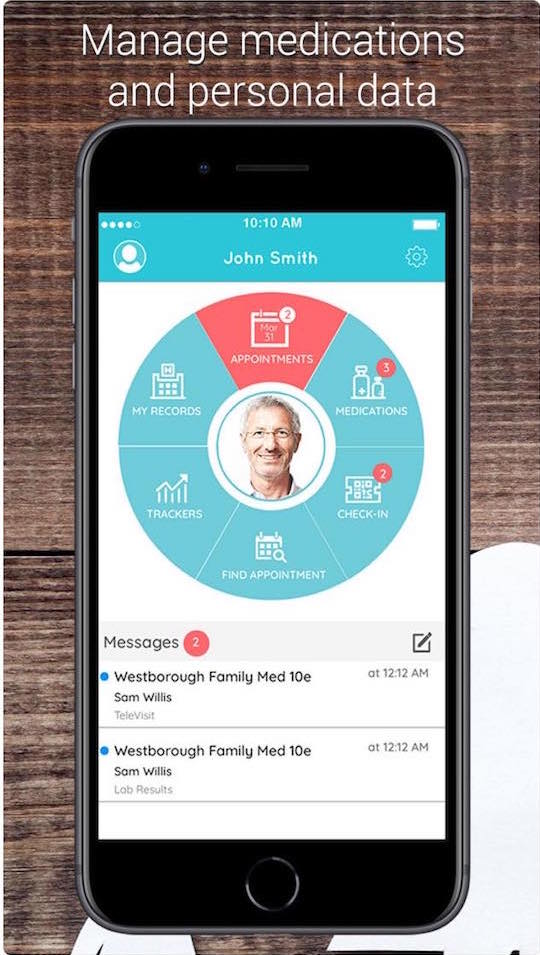 Healow is a medical app that lets you communicate with your doctors and access your up to date medical records at any time. You can use this Android or iOS app to set up appointments, track health goals, and more.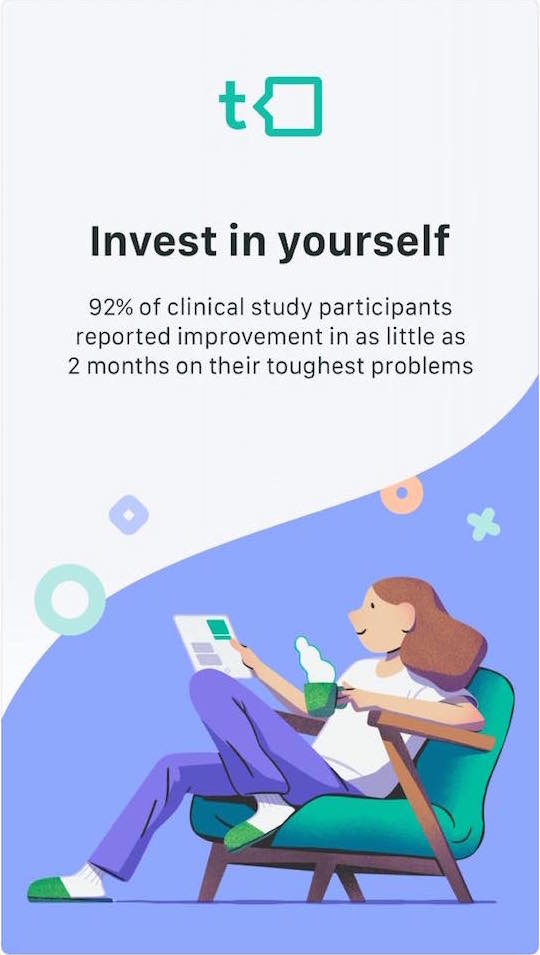 Talkspace is a website and therapy smartphone app that bills you once a month at a rate of $49 per week. You can chat with a therapist via text or video whenever you agree upon, based on your needs. Talkspace is available to users via desktop PC or Mac and via Android or iPhone app.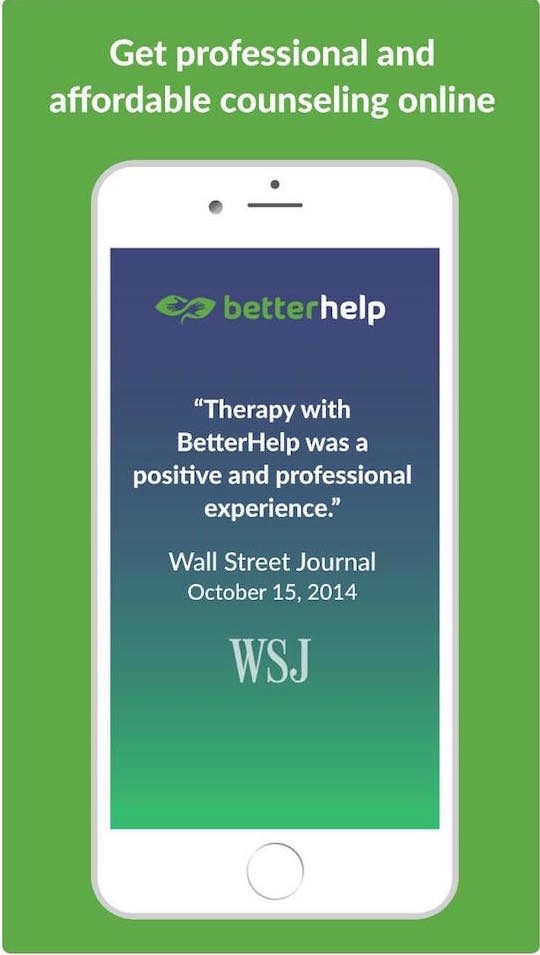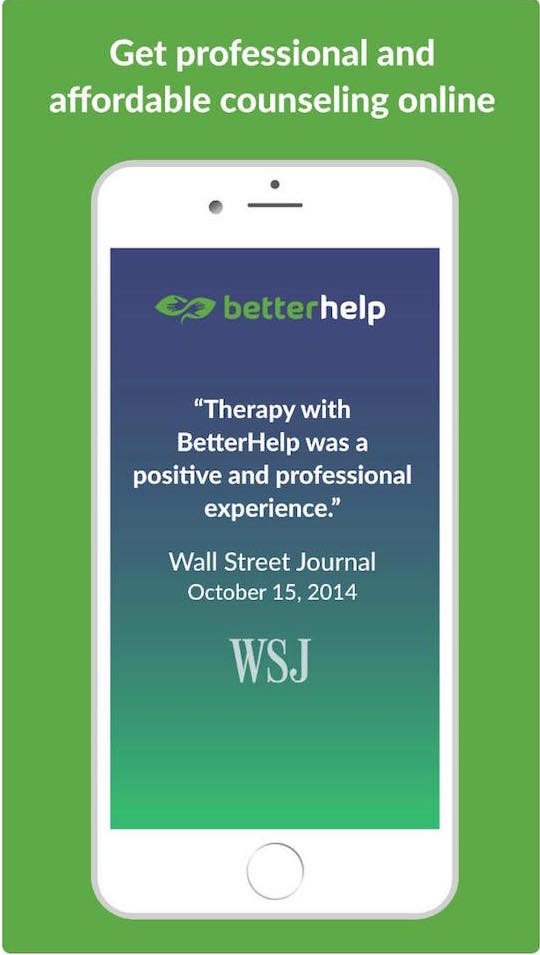 BetterHelp is another therapy smartphone app available for Android and iPhone users. It lets you get in touch with a therapist 24/7 and pricing plans start at as little as $35 per week.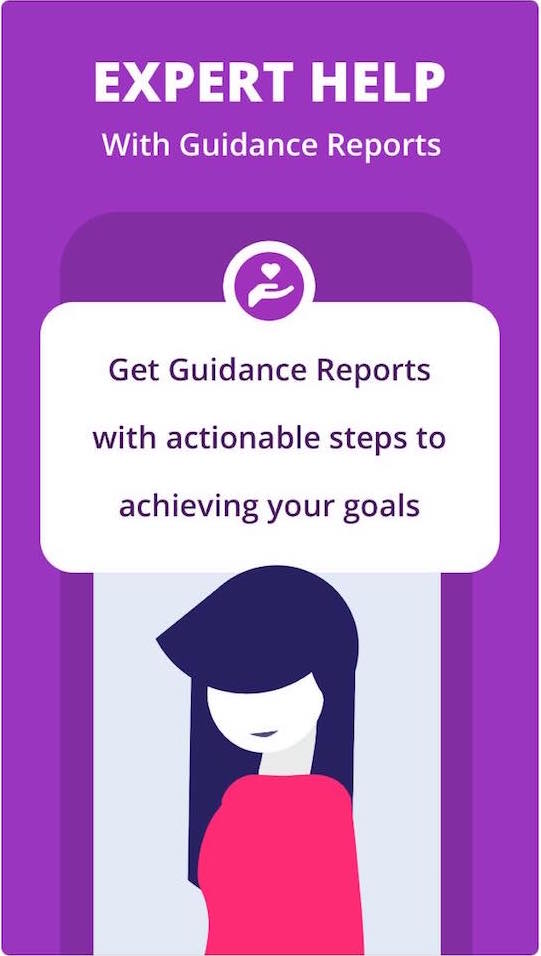 Sibly is a mental health coaching mobile app available on Google Play for Android or the App Store for iPhone, that helps you to challenge negative thoughts and reach your goals. Guidance reports are created by professionals and contain actionable steps to help you stay in control.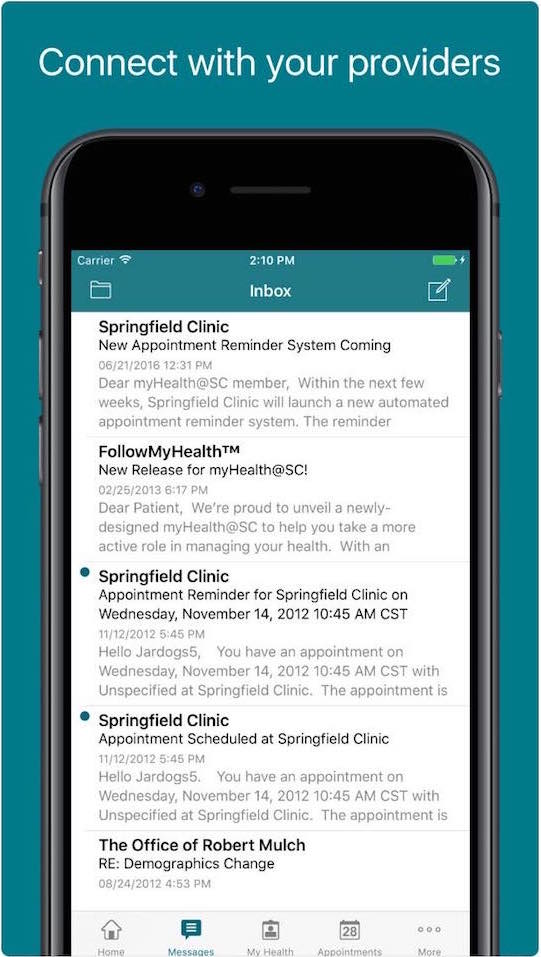 FollowMyHealth is a way to manage your medical information. The app it available for iPhone and Android smartphone users and allows you to view and pay bills, look at your current health summary, talk to your care team, manage and see several different types of results, prescriptions, and more.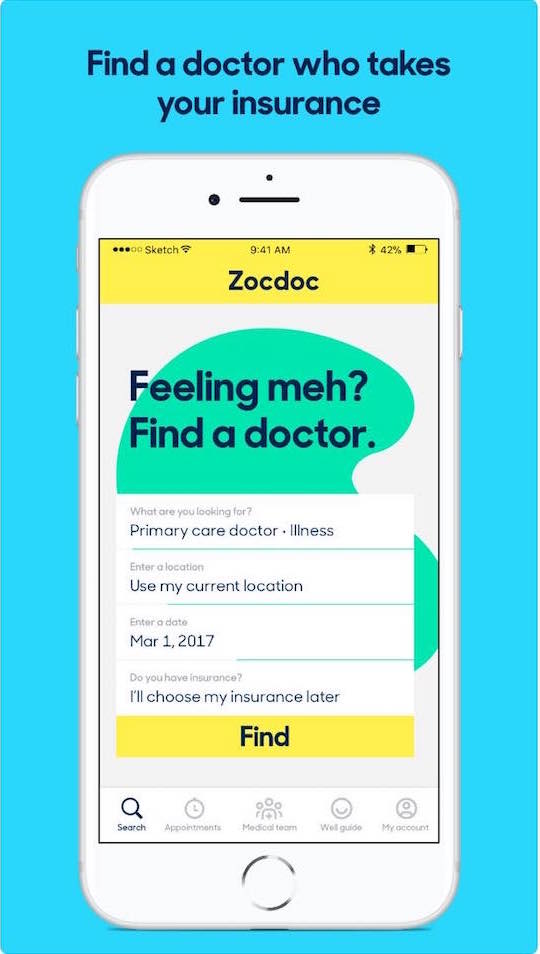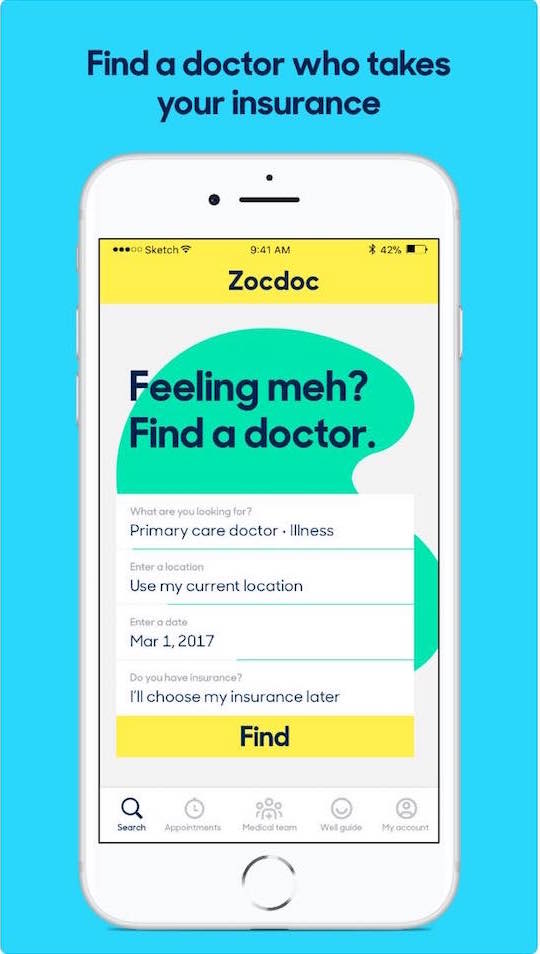 ZocDoc is a website and mobile phone app that helps you find a doctor that accepts your current insurance. This iPhone and Android app also allows you to make appointments, video chat with a doctor, learn about different physicians near you and read patient reviews to help you make a selection.
---
Related Brainz Content: