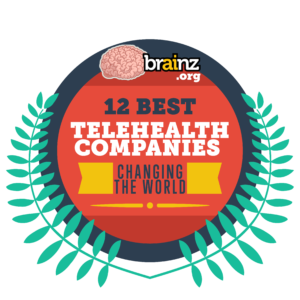 You may have heard a lot about telehealth services in the past year or so, thanks to an increase in usage due to social distancing and quarantine, but you may not have found a reason to use them. So, just what are telehealth services, and how are they used?
What is Telehealth?
The simplest telehealth services definition means visiting with a health provider through a computer, phone, or smartphone app. Telehealth, also known as telemedicine, began as a service prior to the COVID-19 pandemic, but has dramatically increased due to the unique conditions of 2020 and 2021. Its creation and use was originally intended to connect physicians with patients for medical care that would otherwise be difficult to obtain. The benefit of telehealth is that patients gained access to their physicians without the need to take a day off work, schedule transportation, or reschedule an appointment due to unforeseen circumstances.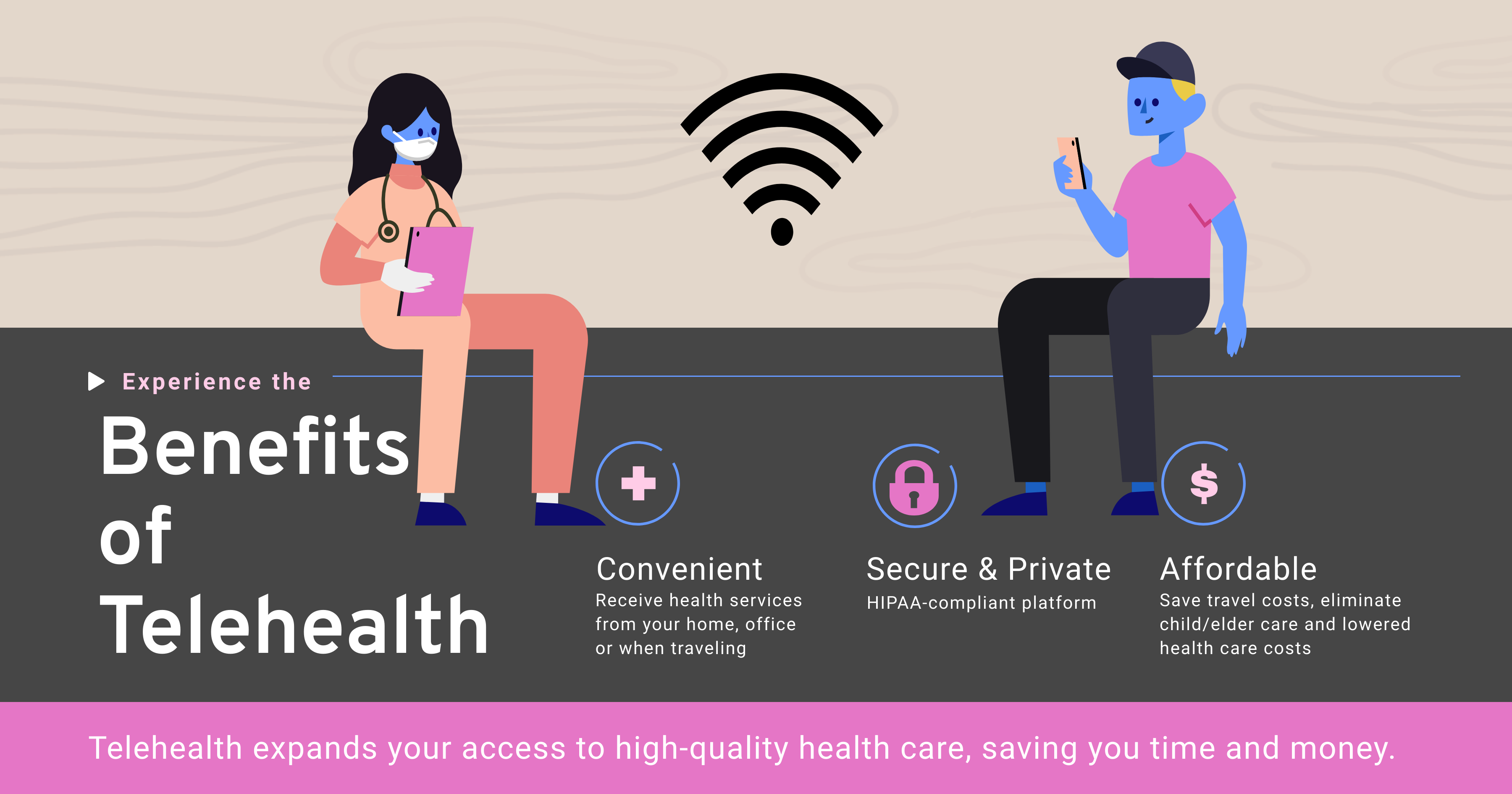 Telehealth offers medical care that ranges from primary care for infections to discussing the results of a lab test or an x-ray. Patients who are undergoing treatment for a particular condition are provided with medical equipment to monitor and track important data. That data can then be relayed to the physician during the telehealth session. Patients can also show progress of skin conditions and wounds on camera, enabling the physician to determine the next course of action. If you're still wondering about what are telehealth services and how they can help you, read on to learn more about what telehealth services are about and the various telehealth services providers.
1. SteadyMD

SteadyMD is bringing a new approach to primary healthcare through the pairing of patients with physicians for long-term collaboration. The telehealth service borrows from the online dating world by matching patients to physicians in order to give both parties a common ground for making a connection. Patients are more likely to engage with a physician when they know their primary care provider understands their goals, needs, and interests when it comes to daily life and medical conditions.
Patients always see the same physician at SteadyMD, and can also contact their physician directly at any time. Visits aren't timed which gives the physician the time they need to listen, understand, analyze and diagnose the patient's medical condition. SteadyMD provides urgent care for minor issues that need medical help, but don't rise to the level of a full office visit or trip to the ER. The platform also helps patients mange chronic conditions, read labs and screenings, engage in preventative medicine, and offers men's and women's healthcare.
2. MDLive
MDLive provides urgent care, dermatology, and behavioral health medical care. It boasts of having the nation's largest provider network that's comprised of physicians who are board-certified, have passed a background check, and are verified with the relevant governing bodies for medical licensing, training, work history, education, and malpractice history. A provider has 15 years of experience on average. MDLive places high importance on digitally archiving all patient/physician interactions with the strongest security, and only allows access to previous sessions by patient and physician.
MDLive lets patients find a doctor for the type of care they need as opposed to focusing on match making. Patients can use an app or use their web browser on a computer to connect with a physician either as soon as possible or by scheduling an appointment. Physicians are available 24/7, and can treat over 80 common medical conditions. They can also write prescriptions and send them to the pharmacy nearest the patient.
3. TytoCare

TytoCare brings the doctor to your home through the use of its medical device that collects health data and images, then delivers it to the physician. An exam begins by using the TytoCare app and answering the medical questions. Afterwards, the app prompts the user to apply the device to specific areas on their body, and use the camera to take pictures as requested. The Tyto device is capable of recording physical data from the body and transmits it to the physician in real time. Patient and physician interact with one another via the TytoCare app where they can discuss the health data that's been recorded by the Tyto device. The physician makes a diagnosis based on the information provided by the patient ant the Tyto device and creates a treatment plan for the patient.
4. K Health

K Health is a telehealth provider that combines the use of artificial intelligence (AI) and the care of licensed physicians to make healthcare accessible. Patients can log into the site through a browser on a computer or through the K Health app. Users enter their symptoms into the form which are then compared against information stored in the healthcare app's database. Once the app has determined the type of medical care that's needed, it will provide answers about the symptoms and connect you with a physician that's best suited to provide the type of care you need.
5. Teladoc

Teladoc connects patients to doctors through its app, a video connection, or a phone call. It offers medical care that includes general medical, comprehensive primary car, mental healthcare providers, medical specialists, and expert medical advice. Patients can talk to a physician 24/7 through any one of the access options. Once a patient has created an account, the health assistant portion of the app asks the patient about their symptoms, then connects the patient to the appropriate healthcare provider. The physician will provide a diagnosis after a consultation, then create a treatment plan for the patient as well as transmit a prescription to a pharmacy that's near the patient.
6. Doctor On Demand

Doctor on Demand provides 24/7 access to doctors, psychiatrists, psychologists, therapists and other types of medical experts. Patients can connect to the platform on a computer, smartphone, or tablet and request to see a provider for urgent care, chronic care, behavioral health, and preventative health. Doctor on Demand focuses on hiring board-certified healthcare professionals with an average of 15 years of experience in their area of medical expertise in order to provide patients with high-quality healthcare.
7. PlushCare

PlushCare provides medical care for urgent, ongoing conditions, everyday care, and mental healthcare through a web portal and its app. Patients book an appointment, talk to a physician of their choice through their smartphone or computer, then pick up a prescription at a nearby pharmacy once the physician has completed their diagnosis. The physicians who are available through PlushCare are capable of providing treatment for common ailments such as sinus infections or UTIs and other urgent healthcare issues that require a prescription to resolve. Physicians can also provide ongoing treatment for chronic conditions as well as provide support in the form of therapy and prescribing appropriate medication when a regular physician is unavailable.
8. Maven Clinic

Maven Clinic focuses on providing healthcare services to mothers and children in the form of urgent care, whole-person care, proactive intervention to support pregnant women, and providing personalized healthcare that reflect a patient's current healthcare needs. Patients can access the healthcare portal through a smartphone app, computer, or tablet. Healthcare providers help monitor a pregnant patient's condition and pregnancy progression from the comfort of the patient's home. The goal of Maven Clinic's focused healthcare model is to help patients overcome fertility issues, get ahead of pregnancy-related conditions and prevent them from becoming an issue, and provide pediatric care without the need to visit a clinic.
9. Amwell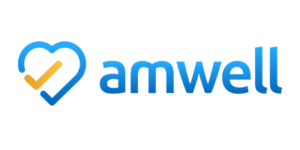 Amwell offers telehealth services for urgent care, therapy, nutrition counseling, women's health, pediatrics, breastfeeding support, and more. Access to a healthcare provider is offered 24/7 through the Amwell app, webpage, or via a phone call. No appointments are necessary and patients can log into the platform at any time to speak with a physician. Mental health services are offered with patients being given the option to talk to a therapist or psychiatrist. Patients who need to speak with a specialist in a specific field of healthcare can go through a list of providers, view their credentials, and choose a healthcare provider based on personal preference. Second opinions for healthcare issues are also offered on the platform.
10. iCliniq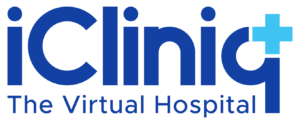 iCliniq is different from most telehealth providers in that patients don't directly get healthcare from a medical provider. Instead, the service focuses on answering medical questions that are best answered by a doctor practicing in the area of medicine that relates to the question, and providing a second medical opinion for patients in search of more information. People can ask any type of medical question that's on their mind and receive an answer in about four hours. The site has access to over 3500 doctors who practice in over 80 areas of specialties. iCliniq has an app for both iPhone and Android, and questions can be asked on the website.
11. BetterHelp

BetterHelp is an online network of licensed mental healthcare providers that are capable of providing help for individuals, couples, and teenagers. The types of mental health treatments available include: depression, anxiety, trauma, grief, relationships, and most mental health conditions that need ongoing support from a therapist. The service matches patients with an appropriate counselor that understands the issues the patient is facing or undergoing, but also acknowledges that it can be difficult to find a harmonious match between patient and provider.
Patients have the option to communicate with their counselor through messaging, chat, video or phone. They can message their therapist at any time or schedule a live session when it's convenient. BetterHelp's goal is to make it easier for people to get help with their mental health issues whenever and wherever it's convenient.
12. Avance Care

Avance Care is a network of medical providers that offer both in-person and online healthcare in the state of North Carolina. Patients who use the telehealth system are matched with a physician that's in their immediate area in case there's a need for an in-person visit. A patient who initially sees a physician online will also be able to see the physician in the office. Avance Care's physicians can address health concerns that include sore throat, cough, urinary tract infection, cold and flu symptoms, allergies, and mental health needs.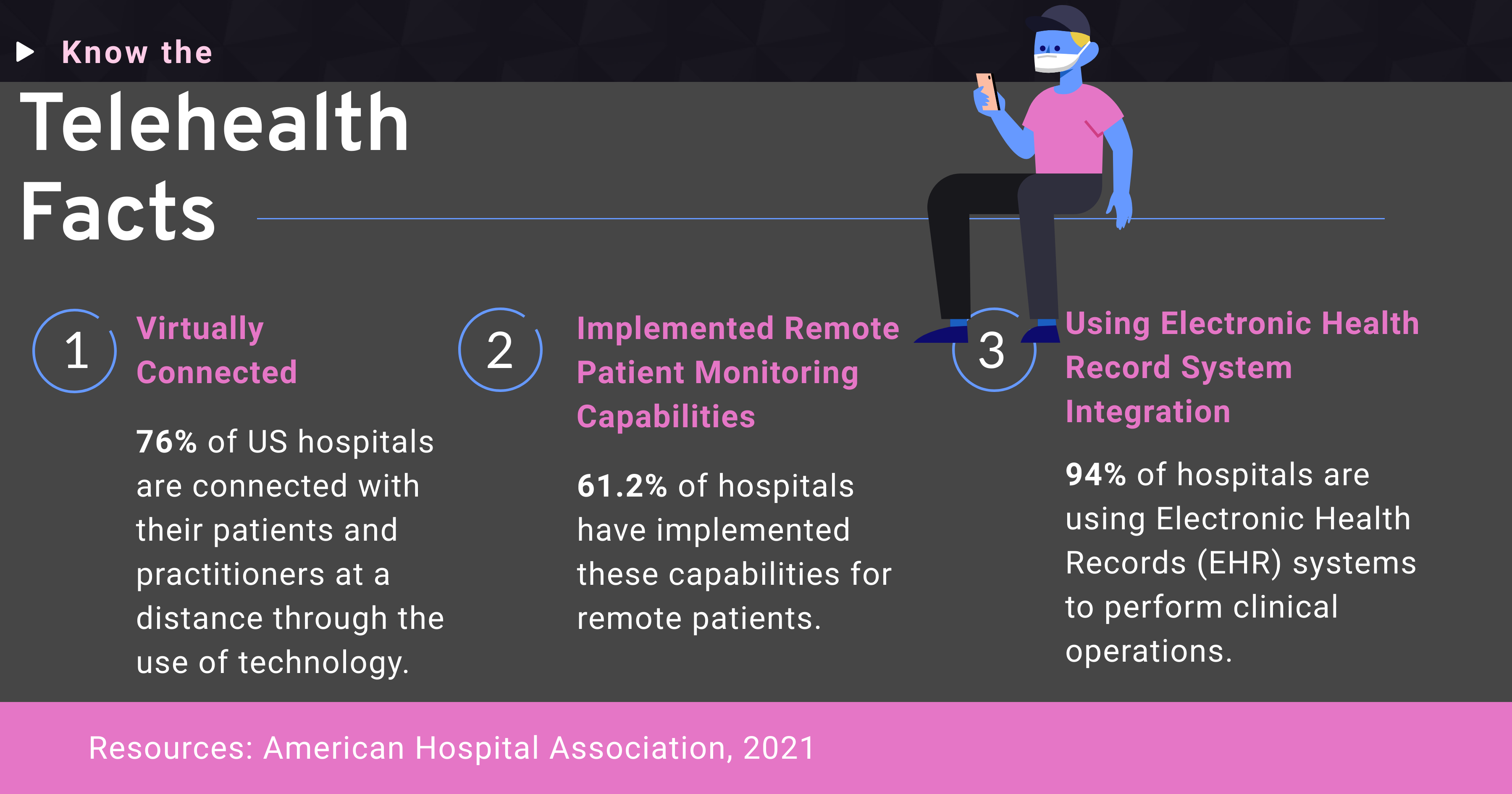 Is Teleheath Covered By Insurance?
Yes, telehealth services are frequently covered by insurance companies. In fact, telehealth providers list the insurance companies that will provide coverage for telehealth visits. It makes it easier to pick a telehealth provider when you know that a visit is covered by your insurance provider. When you're using the search phrase of "telehealth services near me", you'll find that major healthcare networks in your area also provide telehealth services. This can work to your advantage if you're looking to work with a physician in person as well as through a telehealth portal. Telehealth with a local provider makes it easier to manage a health condition and make insurance coverage more predictable. Billing for a telehealth visit is handled the same as if the patient visited a healthcare provider in person, but it's always wise to check the policy coverage prior to connecting to a telehealth platform.
Telehealth is also available for those who don't have insurance. How much is telehealth without insurance depends on the provider and the type of treatment that's being sought. There are telehealth providers that are surprisingly affordable while providing baseline healthcare for people who are in urgent need of medical treatment, but can't or won't go to the clinic or emergency room for financial reasons. Many telehealth providers state the cost of a consultation for physical or mental health on the website and eliminates an unwanted surprise. This is particularly advantageous to those who need mental health services, but don't have insurance coverage or need to save money before scheduling a session.
Why is Telehealth Useful for Individuals and Families?
Telehealth is useful for individuals and families alike due to the wide variety of healthcare available through the many telehealth platforms. Individuals benefit from telehnealth services in the form of avoiding the waiting room in a clinic or ER, can get an urgent healthcare issue taken care of no matter where they may be, and there's 24/7/365 access to physicians on most telehealth platforms. An individual doesn't have to take an entire day off work to see a doctor, and families don't have to find the time in a busy day to bring children to a provider. Telehealth frees people from finding ways to see a physician for minor health issues as well as making it easier for those with chronic conditions or mental health needs to work with their healthcare provider and get prescriptions filled or refilled.
The need for telehealth services arose out of a need for convenience. Walk-in clinics provided a bridge between the primary care clinic and the emergency room, but still required a patient to travel to a physical location and deal with billing costs outside of insurance. Getting medical care isn't always convenient, and the telehealth concept was created. The medical industry accepted that much of their work could be achieved over the internet or a phone call without harming the patient while improving their outcomes.
Telehealth platforms were in existence prior to COVID-19, but their use exploded during the lockdown period. The concept is here to stay due to the fact that telehealth is effective, convenient, easy for patients at all stages of life to use, and enables individuals and families to get the care they need, when they need it, and wherever they happen to be at any given moment.
When looking at who owns telehealth, it's quickly apparent that some are owned by major healthcare networks while others are startups that want to focus on introducing novel healthcare ideas to the public. The variety of healthcare offerings found in telehealth are a net benefit to all patients. It's far easier to find a healthcare practitioner that has extensive knowledge in a specific area of health through an online platform than it is to meet with them in person. Patients who have specific healthcare needs can get the care they need from a provider that is well-versed in the issues their condition brings without the need to doctor shop.
Are there Telehealth Providers for Mental Health?
Yes, there are telehealth services for mental health. Many telehealth providers also offer mental health services alongside their physical health offerings. One aspect of mental health treatment is the fact that not all patients and therapists will match well with one another. The telehealth providers are up-front with this fact and make sure patients are aware that they have the option to find a mental health specialist that they can work with. Most telehealth providers partner with mental health providers that focus on certain areas of mental health treatment, something that's important for someone who's dealing with unrelated or related mental conditions.
Mental health providers of all educational and experience levels are available on telehealth platforms. Some platforms make it a point to offer patients the option to work with a provider with intermediate or advanced credentials and price accordingly. This categorization of mental health providers makes it easier for a patient to access affordable mental healthcare and obtain medication that helps them manage their symptoms.
Mental health services and telehealth work well together as it enables more people to gain access to much-needed mental health providers. Many areas of the United States are underserved for mental health. People who have a need to connect with a therapist or psychiatrist have a much more difficult time of reaching a provider, much less one they're comfortable working with. The stigma of needing mental health is also much stronger in areas of the country with lower populations. An individual in need can seek out a provider in the privacy of their own home, set a recurring schedule to meet with a provider, and get the assistance they need without having to travel far and wide to find treatment.
Related:
Top 25 Medical Apps for iPhone and Android Smartphones
20 Health Apps for Body & Mind
---
Related Brainz Content: