The weather is warming up across the United States and it won't be long until we can enjoy gathering around the grill for a cookout.
Before you fire up the grill, you'll want to make sure the meats you're grilling for family and friends are top-notch. The quality of meats can vary quite a bit depending on many factors. Chefs and backyard grill masters agree that the first step in preparing a delectable meal is selecting high-quality ingredients.
The Rise of Online Butcher Shops
These days, you don't need to go to your local butcher (if you can find one) to get organic chicken and grass-fed beef. You don't have to face crowds and empty coolers at the local supermarket either.
So what if Kroger limits the amount of meat you can purchase? You can buy better meats online anyway.
There are many online butcher shops that sell and ship all types of meats — even sustainable seafood — right to your doorstep. You won't have to leave home at all to enjoy juicy burgers, tender steaks, mouth-watering ham, or any other types of meat you enjoy.
Online butcher shops aren't new, but they have been gaining popularity in the last few years. Consumers appreciate the ease and convenience of ordering premium quality meats and receiving fast touch-free delivery.
Order Premium Restaurant Quality Meats Online
The best online meat sellers that are mentioned in this list have received numerous positive reviews and commonly supply upscale restaurants with a wide range of cuts of meat including organic, pasture-raised, grass-fed, and Wagyu beef, chicken, pork and seafood.
Many people still don't know that anyone can order restaurant-quality meats online and in most cases, it doesn't have to cost a fortune. Online meat markets are often competitively priced (along the same lines as supermarket butchers) but with a much wider selection to choose from.
Since the launch of many more places to buy meat online, competition has brought high prices down and made high-quality meats affordable.
Online butcher shops typically offer discounts or free shipping for first-time customers as incentives for trying them out. Most meat delivery services also have regular specials and deals posted on their websites. Some online meat shops also offer customer loyalty programs to help customers save even more or "earn" freebies, and keep them coming back.
Ethically Sourced Exotic Meats
There's no greater selection of meats available anywhere than at online butcher shops. Some online shops expand upon the traditional selection of meats and offer exotic meats such as alligator, wild boar, alpaca, and venison that may be difficult or impossible to source locally. These types of meats can be incredibly expensive and require an acquired taste to enjoy.
Meat Subscription Boxes
There are all types of online subscription boxes available online. Online meat vendors have gotten in on the fun by offering subscription services.
Some online butcher shops offer meat subscription boxes so that home cooks can try new cuts of meat each month or stick with a standard order delivered at regular intervals.
Whether you crave a delicious steak, bacon, or a 'gator tail, these online meat sellers really deliver it all.
Snake River Farms is a highly rated online butcher shop that specializes in legendary American Waygu beef, Northwest beef, and heritage breed Kurobuta Berkshire pork.
Its beef is raised humanely and sustainably in the Northwest and its pork is raised on small family farms located in Idaho and the Midwest.
The selection of beef at Snake River Farms (and its partner, Double R Ranch) ranges in quality from choice to prime and every cut you could want including succulent steaks, pot roasts, hot dogs, and ground beef burgers.
They also sell dry-aged USDA prime beef (an experience everyone should try), smoked bacon and hams, and offer sampler gift boxes packed with a variety of cuts.
Snake River Farms has a 4.9 out of 5 star rating on Google Reviews out of 2,408 reviews in the last 12 months.
Porter Road is based in Nashville, but might be the closest thing to an old-fashioned butcher shop that exists today. Its beef, chicken, pork, and lamb is pasture-raised and grain-finished with no use of hormones, antibiotics or filler feed.
At Porter Road customers can use the website to browse cuts of meat and hand pick their order. The shop also offers several subscription box options such as All Beef, Beef and Pork, Best of Porter Road, Butcher's Choice and the Grill Master's Box.
It also sells bundles like the new "Stay At Home" box that sensibly includes ground beef and pork, Italian sausage and breakfast sausage. It contains 11 pounds of meat and sells for $90 or $3.07 per serving.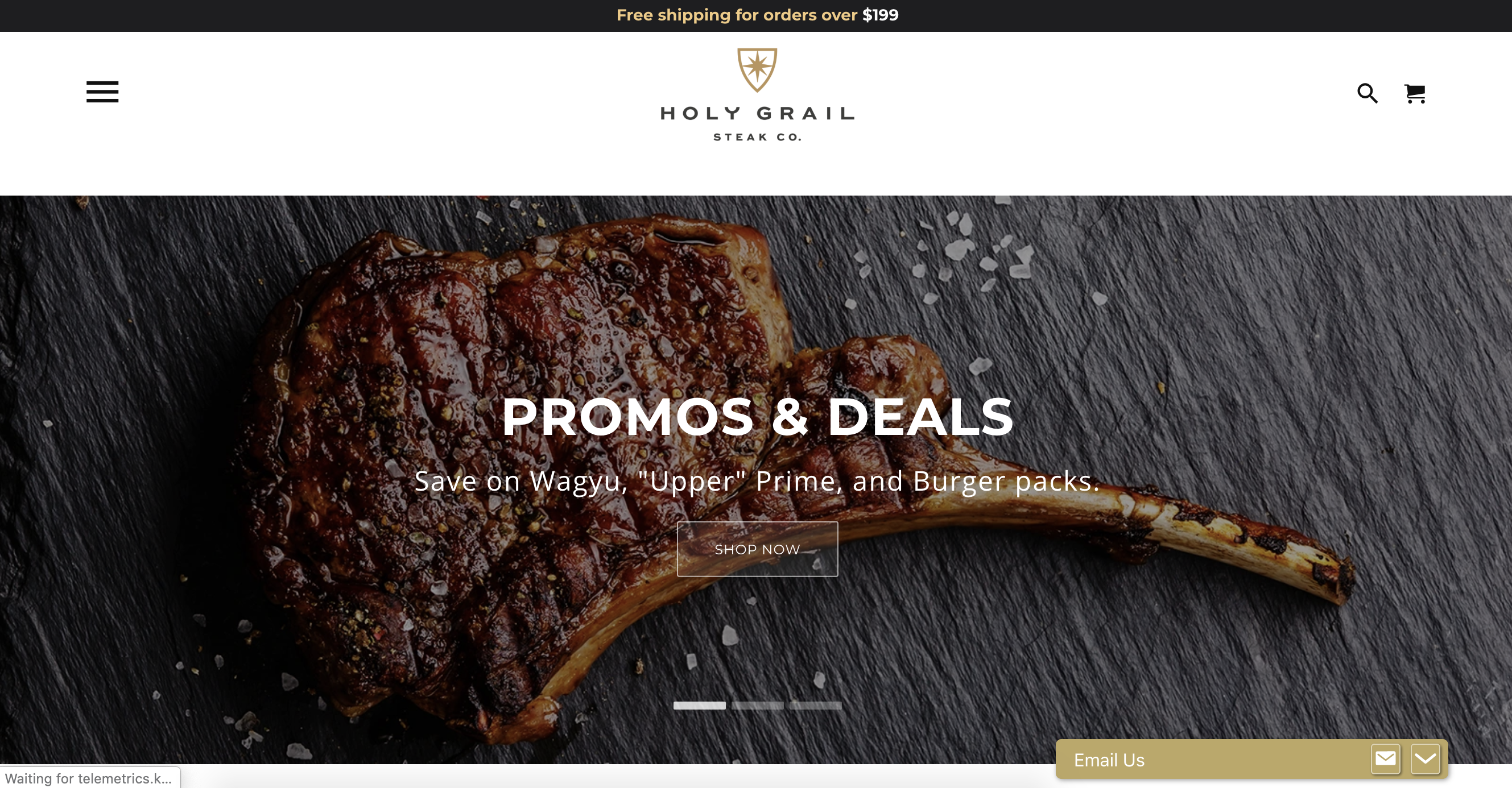 The Holy Grail Steak Co. is a high-end meat delivery service and its pricing reflects it. Although its meats are expensive, they are also exceptional quality you won't often find.
Holy Grail Steak Co. is the only online retailer of meats in the United States to be certified by the Kobe Marketing Association. It not only sells the unparalleled A5-grade Japanese Kobe, but also ultra-rare Hokkaido Snow, USDA prime Black Angus, Akaushi, and American Wagyu beef.
Shoppers can browse Holy Grail Steak Co. online and buy steaks individually or choose a curated box without a subscription.
Customers can save 15% by signing up with an email address on the website. Orders over $199, which is a relatively small order from this butcher shop, get free ground shipping.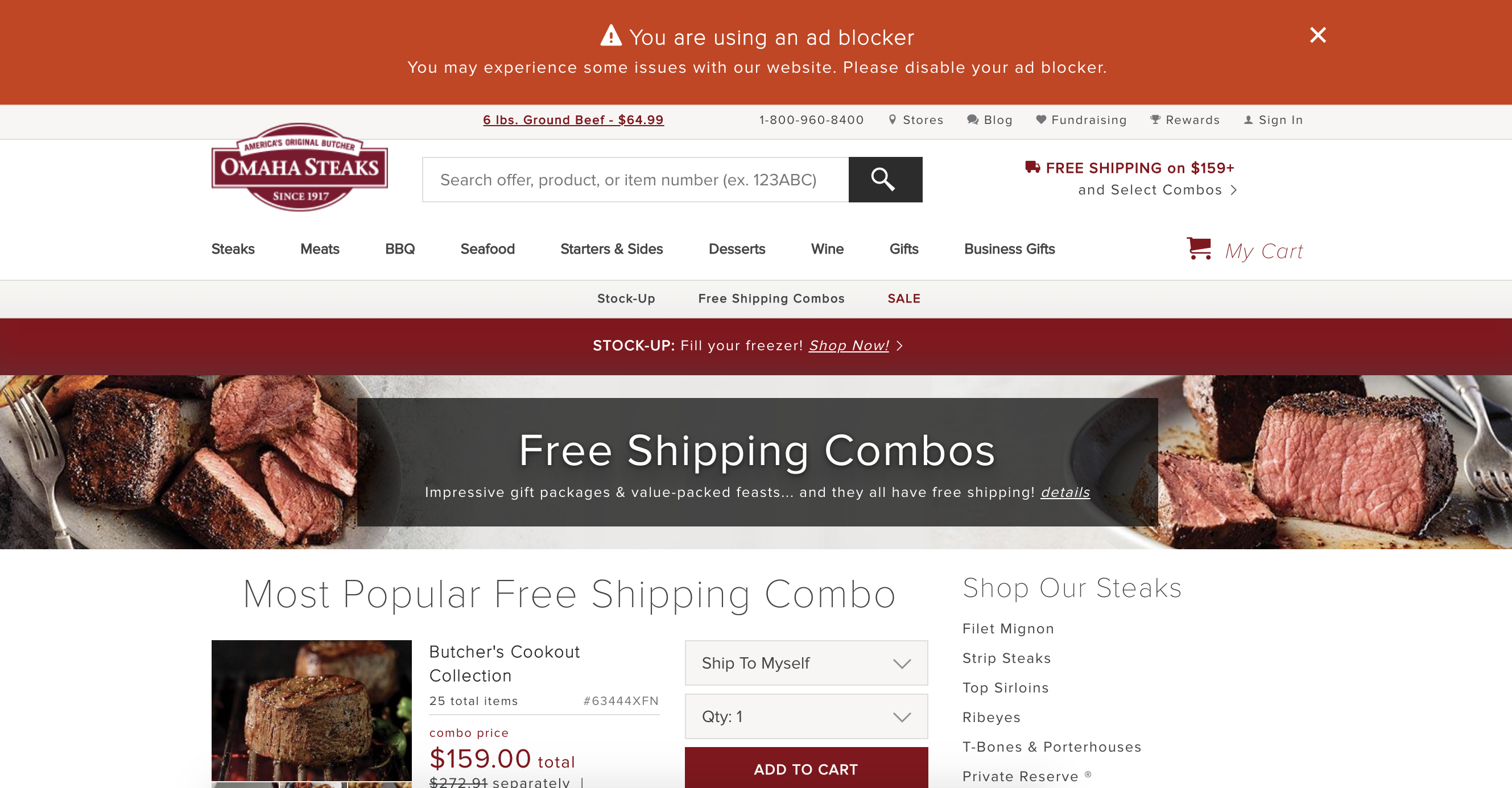 If you've never heard of any other place to buy meat online on this list, you've probably heard of Omaha Steaks. Its been around for nearly 100 years and was one of the first online butcher shops.
To this day Omaha Steaks offers an unmatched selection of meats including beef, chicken, pork, bison, veal, and seafood. It also offers full meal kits, bundled meat packs, side dishes, desserts, and wine, all delivered right to your doorstep.
Omaha Steaks also has the Steaklovers Rewards Points program for loyal customers.
5
DeBragga New York's Butcher
DeBragga New York's Butcher offers a big selection of dry-aged, grass-fed, prime and Wagyu beef, veal, chicken, duck, lamb, sausage, and smoked meats.
It offers a selection of Eat Well From Home kits, which are especially great during times when your favorite restaurants aren't open. These reasonably priced kits allow you to enjoy fine restaurant-quality dining without leaving home.
DeBragga also offers gift boxes to treat your friends and loved ones to delicious selections of high-quality meats.
Fossil Farms offers a selection of meat options that would be difficult to find anywhere else. They offer sustainably raised and responsibly harvested exotic meats that are free of hormones, steroids and antibiotics.
The founders of Fossil Farms started in 1997 with an ostrich farm in New Jersey. The company now offers over 200 types of meat, including bison, elk, kangaroo, camel, alligator, yak along with more traditional proteins such as chicken, duck, lamb, and pork.
It also sells a fine selection of beef including natural Angus beef, American Wagyu (Kobe), authentic Japanese Wagyu and certified Piedmontese beef.
Fossil Farms offers package specials on sampler packs that allow customers to try different meats and experience new flavors at a fair price without commitment.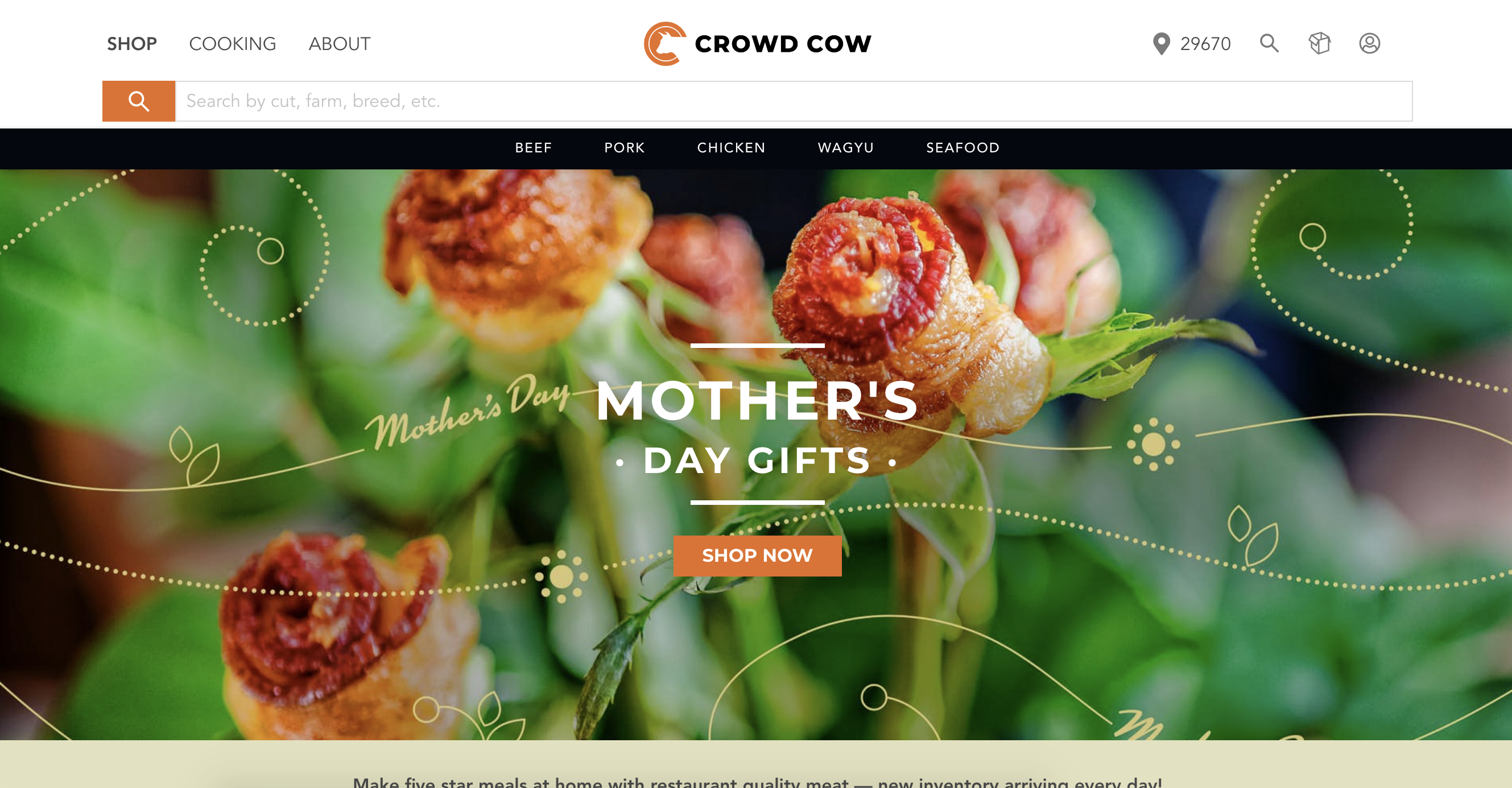 Crowd Cow started with the idea that consumers should know where their meat comes from and how it was raised without having to buy a farm, or even an entire cow. Through crowdfunding, the company has been able to deliver and is now the #1 provider of Japanese Wagyu in the US.
Select farms and ranches were chosen to supply Crowd Cow and every meat they sell is traceable directly to the source.
Although the name Crowd Cow may seem to imply this is an online beef market, it also sells fresh cuts of chicken, pork, and lamb, along with fresh seafood.
Thrive Market is an online grocer that is a one stop shop for all of the things you'd find in a brick and mortar grocery store and more. It's definitely a one-stop-shop for those who prefer to get everything they need in one cart.
The meat section of Thrive Market has grass-fed beef, pasture raised pork, organic chicken and sustainable seafood. The meat market is searchable by diet type or browsable by category and can be filtered to show only sustainable or preservative-free products.
At Thrive Market there are also variety and bulk packages of meat available. So if Kroger will only sell you one package of ground beef, Thrive Market has you covered.
Stock Yards started out as a butcher shop in Chicago over 120 years ago. In the early days, it primarily supplied high-end restaurants, hotels, and clubs earning the reputation of the "World's Finest Steaks and Chops." In the 1950s it expanded to offer home delivery service.
Today it operates under the umbrella of US Foods and ships USDA Prime and Choice beef, pork, poultry, and seafood all over the country.
At Stock Yards you'll find a store full of choice cuts of meat, burgers, hot dogs plus a selection of appetizers, side dishes and desserts. Subscription boxes and gift sets are also available to treat those you love to something special.
Butcher Box is a monthly meat subscription service to fill your freezer. Each month subscribers receive between 24 and 48 servings of their chosen meats all expertly packed in one box.
Customers are able to customize each box by choosing from a wide variety of meats or stick with curated boxes available in all beef, beef and chicken, beef and pork or a mixed box. Boxes are available in classic and larger sizes for bigger families.
Butcher Box currently has a waiting list for new customers, and by all accounts, the quality is worth the wait.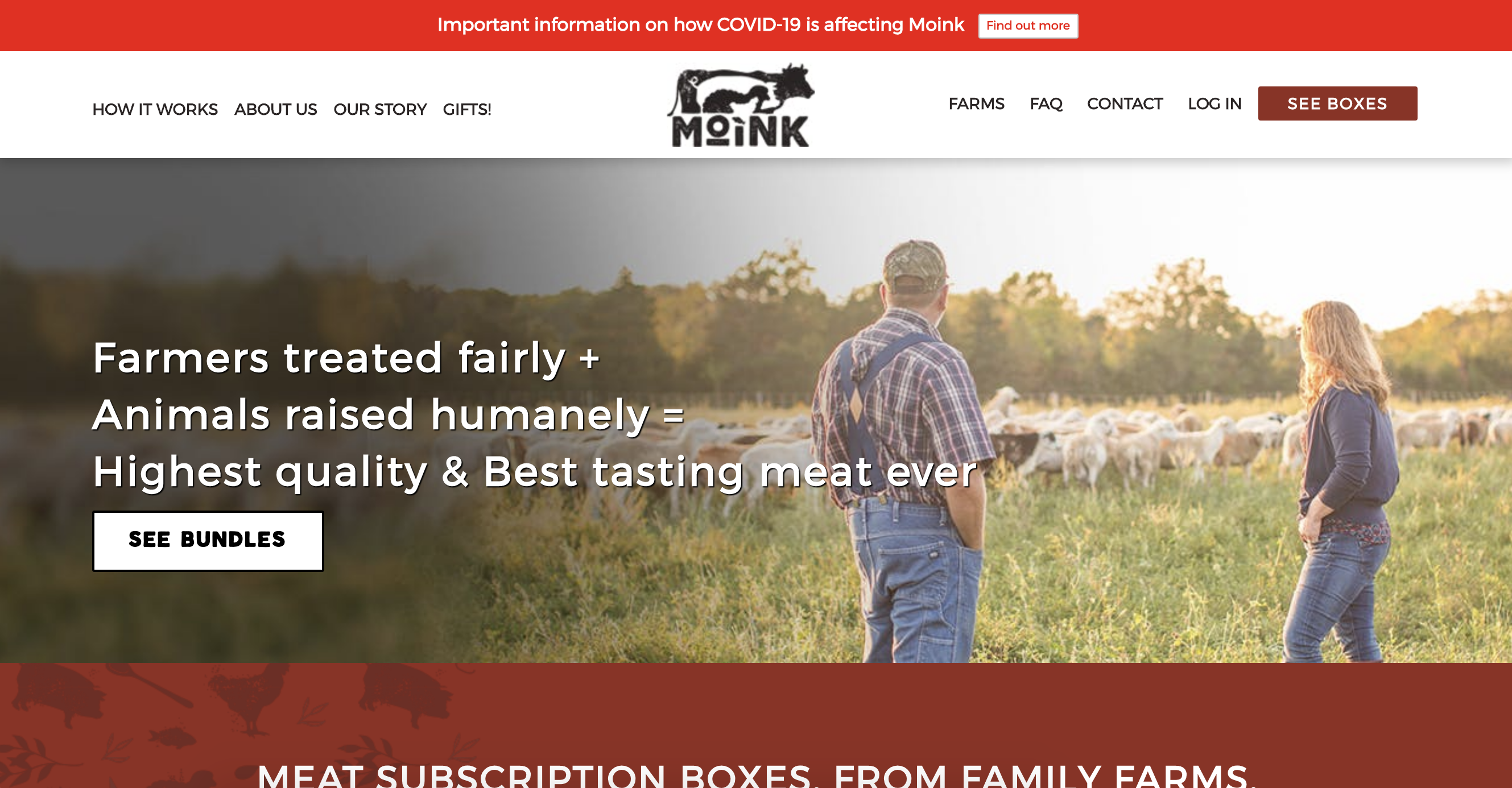 Moink prides itself on providing a wide variety of only high-quality ethically raised meat for the "tender-hearted carnivores" among us. The beef and lamb are pasture-raised, the chickens free-range and the seafood is caught wild. The company ensures that the farm animals raised for meat are treated well every day of their lives.
The farmer-owned company offers subscription boxes shipped at three, four or six week intervals. Customers may customize each box, choosing from what is available at the time.
Moink typically offers a huge selection, so whatever your menu plans are, it can deliver your protein fresh.
12
Pat LaFrieda Meat Purveyors
Pat LaFrieda has been called "the Magician of Meat" and after supplying the finest cuts of meat exclusively to the best restaurants in the country since 1922, Pat LaFrieda Meat Purveyors is now open to the public online.
Its legendary dry aged beef that was once only served at exclusive (and very expensive) restaurants can now be served on your dining room table as well.
Pat LaFrieda opened in Brooklyn but is now located in New Jersey. It boasts a 36,000 square foot facility with two dry-aging rooms that hold about 80,000 delicious steaks at a time.
13
Kansas City Steak Company
Kansas City Steak Company opened over 80 years ago as a small family owned business in Kansas City known as S&S Meat Company. Over the years they've grown into the company that produces the world famous Kansas City Strip Steak, known for its rich flavor.
The company has evolved into an online meat delivery service with exceptional quality and taste 100% guaranteed. Kansas City Steak Company is nothing if not confident about their product.
All beef sold by Kansas City Steak Company is sourced locally from Kansas stockyards so that quality is assured.
The company also sells other meats, seafood, combo meat boxes, subscription options, sides and extras and gifts for your loved ones who deserve something mouth-watering good.
Belcampo Meat Co. sells meats sourced from California farms with a focus on heritage breeds. Founded in 2011, the company was born from a desire of its founders to foster the sustainable quality food movement.
Today over 2,000 cows graze its 18,000 acre organic California ranch, creating an extremely short supply chain of meat to American dining tables.
In addition to top-quality cuts of beef, Belcampo also sells a variety of jerky and meat snacks, pork, poultry, and bone broths. It also has regular holiday specials.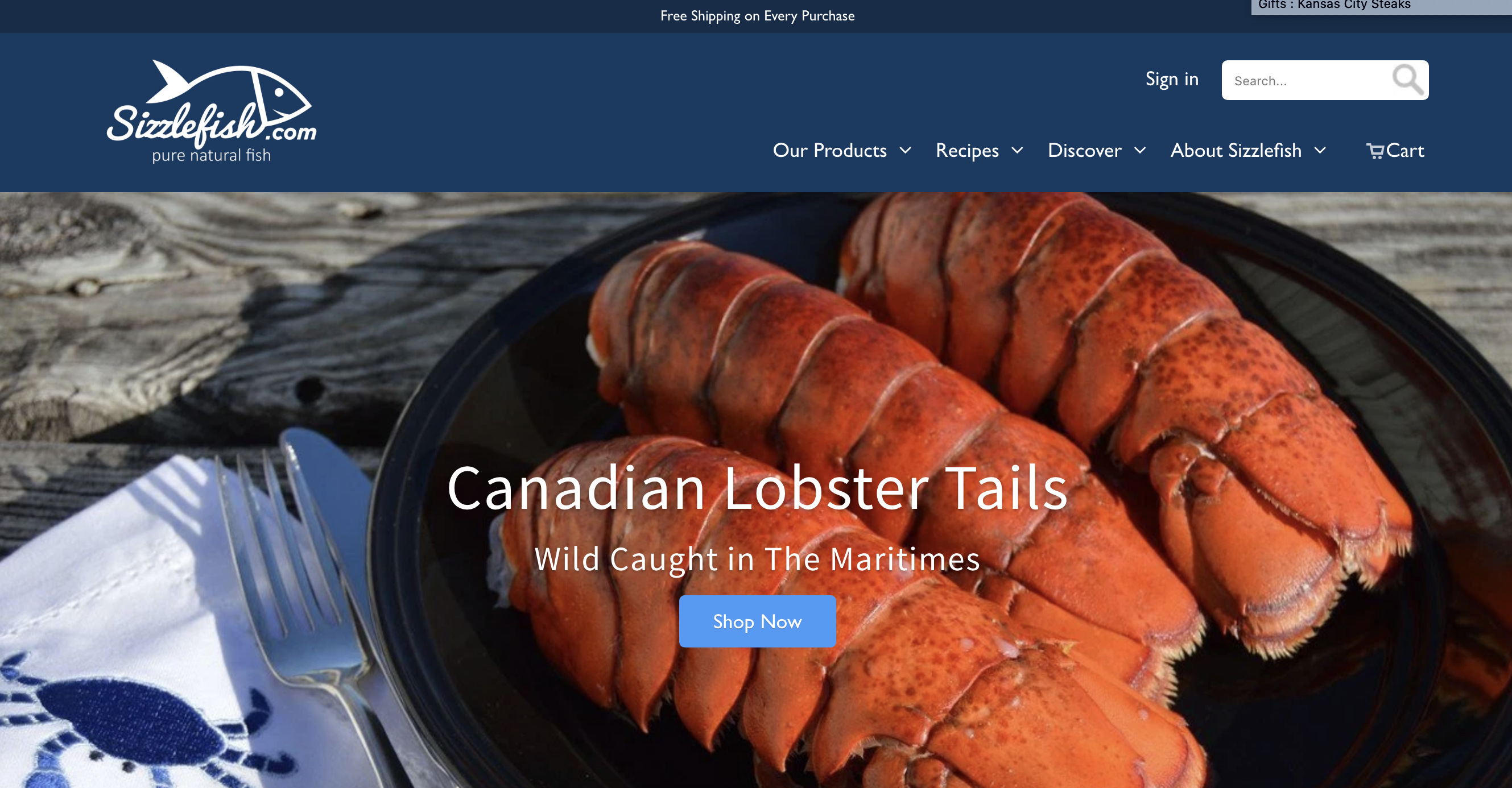 Whether you crave your favorite delicious seafood dishes regularly or simply enjoy the health benefits of eating seafood regularly, you will likely love SizzleFish.
SizzleFish sells lobster, tuna, shrimp, scallops, salmon, sea bass and much more. And it offers free shipping on every order, which is unheard of and rather amazing. Each seafood portion is vacuum sealed and flash frozen so it arrives to you as fresh as if you'd caught it yourself.
You can choose to purchase items individually, purchase a curated box of wild seafood favorites, or sign up for SizzleFish Prime or Prime Plus subscription boxes to have fresh seafood delivered to your door at regular intervals.
Carnivore Club specializes in cured meats, jerky and meat sticks. Customers can place one-time orders to sample the selection or sign up for monthly boxes filled with delicious cured meats.
The club offers two options. The Snack Box starts at $24.99 per month and is filled with a variety of cured meat snacks for delicious protein on the go or an in-between meal nibble. The Classic Box starts at $39.99 per month and contains between four and six premium cured meats such as salami, prosciutto and bacon.
The company also makes it easy to treat the ones you love with items such as the exotic jerky bouquet, a ketogenic diet snacks sampler, or a wild game meats sampler pack. Subscription boxes can also be sent as gifts.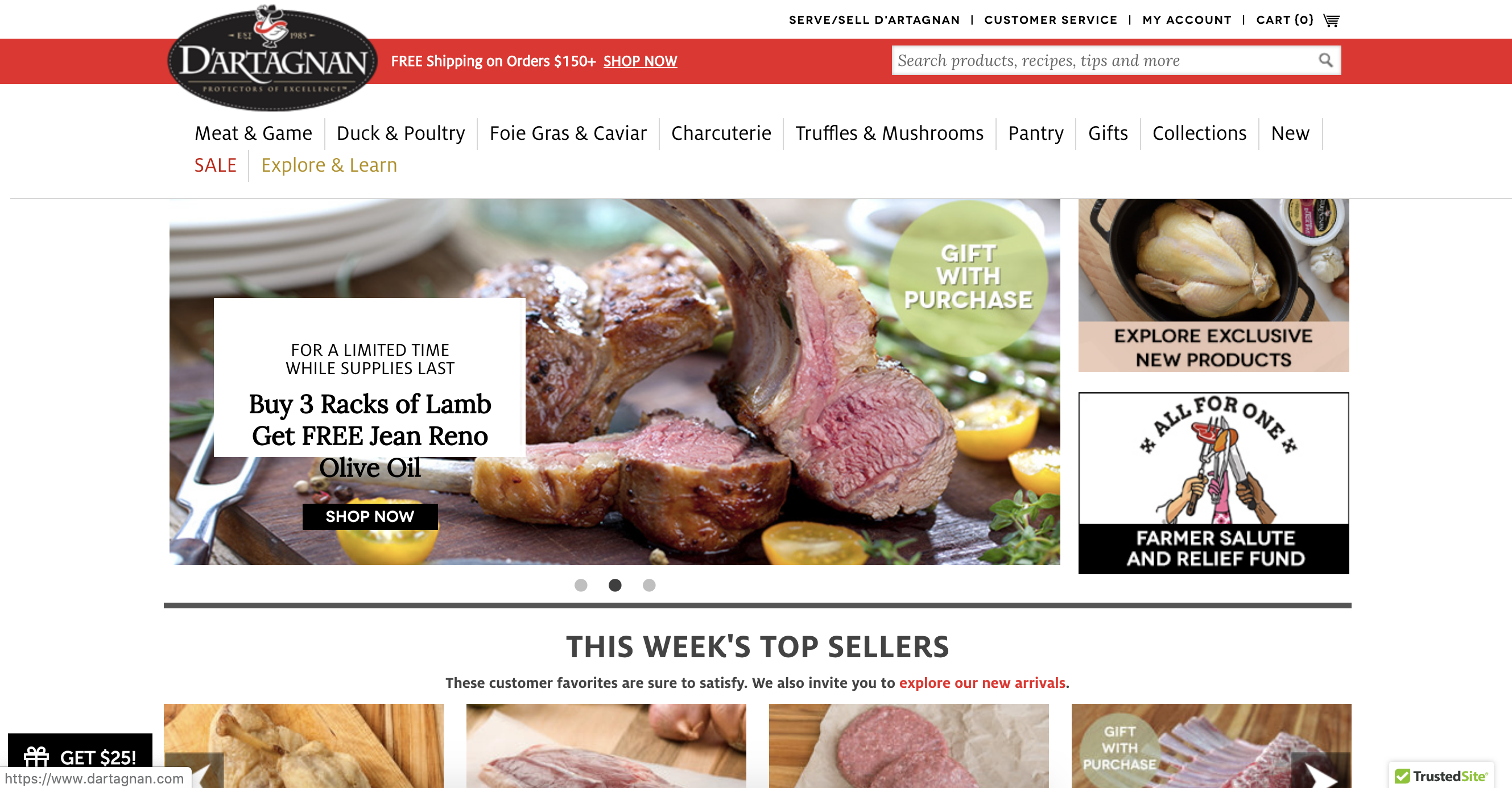 If you're looking for hormone-free and antibiotic-free meat delicacies, D'Artagnan is the place to shop.
D'Artagnan ensures that its meats come from healthy animals that are raised with plenty of space in a stress free environment where no hormones or antibiotics are used in farming.
The shop sells a wide range of beef, poultry, lamb and pork as well as game meats like venison, rabbit and wild boar. For more exotic tastes, they also carry duck foie gras, caviar, truffles and in-season fiddlehead ferns.
D'Artagnan also has a wide range of charcuterie items such as cured meats, bacon, sausages, rillettes, and mousses. It also offers many gift box options with a selection of goodies for someone special.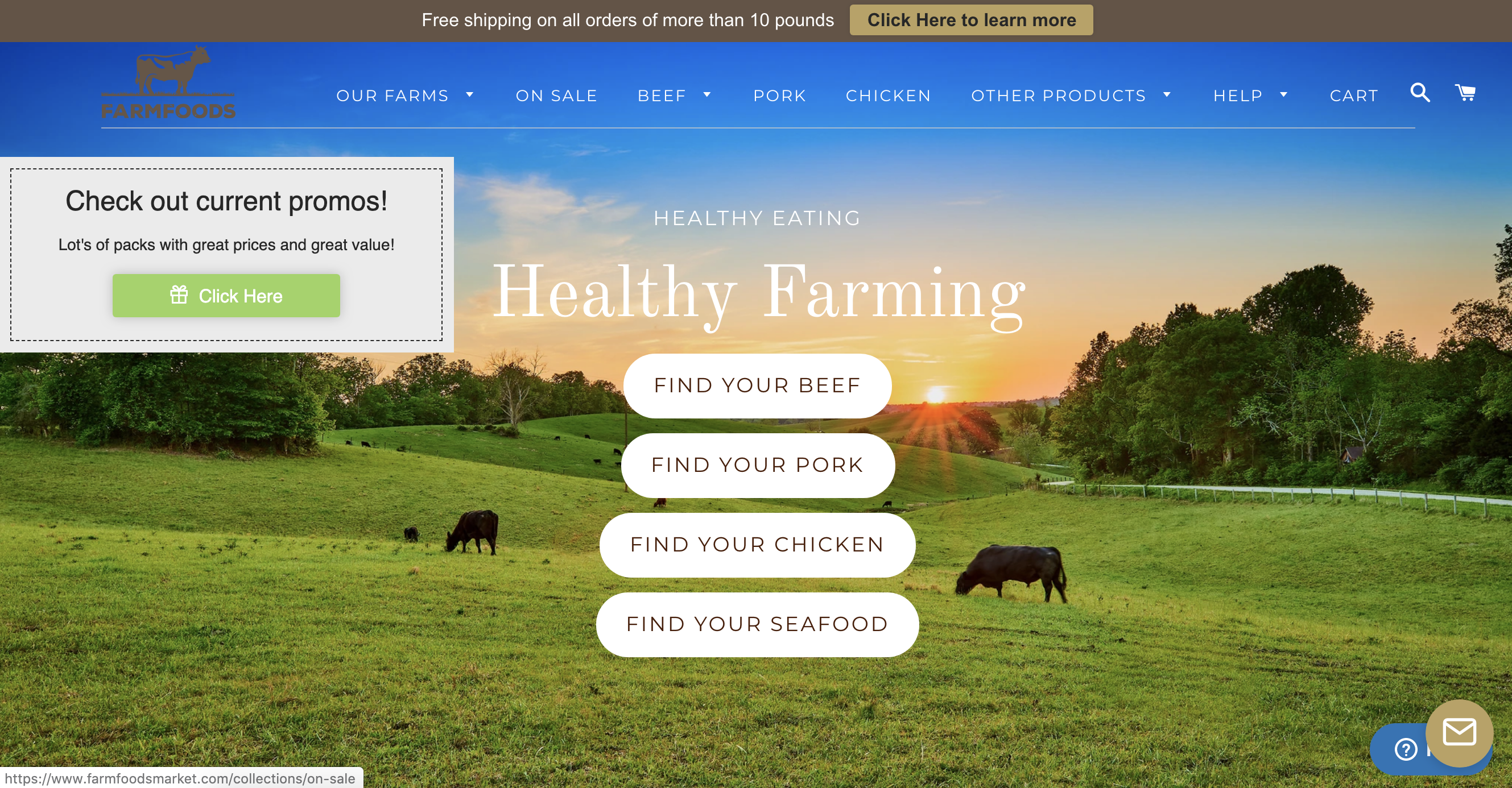 FarmFoods is an online meat delivery service that allows customers to choose the origin of the meat they wish to purchase from a selection of organic farms across the country.
Each farm is required to operate humanely and consumers can get information on the FarmFoods website about each farm, including its history and current practices to assist in choosing a farm of origin.
FarmFoods sells many cuts and packages of beef, chicken and pork, but also offers elk, lamb, heritage duck, pheasant, and seafood.
The online store has a sale section where consumers can grab great deals and orders over 10 pounds ship for free from FarmFoods, which can offer substantial savings to customers.
Chicago Steak Company specializes in hand-cut, Mid-West raised, USDA prime beef and has the largest dry-aging facility in the Mid-West. Each steak is aged in the state-of-the-art drying room for up to six weeks to develop the nutty, robust flavor profile demanded by elite 5-star restauranteurs, then vacuum-sealed individually for freshness.
Its steaks are sourced exclusively from heritage cattle raised in the Mid-West under superior growing conditions. These specifics, along with long-held traditional practices, are what Chicago Steak Company requires to provide customers with the most tender, juicy, deliciously marbled steaks money can buy.
While Chicago Steak Company is loved for its superior steaks, the shop has much more to offer. Chicken, turkey, pork, ribs, roasts, ham and steak burgers are available, as is seafood. In fact, the company is known for its live Maine lobsters and superior Surf and Turf options.
Customers can shop by price, cut or grade, check out best sellers or choose a curated assortment of meats. Chicago Steak Company also offers 6-month and 12-month gift box membership plans to spoil yourself or the ones you love with world-class steaks.
Chicago Steak Company also offers free shipping on select deals.
Rastelli's started out serving its local community in New Jersey with premium meats. Today it ships meats across the US and is one of the best places to buy meat online.
The company sells beef, poultry and seafood and prides itself on only working with farms that responsibly raise animals without the use of steroids, antibiotics or hormones. Its seafood comes from sustainably raised fish farms or are wild-caught.
Rastelli's offers one-time ordering or subscription boxes and offers 5% off when you subscribe for automatic delivery. Orders over $200 also ship free.
On the website consumers can shop by protein, selecting from beef, fish, pork, poultry or plant based. Boxes are generously sized and priced to allow families to stock up their freezers with premium meats.
Rastelli's stock up protein boxes are available in boneless, skinless chicken breasts or thighs, chicken drumsticks, Faroe Island salmon filets, ground beef, chicken, or turkey, sirloin or NY strip steaks, pork chops, steak craft burgers, precooked bone-in pork ribs, mild Italian pork sausage links, plant-based chicken, filet mignon skewers, wild-caught Albacore tuna, whole organic chicken, organic cooked chicken breakfast sausage, turkey roast, salmon roast, Wagyu burgers, filet mignon steak tips, and the list goes on. As you can see, Rastelli's offers an enormous selection.
Some items, such as pre-cooked pulled pork or beef in BBQ sauce have limited availability.
---
Related Brainz Content: