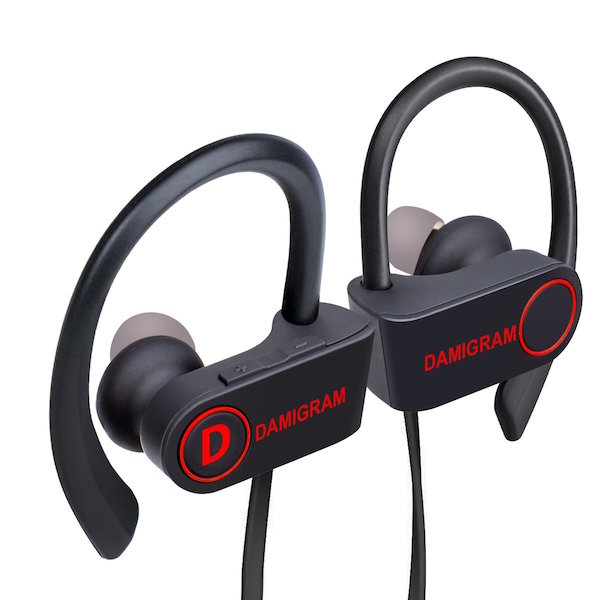 Listening to your favorite music with good quality headphones shouldn't have to break the bank. With expensive headsets, headphones, and earbuds available it can seem like you have to spend a ton of money. For this ranking, we've put together a list of the ten best headphones you can buy for under $20. The headphones on this list were ranked based on customer experience, product rating, price, and shipping policies.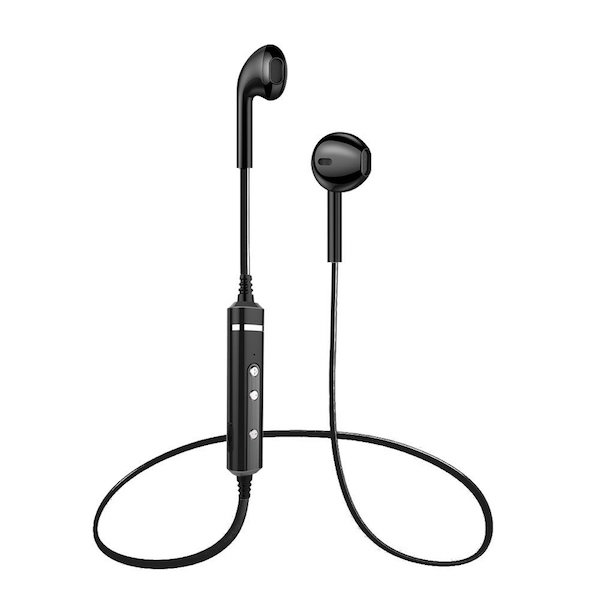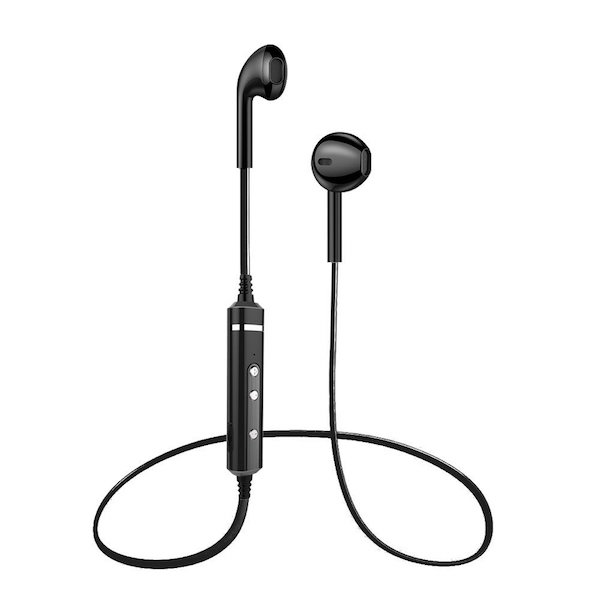 This set of wireless Bluetooth headphones are a great option for anyone who just can't get comfortable with the in-ear styles. These are styled similarly to the standard wired Apple earbuds that come with the purchase of older style iPhones. There are convenient in-line controls with multiple distinct buttons instead of pressing the bar multiple times, and the microphone is made with CVC6.0 noise cancellation technology to make sure your conversations are crystal clear.
Price: $21.99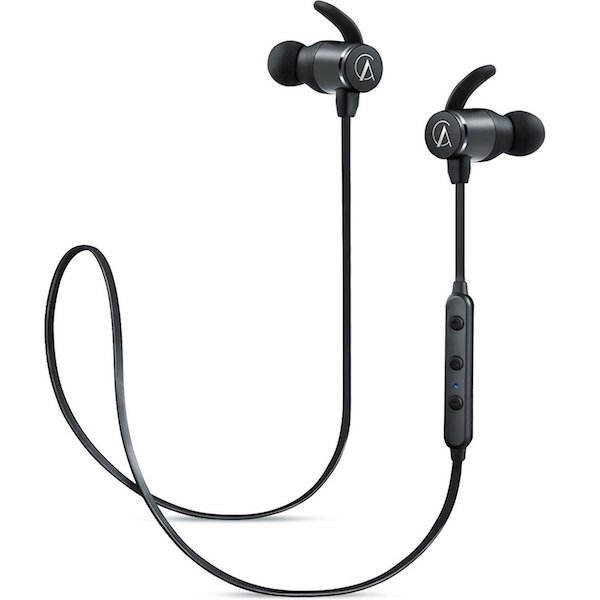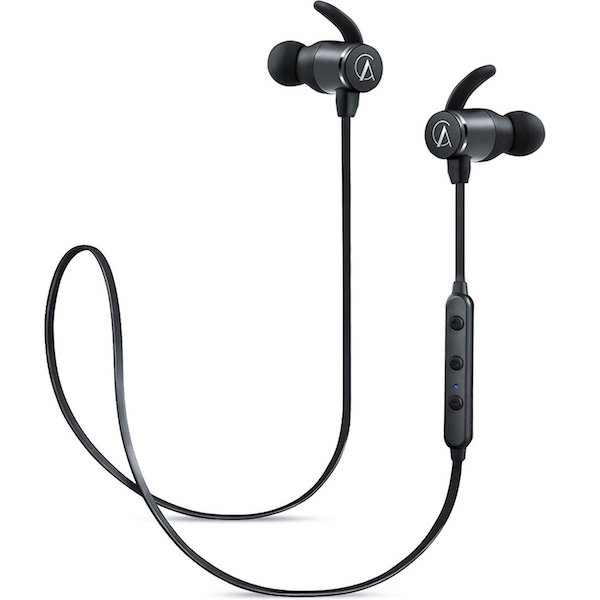 These are wireless Bluetooth headphones that come with all the security of a wired pair. They are in-ear with great noise canceling capabilities, have adjustable silicone ear hooks so you can customize them to fit your ear unlike most sport headphone options, and have magnets built in so that you can fasten them around your neck when you're not listening to your favorite tunes. They are sweat proof, which makes them perfect for working out. The battery allows for eight hours of constant use or up to 200 hours on standby.
Price: $19.50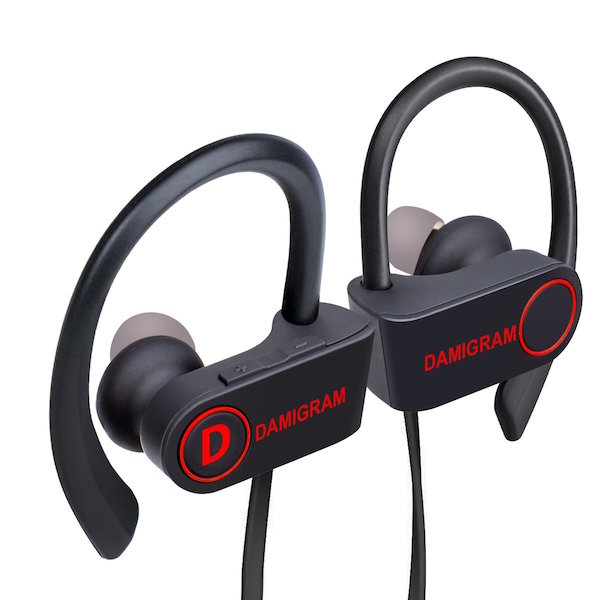 This is another wireless set of earphones that is conveniently portable but still packs a punch in spite of its size. The in-ear silicone earbuds are angled 15 degrees for supreme comfort; you'll hardly be able to feel them there, so your ears won't end up sore after prolonged use. The extended ear hooks are flat at the bottom so they conform to the shape of your ear but keep the headphones in place even during strenuous exercise. The battery lasts for up to six hours of constant use and will display the battery level in the status bar on your iOS devices. These headphones are also waterproof and support voice control.
Price: $17.99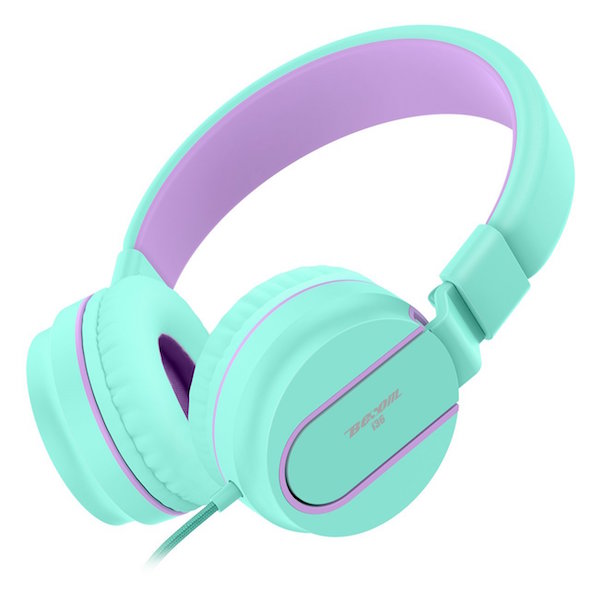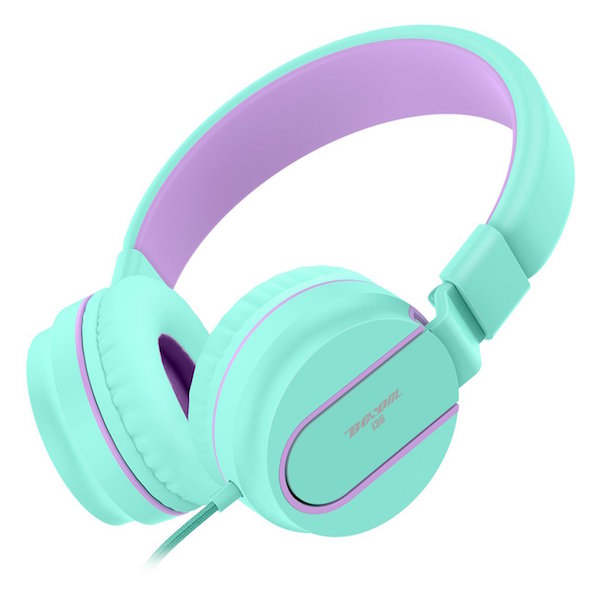 This is a very lightweight set of headphones that fold up when you're not using them for easier storage. They come in five different colors and are easily adjustable, making it easy to find a pair that fits you and your style. They are universally compatible and have in-line controls for taking calls and operating your music player, as well as a microphone. The ear cups are excellent for noise cancellation but are pillow-soft so you don't have to compromise. They are wired. The cord is covered in nylon cloth that matches the headset and makes untangling a breeze.
Price: $16.99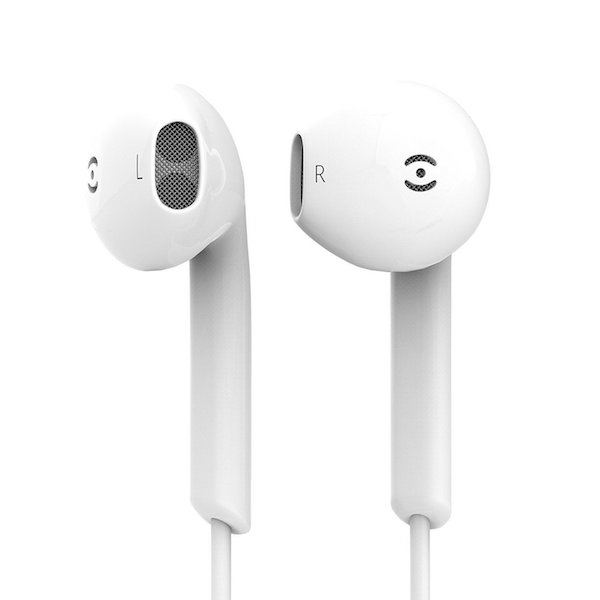 These wired headphones are sleek and made in a crisp white color, offering a clean aesthetic. Without bulky silicone inside your ear, you can still enjoy great noise cancellation. The stereo sound quality promises heavy bass and hi-fi treble so everything from audiobooks to dubstep sounds great. The shape feels natural and fits so well that they won't fall out but won't irritate your ears. On top of all of that, this includes two pairs of these high-quality and universally-compatible headphones.
Price: $15.99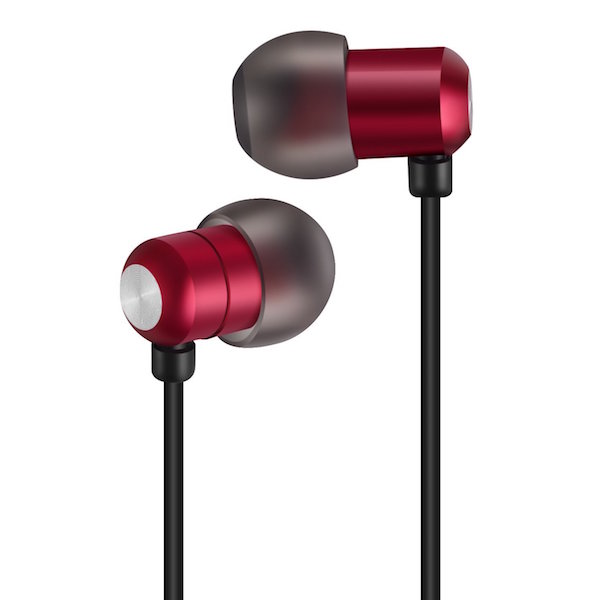 These headphones have a thin wire so they don't take up too much space when you slip them into your pocket, but it's still almost four feet long. The noise canceling earbuds are smaller than most and have ultra soft tips that come in three sizes so you can find your best fit. The in-line controls are on a different wire from the microphone for increased ease-of-use and call clarity. The plugs are gold-plated and the copper wire is made to be more durable than standard headsets, you don't have to worry about it wearing out or breaking anytime soon.
Price: $15.99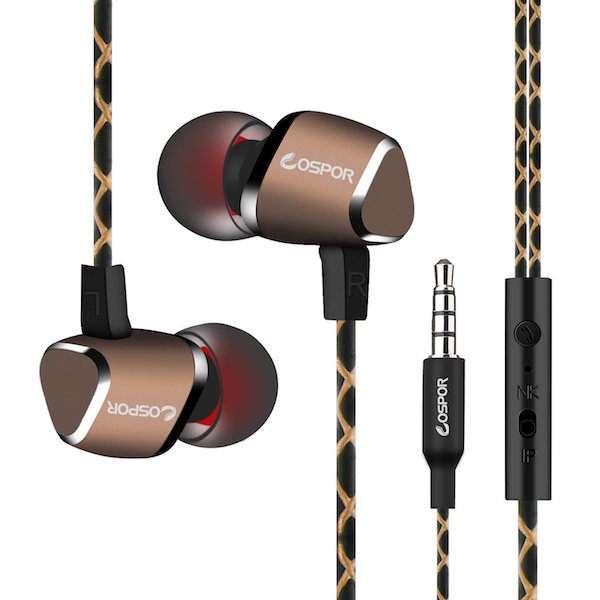 The reinforced wire and soft gold color set these headphones apart because they both contribute to a luxurious look. The earbuds are made out of a flexible silicone gel and the housing is a unique triangular shape so they fit comfortably and don't add too much bulk. The in-line control has one button that does it all so you can get all of the functionality out of a minimal design. The headphones are also magnetic, securing them together when not in use so that you don't have to fight with any tangles.
Price: $15.99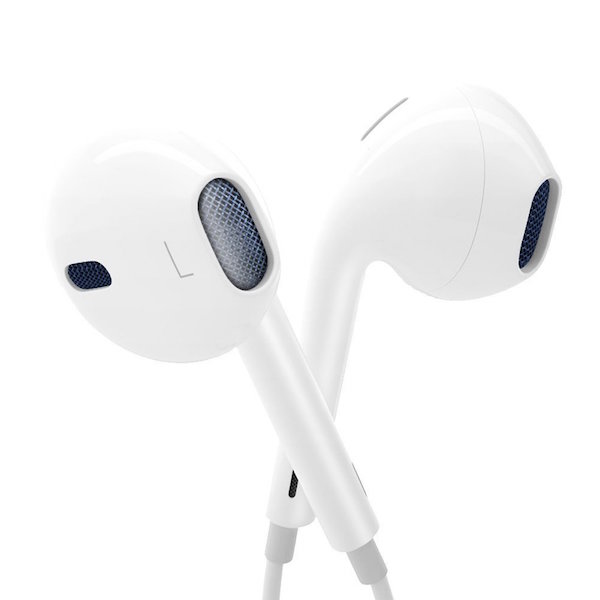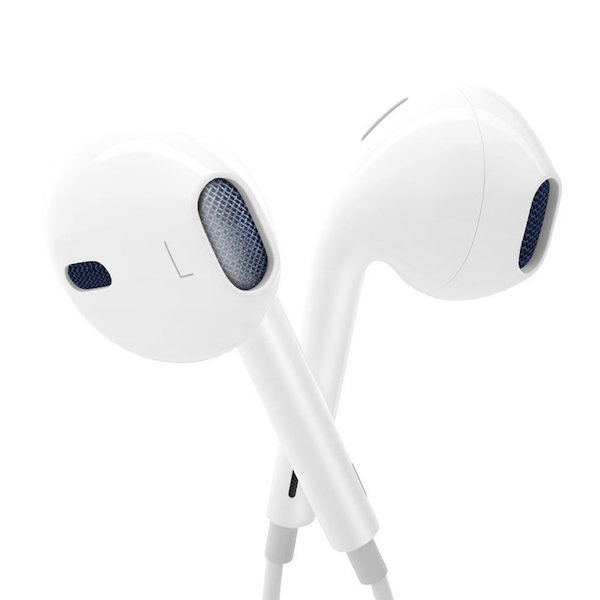 Jiamn earphones are made with an ergonomic design for a barely-there listening experience. This is another two pack, making these high-quality headphones less than $8 a pair. The solid body of the earpiece is made with a sound-insulating material that keeps your music in and other noise out. The speakers are very high-performance so that your music and calls are the best quality; they boast an extended frequency range and minimal distortion. The microphone is positioned so you can speak freely, free of hassle or worry that the other party won't be able to hear you. You can opt for in-line controls or choose the set with buttons on the jack.
Price: $14.99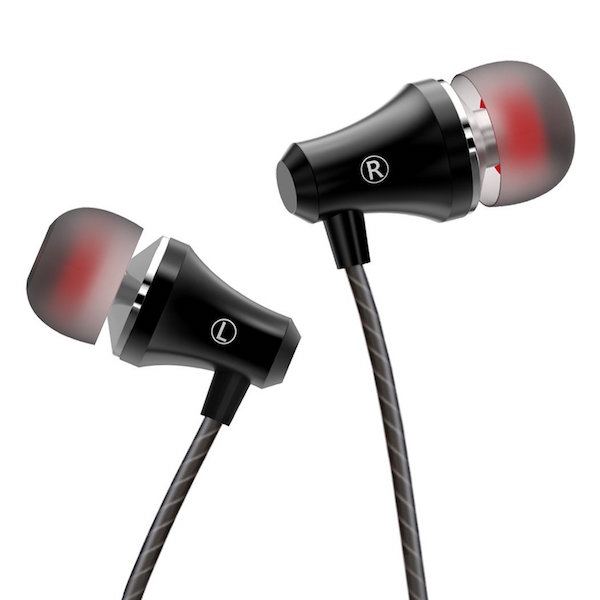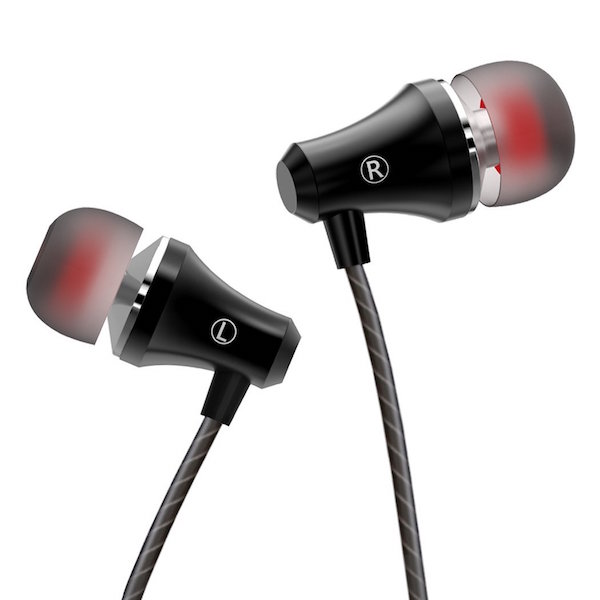 This set of VddSmm headphones comes with a storage bag and cord clip for safe keeping. The clip along with the durable TPE material will make it so you never have to untie or untangle the cord. The speakers are configured to expertly balance sounds so that you can enjoy a rich audio experience regardless of your musical taste. The earbuds are small and have a tapered shape to fit in your ear painlessly, and the set comes with three different sizes of the silicone tips for you to customize them for even more comfort. These headphones also come with an 18-month warranty, just in case.
Price: $12.99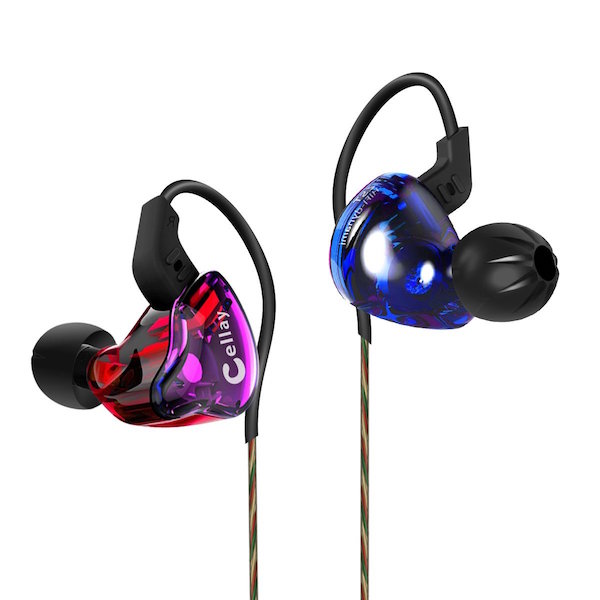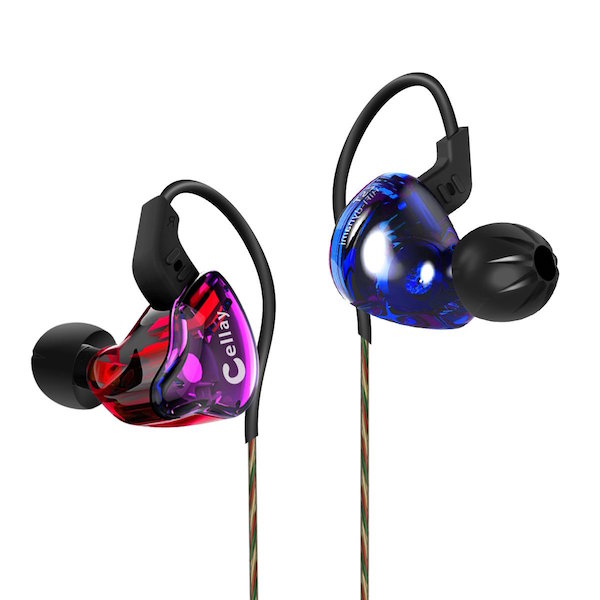 The best headphones you can get are these Cellay brand headphones. They come in the super cool violet and blue clear plastic design for a look that's fun and high-tech. The ear hook is very thin and adjustable; it can fit securely to your ear without bending it but still won't get in the way of glasses. They fit into your ear in a very unique way that adds a layer of security, ensuring that no matter what you may be doing that you won't miss out on any of the rich high-resolution sound that they put out.
Price: $12.99
---
Related Brainz Content: