Cannabis has become synonymous with the word marijuana, the psychoactive plant matter that contains THC, but this plant has far more to offer.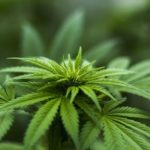 While it is true that all cannabis contains THC, the word actually refers to an entire genus of flowering plants. The two main species of cannabis that people are familiar with are Cannabis Sativa and Cannabis Indica, two different types of cannabis plants that produce different psychoactive effects when consumed. Cannabis has a lot of uses but, the main association with the plant is smoking it recreationally.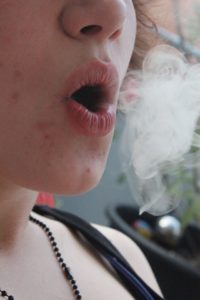 It is reported that almost 4% of the world's population recreationally use cannabis regardless of the legality of it where they live. The combined sales of cannabis, both legal and illegal, are counted in the millions and it is expected to become a multi-billion dollar industry in the next few years. Reports also show that as much as 12% of American adults report smoking cannabis recreationally on a regular basis.
The primary problem is that there are still a lot of people uninformed about cannabinoids.
So, if cannabis isn't broadly legal, why are so many people still using it? People have long believed in the healing power of cannabis. There are thousands of books, articles, and even documentaries on the subject available and that number expands on an almost daily basis. People report using cannabis for things like relaxation, pain relief, to help with sleep, and a broad range of medical issues.

There is significant anecdotal and scientific evidence that backs up all of these claims. Despite that, the use of cannabis remains, for the most part, illegal.
Cannabis Outlawed
The Marijuana Tax Act of 1937 is what made the widespread consumption of cannabis illegal. It was introduced by a North Carolina Representative named Robert L. Doughton on April 14th of 1937; through the next several months, multiple congressional hearings were held on the matter. It was enacted in August of that year.

The Act was overturned in 1969 in the Leary vs. United States case after it was deemed unconstitutional. However, its big brother followed soon after.
The Controlled Substances Act
The original act was replaced in 1970 by the Controlled Substances Act, which was part of multiple different phases of the Comprehensive Drug Abuse Prevention and Control Act of 1970.

This law made it so cannabis use was still fully prohibited for any purpose. It was classified by this act as a Schedule I drug, meaning that it has no accepted medical use and a high potential for abuse. The history of cannabis is rife with a lot of problems that were rooted in racism, economic policy, and a general abundance of misinformation.
Legal Medical Use of Cannabis
Even the medical use of cannabis is still highly debated even though California legalized the drug for medical use in 1996. Several states continued to follow suit over the years. The majority of states in America currently allow the use of medical cannabis.

A DEA judge began pushing for the reclassification of cannabis as far back as 1988 but the problems remained well into the 2000s. As of 2014, thanks to the passing of the Rohrabacher-Farr amendment, federal prosecution is prohibited in cases where prescribers of medical cannabis are acting in accordance with their state's own laws.
Just as cannabis use becomes more mainstream, it also is slowly becoming more legal. As many as eleven states across the country have legalized recreational cannabis use and it has been widely decriminalized in a lot of areas.

There was another landmark victory for those who believe in cannabis as a medical tool in 2018 — The Hemp Farming Act of 2018, which has been colloquially referred to as the Farm Bill, was passed.

Hemp is the name given to mature stalks of the cannabis plant which contain considerably less THC than the younger plants. In some cases, there are strains that can be bred to contain no THC at all. This bill was passed into law on December 20th of 2018 and it removed hemp from the class of Schedule I controlled substances as long as it contains less than .3% THC. Now, it is an ordinary agricultural commodity and so are its chemical constituents, known as cannabinoids.
The Science of Cannabinoids
There are a number of cannabinoids that are not psychoactive in nature and show promise in medical studies but they were all lumped into the same class as THC when that wasn't necessarily the best place for them.

The Farm Bill expanded a lot of things for those who believe in cannabis. It has opened up doors for more medical research across the board and that is exceptionally important. It also brought some new products to the market in the form of the non-psychoactive cannabinoids that also exist in cannabis and hemp.
CBD and His Profitable Brothers
There are a ton of them, CBG, CBC, CBN, and more. The most popular one that you may have heard of (and we would be shocked if you hadn't) is CBD. CBD is short for cannabidiol and it is in a ton of products.

It has created an entirely new industry and is worth billions of dollars as people flock to CBD for its relaxing, pain-relieving, and anti-inflammatory properties. The sale of cannabinoids other than THC has become extremely profitable and this has gone a long way to promote the general understanding of how beneficial cannabis can be for those who need it.
Research is in its early stages because of the issues that have plagued the history of the plant but there is significant evidence that cannabinoids can do amazing things in our bodies.
However, any time that we are confronted with something that has a checkered past the way the cannabis plant does, it carries a stigma. Knowing the facts can go a long way to healing the social opinion of cannabis and set in motion important changes in the way it is legislated.
In this article, we are going to talk about 50 amazing facts about cannabinoids, the chemical compounds found in the cannabis plant, and what they can do for our health and wellbeing.
---
Related Brainz Content: